Feed your family for £5 or under
Do you believe low carb has to be expensive? Feeding your family nutritious meals on a budget might seem like a challenge, but we've made it a bit easier. Prepare these delicious low carb friendly meals for your family for £5 or under, they will be sure to please even the pickiest of eaters!
Garlic Parmesan Chicken Wings
Total cost: £5
Carbs 2g 
Prep time 10 minutes
Cook time 25 minutes
Serves 4
Ingredients
900g Chicken Wings
4 tbsp Olive Oil
Salt & Black Pepper, to taste
100g Butter
4 Garlic Cloves
110g Parmesan
2 tbsp Fresh Parsley
1 tsp Chilli Flakes
120g Mixed Salad Leaves
Preparation Method
Preheat the oven to 220°C/200°C fan (430°F/390°F fan) and line a baking tray with baking foil.
Line the chicken wings on the tray then drizzle with the olive oil and season with salt and pepper. Bake for 25-30 minutes or until the juices run clear.
In the meantime, prepare the garlic and parmesan sauce. Place the butter in a bowl and heat in the microwave until melted. Then mince the garlic cloves, grate the parmesan and roughly chop the parsley.
Transfer the butter to a large bowl then add the garlic, parmesan, parsley and chilli flakes. Stir until combined.
Once the chicken wings have cooked, add them to the bowl then toss in the sauce. Serve with the mixed salad leaves.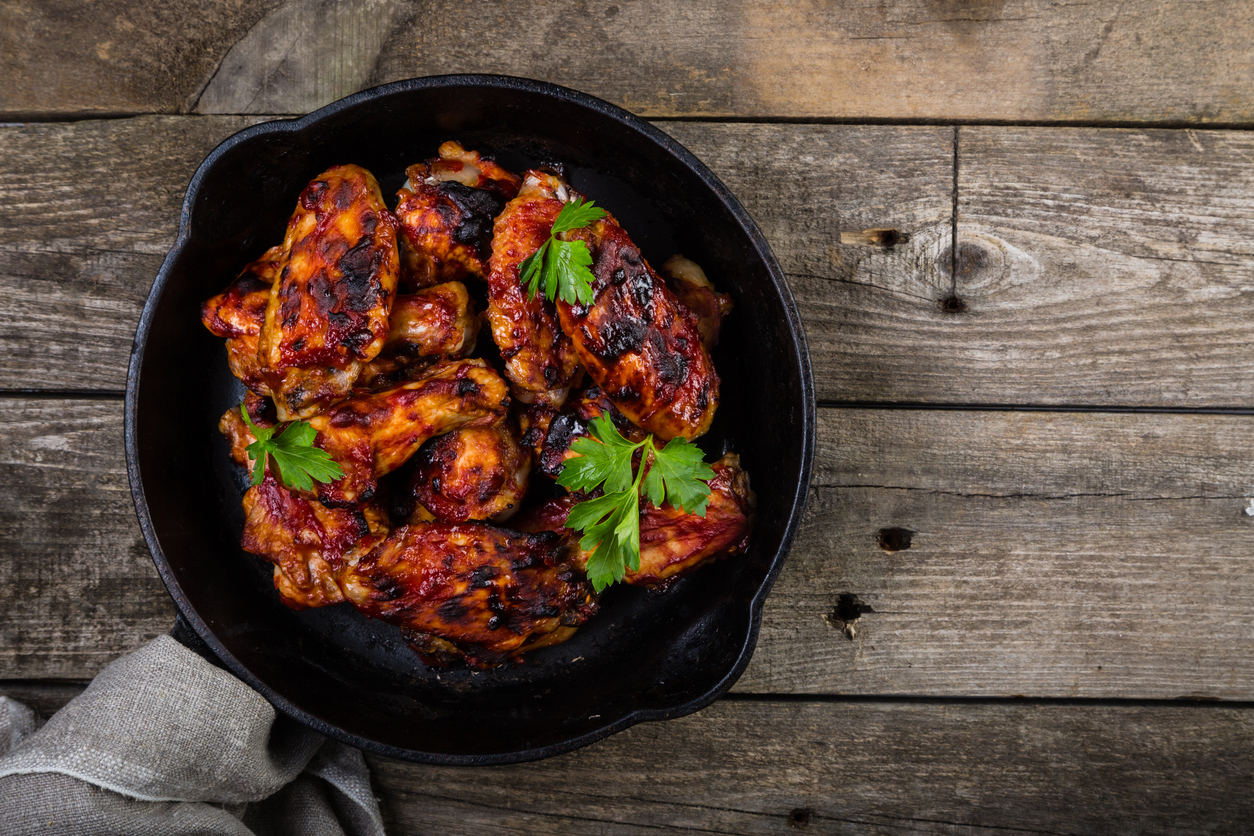 Beef Kofta Kebabs with Lemon Yoghurt Dip and Feta Salad
Total cost: £5
Carbs 7g
Prep time 15 minutes
Cook time 10 minutes
Serves 4
Ingredients
1 Medium Onion
2 tbsp Fresh Parsley
500g Beef Mince
2 tsp Paprika
1 tsp Ground Cumin
1 tsp Cinnamon
Salt and Black Pepper, to taste
8 Wooden Skewers
2 tbsp Fresh Mint
240g Greek Yoghurt
Juice of 1 Lemon
200g Feta Cheese
120g Mixed Salad Leaves
Preparation Method
Begin by chopping the onion and parsley then add to a bowl along with the mince, paprika, cumin and cinnamon. Season with the salt and pepper and then mix to combine.
Form the meat into 8 equal sausage shapes and then skewer. Grill for 5 minutes on either side or until evenly cooked and golden on all sides.
In the meantime, roughly chop the mint then add to the Greek yoghurt along with the lemon juice then crumble the feta into the salad leaves. Serve with the beef kofta kebabs once cooked.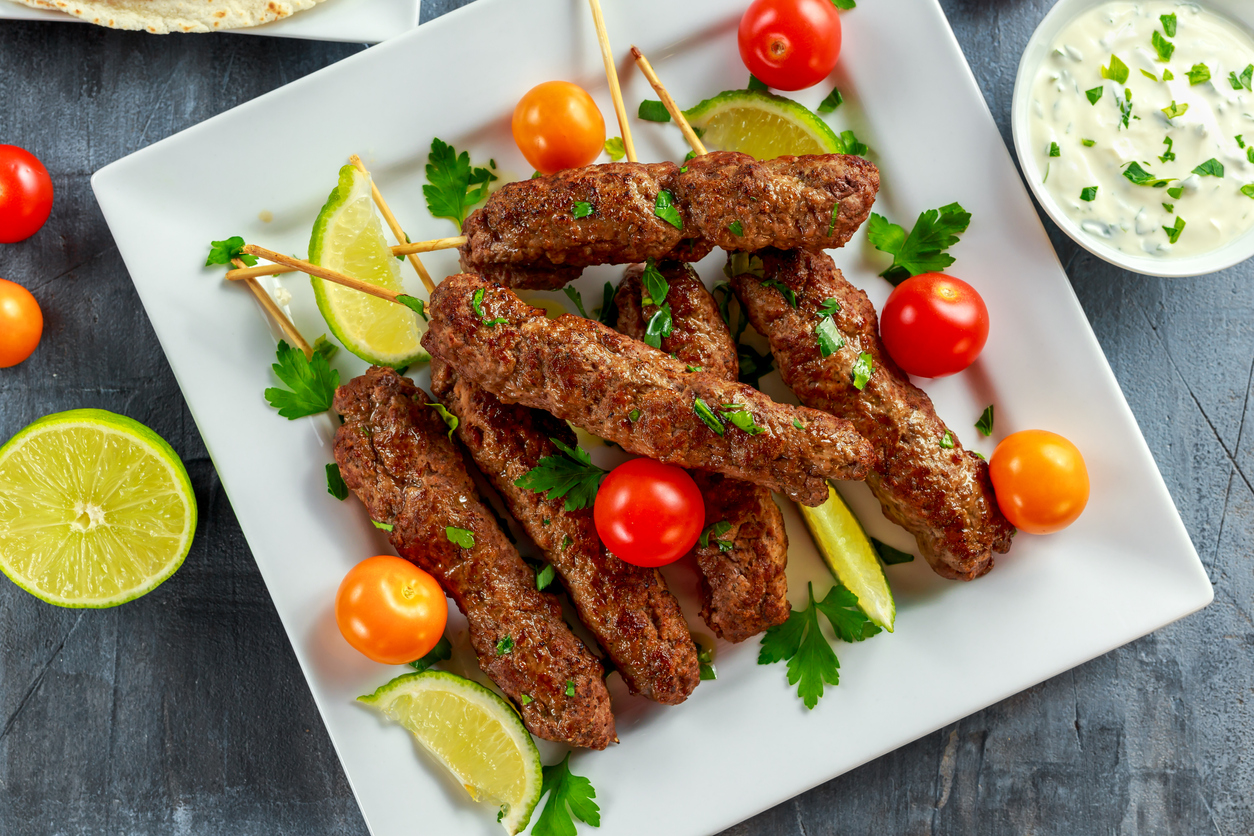 Matar Paneer (v)
Total cost: £4.60
Carbs 10g
Prep time 10 minutes
Cook time 20-25 minutes
Serves 4
Ingredients
450g Paneer
1 inch of Fresh Ginger
2 tbsp Fresh Coriander
3 tbsp Olive Oil
2 tsp Cumin
2 tsp Turmeric
2 tsp Ground Coriander
2 tsp Chilli Powder
1 tin of Chopped Tomatoes
300g Frozen Peas
2 tsp Garam Masala
Salt and Black Pepper, to taste
Preparation Method
Cut the paneer into 3cm cubes then grate the ginger and roughly chop the coriander.
Heat 2 tbsp olive oil in a frying pan and then add the paneer. Reduce the heat slightly then fry until golden brown on all sides. Once browned, remove from the pan and set aside.
Add the remaining olive oil to the pan along with the ginger, cumin, turmeric, ground coriander and chilli. Fry for 1 minute until fragrant.
Add the chopped tomatoes and leave to simmer for 5 minutes. Add the peas then leave to simmer for a further 5 minutes. Stir in the paneer and garam masala then season well.
Serve topped with the fresh coriander.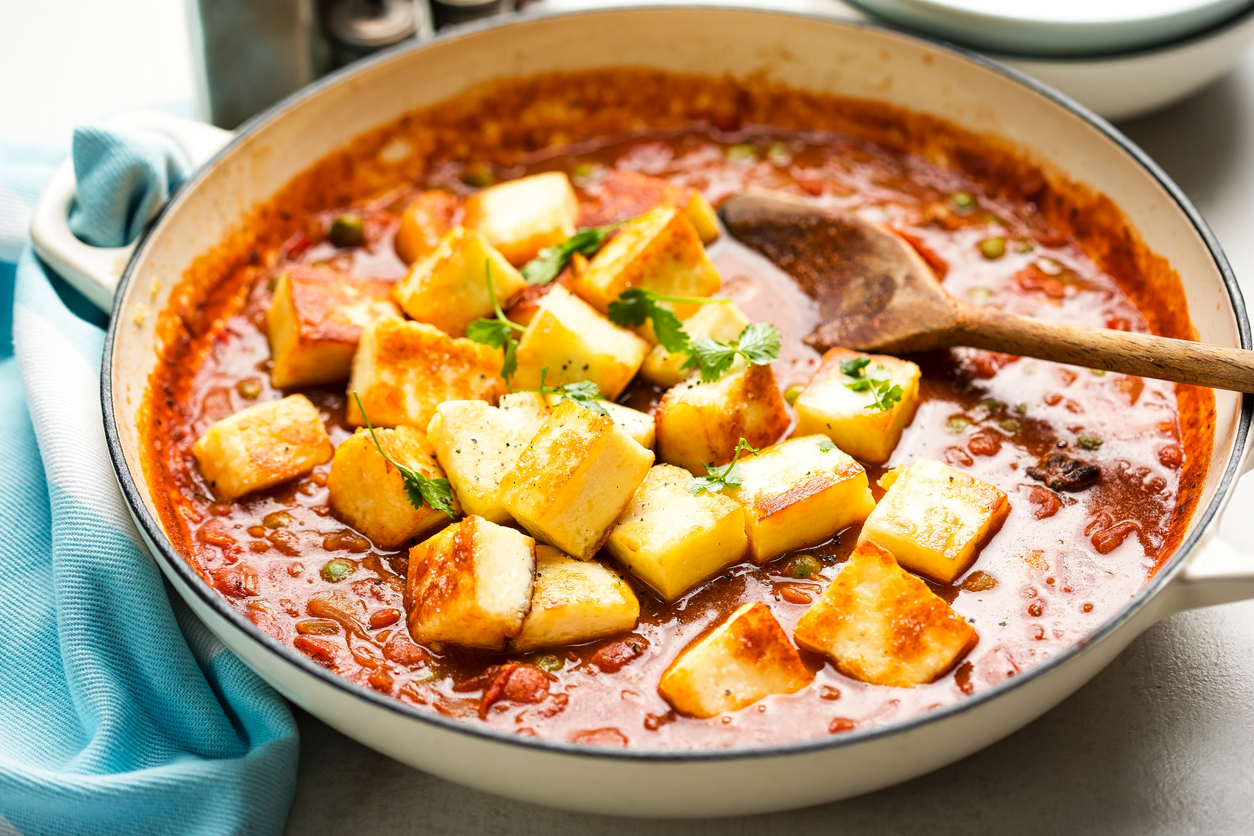 Kale and Quinoa Salad with Avocado (v)
Total Cost: £4.80
Carbs 30g
Prep time 10 minutes
Cook time 10-15 minutes
Serves 4
Ingredients
240ml Water
170g Quinoa
170g Kale
200g Cherry Tomatoes
2 Medium Avocados
2 Garlic Cloves
4 tbsp Olive Oil
2 tbsp Lemon Juice
1 tsp Dijon Mustard
Salt & Black Pepper, to taste
120g Pumpkin Seeds
Preparation Method
Bring the water to the boil in a saucepan and then add the quinoa. Reduce the heat to low then place the lid on the sauce and leave to cook for around 10 minutes.
In the meantime, slice the kale, cherry tomatoes and avocado and set aside.
Prepare the dressing by mincing the garlic then adding to a bowl along with the olive oil, lemon juice and Dijon mustard. Season with salt and pepper then whisk together.
Put the kale in a large mixing bowl and then drizzle over the dressing. Add the quinoa once cooled, cherry tomatoes and pumpkin seeds. Toss to incorporate.
Divide between four plates or bowls and serve each with half an avocado.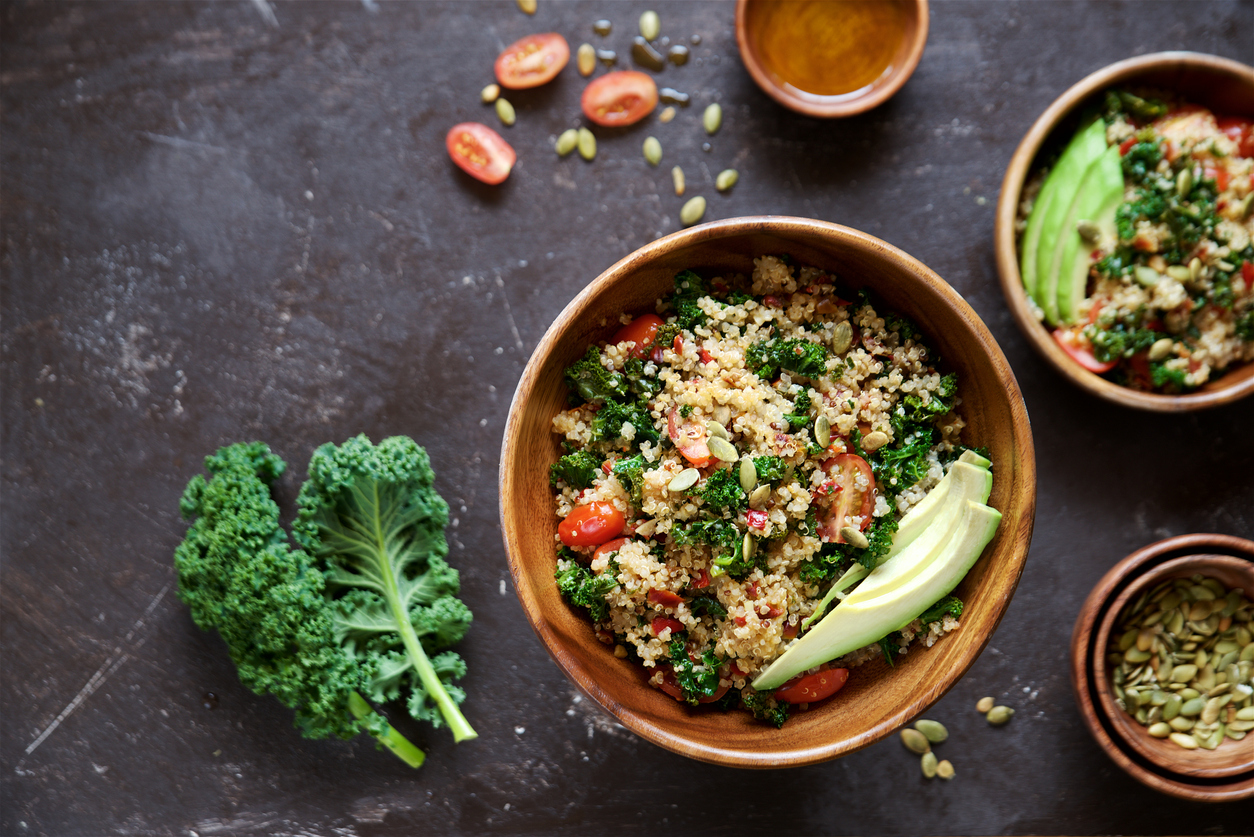 For more budget-friendly recipes join the Low Carb Program and make use of budget meal plans, as well as tips and tricks from your mentors live on the program. Click here to sign up today.