5 brilliant lockdown bakes
Looking for something 'sweet' to make for your loved one this Valentines Day? Use lockdown to explore your kitchen and try out some of our favourite low carb baking recipes. Taken straight from the Low Carb Program's extensive recipe system, these lockdown bakes are sure to impress.
Breakfast Blueberry Low Carb Muffins
A classic blueberry muffin without the carbs! These can be frozen once cooked and then reheated in the oven when needed. They are delicious with a little double cream poured over the top.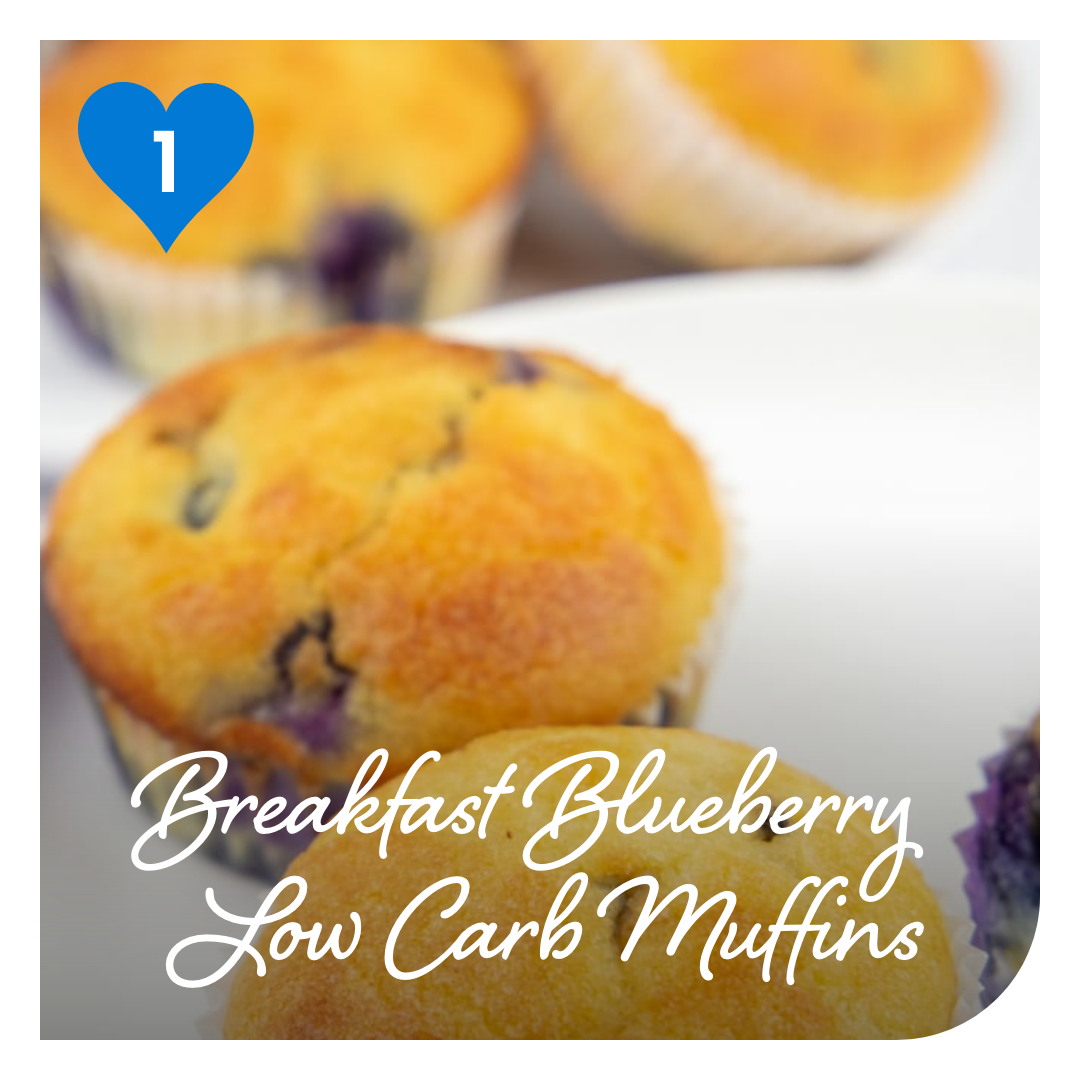 Serves 6
Ingredients
140g Ground Almonds
1 tbsp Stevia
1 tsp Baking Powder
Pinch of Salt
75g Butter
80ml Whole Milk
3 Eggs
1 tsp Vanilla Extract
100g Blueberries
Method
Preheat the oven to 180°C/160°C fan (350°F/320°F fan) and line a muffin tin with 6 muffin cases.
In a mixing bowl, mix together the ground almonds, stevia, baking powder and salt.
Melt the butter and add to the mixing bowl. Stir through the milk, eggs, and vanilla extract.
Fold in the blueberries, then divide the mixture between the 6 muffin cases.
Bake for 20 minutes, or until golden.
Nutritional values per serving
Calories 299 kcal|Carbohydrates 6g|Total Fat 26g|Protein 9g|
Butternut Squash Brownies
Rich, fudgy and chocolatey, these brownies make use of the natural sweetness and smooth texture of butternut squash. Also delicious with a handful of chopped walnuts added to the batter.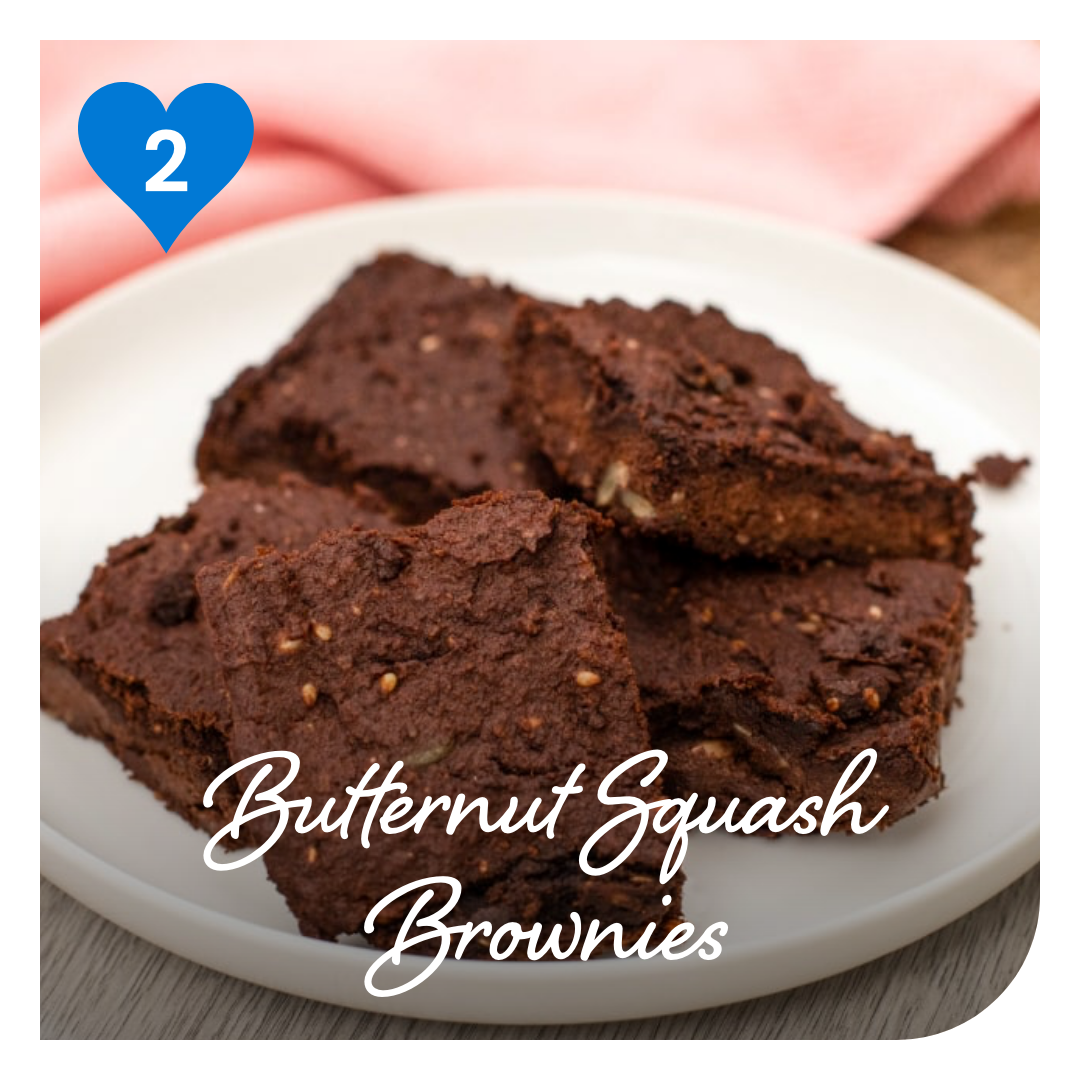 Serves 16
Ingredients
1 Small Butternut Squash
150g Ground Almonds
6 tbsp Cocoa Powder
100ml Olive Oil
2 tbsp Stevia
1 tsp Vanilla Extract
1 tbsp Chia Seeds
3 tbsp Mixed Seeds
Method
Preheat your oven to 180°C/160°C fan (350°F/320°F fan) and line a small square baking tray with greaseproof paper.
Peel and chop the butternut squash into chunks. Toss the butternut squash in olive oil then place it on a tray and bake in the oven for 30-35 minutes. Alternatively, steam the butternut squash until soft.
Leave the cooked squash to cool a little then blend to a purée.
Add the squash purée to a food processor along with the ground almonds, cocoa powder, olive oil and stevia and blend until smooth.
Stir in the vanilla extract, chia seeds and mixed seeds. Pour the brownie mix into your lined tin and bake for 20-30 minutes, until firm and a skewer comes out clean.
Leave to cool then cut into 16 pieces.
Nutritional values per serving
Calories 163 kcal|Carbohydrates 5g|Total Fat 14g|Protein 4g|
Lemon Squares
Missing the tanginess of a lemon tart or lemon meringue pie? For a delicious treat why not try these zesty low carb lemon squares instead? Perfect with a cup of tea or coffee in the afternoon.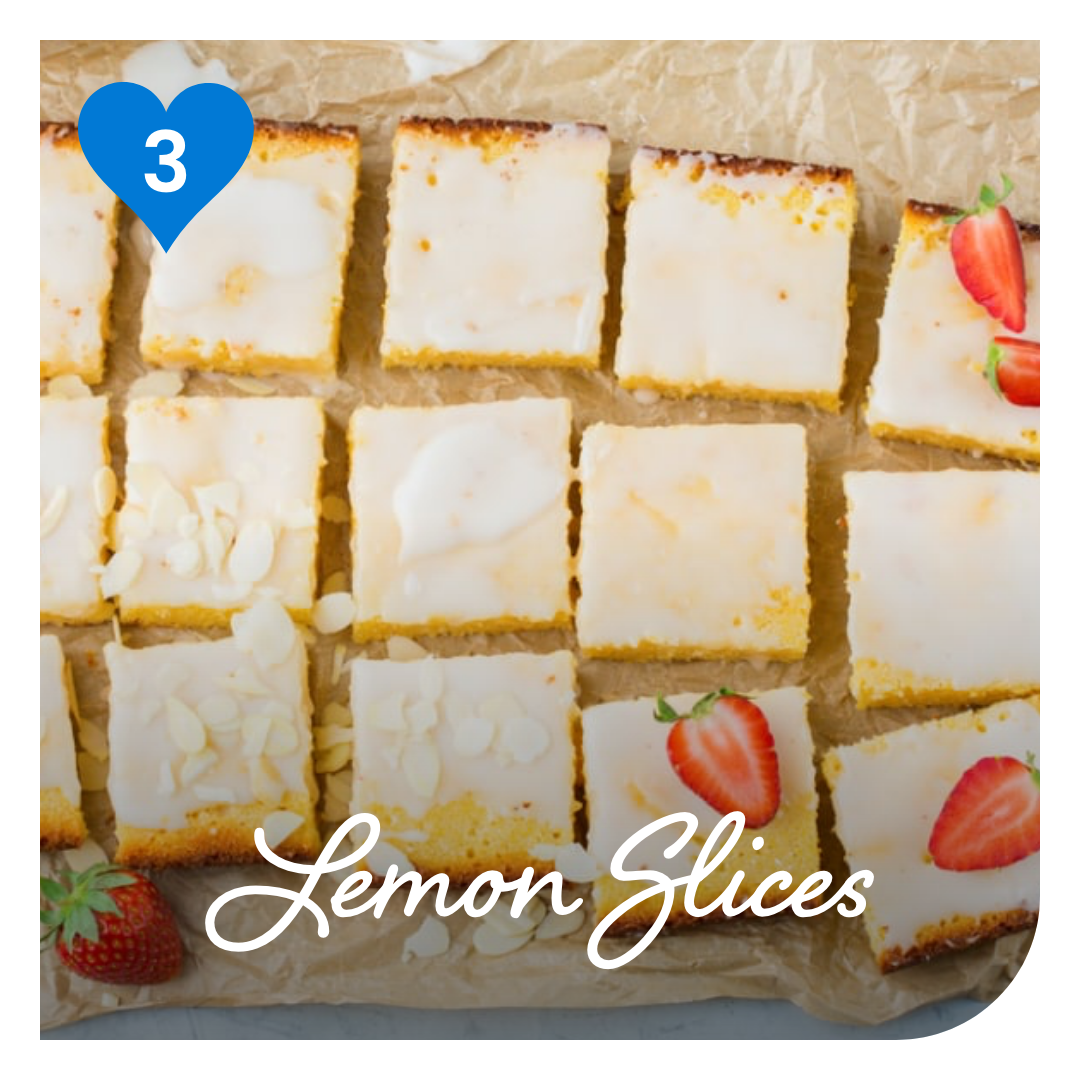 Prep time 10 minutes
Cook time 40 minutes
Makes 8
Ingredients
110g Unsalted Butter, softened
175g Ground Almonds
½ tsp Baking Powder
2 tbsp Stevia
Juice of 2 Lemons
Zest of 1 Lemon
3 Large Eggs, beaten
To serve:
8 tbsp Extra Thick Double Cream
Method
Preheat the oven to 200°C/180°C fan (390°F/350°F fan) and line a deep baking dish with greaseproof paper.
In a bowl, beat together the butter, 100g ground almonds, baking powder and ½ tbsp. of stevia. Pour into the baking tray and bake for 20 minutes. Once cooked, leave to cool for 10 minutes.
Whilst the base is cooling, prepare the filling by combining the remaining ground almonds and stevia with the lemon juice, lemon zest and eggs in a bowl.
Pour the filling onto the crust and then bake for 20-25 minutes. Slice into 8 squares and serve alongside a 1 tbsp. of cream.
Nutritional values per serving
Calories 341kcal|Carbohydrates 3g|Total Fat 33g|Protein 8g|
Low Carb Churros
What isn't there to love about churros? If you want to go that extra mile, try serving with melted dark chocolate for dipping. Yummmm!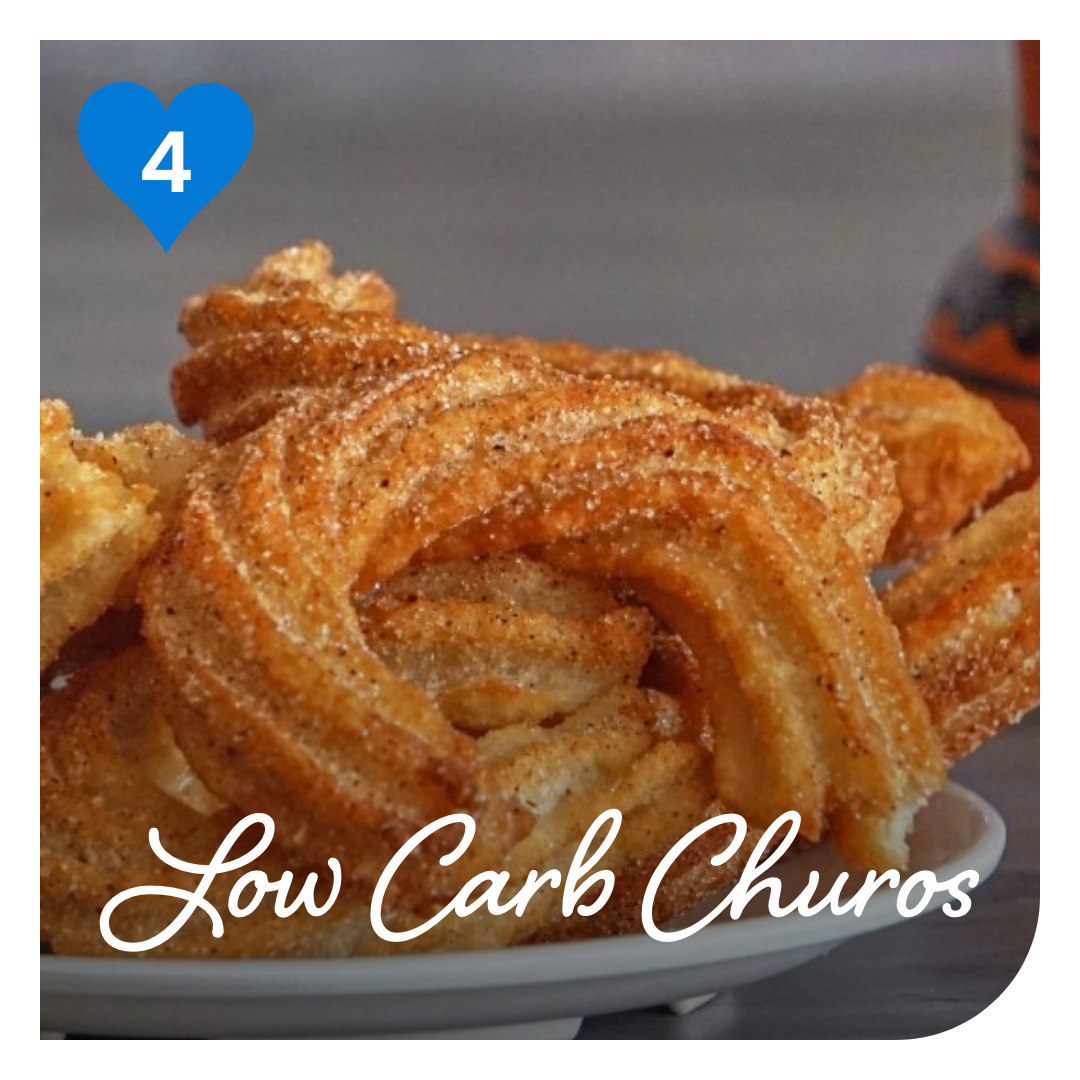 Prep time 5 minutes
Cook time 10 minutes
Equipment needed piping bag & nozzle
Makes 24 Churros
Serves 6
Ingredients
3 Eggs
33g Coconut Flour
66g Arrowroot Powder
½ tsp Sea Salt
100g Butter
125ml Water
100ml Olive Oil
2 tsp Stevia
2 tbsp Cinnamon 
Method
Crack the eggs into individual bowls, then combine the coconut flour, arrowroot powder and salt in one bowl.
Melt the butter in the water, in a small pan over a medium heat, and bring to a slight boil.
When the butter begins to bubble add the flour to the pan and stir vigorously with a wooden spoon, forming a dough ball.
Remove the pan from the heat and leave to cool for 5 minutes.
Add one egg at a time and stir after each egg. The dough might come apart a little, continue to stir, until the dough forms a ball.
Heat the oil in a pot, then carefully add the dough to the piping bag and pipe into the hot oil and cook in small batches.
As the dough cooks it will darken in colour, continue to cook until the dough is cooked through.
When the churros are cooked, remove from the pan and place onto a plate lined with kitchen roll.
Coat the churros in cinnamon and stevia then serve.
Nutritional values per serving
Calories 221 kcal|Carbohydrates 11g|Total Fat 17g|Protein 5g| 
Low Carb Doughnuts 
If you enjoy churros, you will love this low carb doughnut recipe! Try mixing up your toppings – melted dark chocolate and coconut flakes, cream cheese & sweetener for a simple frosting or homemade chia jam and drizzled peanut butter all make delicious low carb toppings.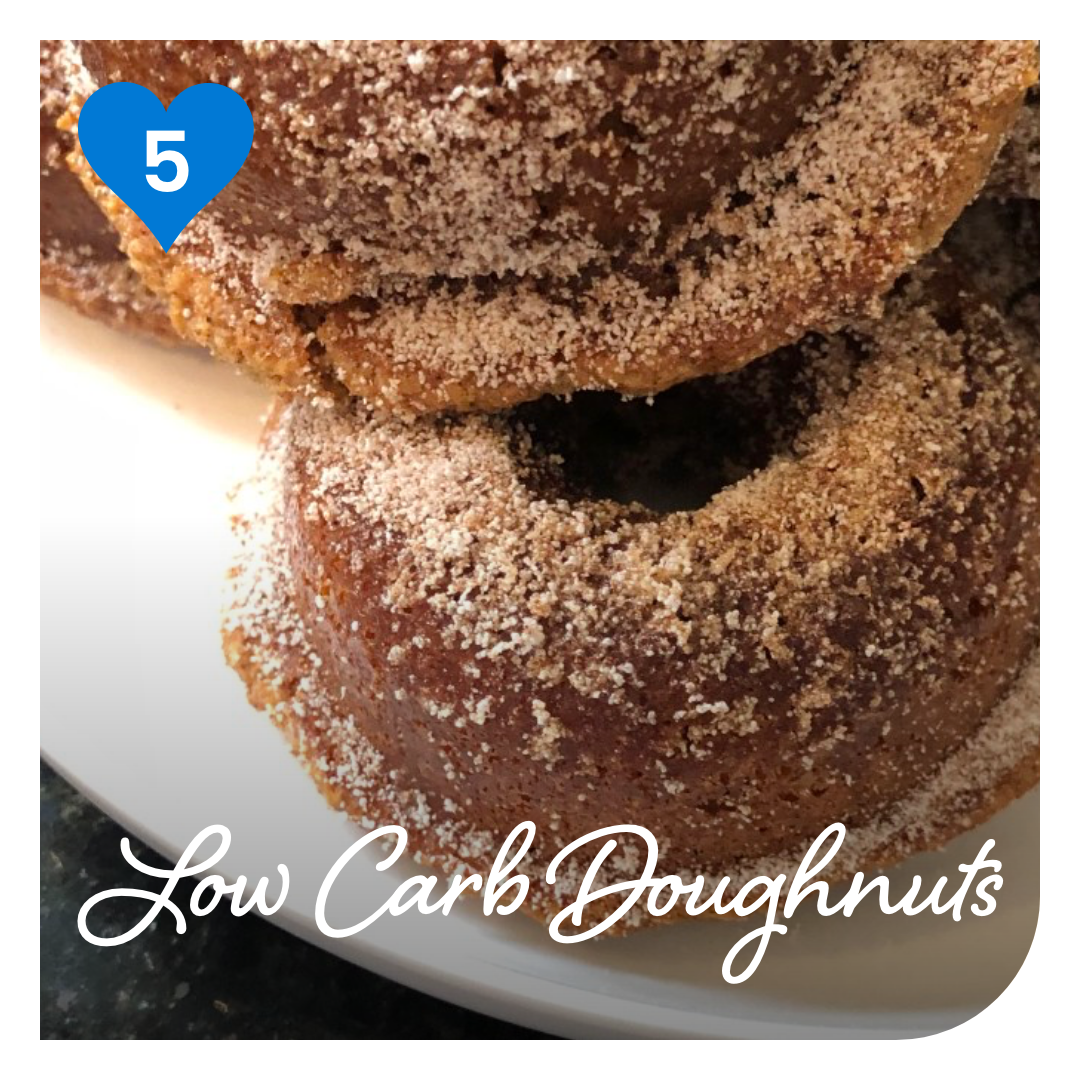 Prep time 15 minutes
Cook time 30 minutes
Makes 6
Ingredients
For the doughnuts:
115g Ground Almonds
40g Sweetener
10g Baking Powder
5g Cinnamon
½ tsp Salt
60g Butter, melted
60ml Whole Milk
2 Large Eggs
½ tsp Vanilla Extract
For the cinnamon coating:
20g Sweetener
5g Cinnamon
50g Butter
Method
Preheat oven to 180°C/160°C fan (350°F/320°F fan).
Mix together the ground almonds, sweetener, baking powder, cinnamon and salt in a bowl.
Melt the butter, then in a small bowl whisk together the butter, milk, egg and vanilla extract.
Combine the wet mixture with dry ingredients and transfer the batter evenly into the doughnut tin.
Bake in the oven for 20-25 minutes, until golden brown.
Remove the doughnuts from the oven and leave to cool before removing them from the doughnut tin.
Whilst the doughnuts are cooling, combine the sweetener and cinnamon in a small bowl.
Melt the butter in the microwave or in a pan, then brush the butter over both sides of the doughnuts.
Dip each doughnut into the sweetener and cinnamon mixture until evenly coated with a thin layer.
Nutritional Information per serving
Calories 292 kcal |Carbohydrates 3g |Total Fat 28g |Protein 7g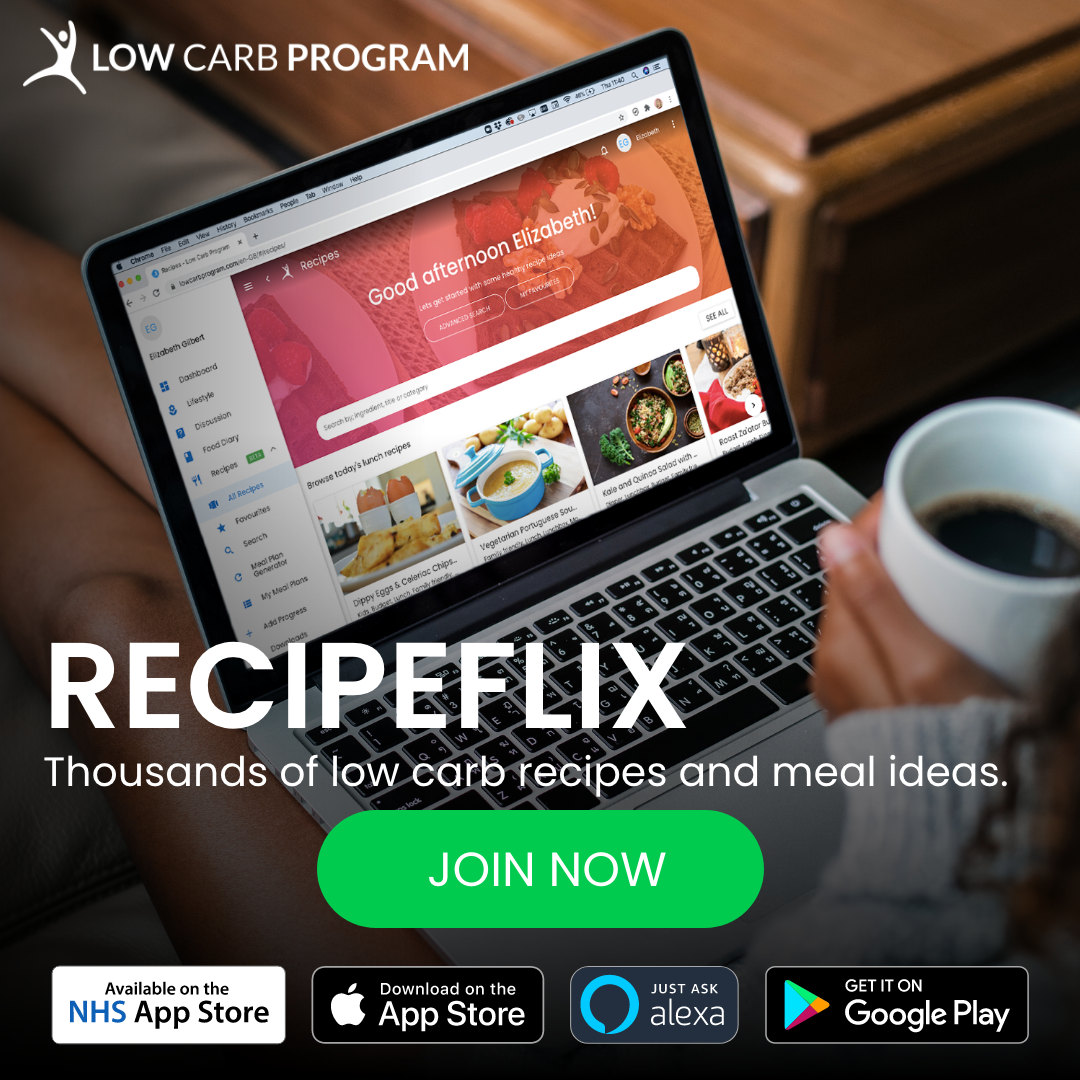 Like what you see? Join the Low Carb Program today and get access to an extensive recipe system of over 1800 low carb recipes that can help kickstart your health journey and keep you on track. Sign up now.