Chris Hogger: after 4 months my HbA1c is down from 74 to 42 mmol/mol
Chris was diagnosed with type 2 diabetes in December 2020. Having read about a low carb lifestyle, he went on to receive 1-1 Health Coaching from the Low Carb Program. Chris then successfully adopted a low carb diet, with the aim of putting his type 2 diabetes into remission. After 4 months Chris has managed to reduce his HbA1c from 74 to 42 mmol/mol. He also noticed a huge change in his waist circumference – which shifted from 41 to 33 inches. Through the support of his Health Coach, Chris has found the low carb lifestyle easy to adopt and has enjoyed seeing the benefits from the changes he has made. Another positive he notes is that not long after changing to low carb he noticed he was feeling more energetic and sprightly.
Watch to hear more on Chris's incredible journey.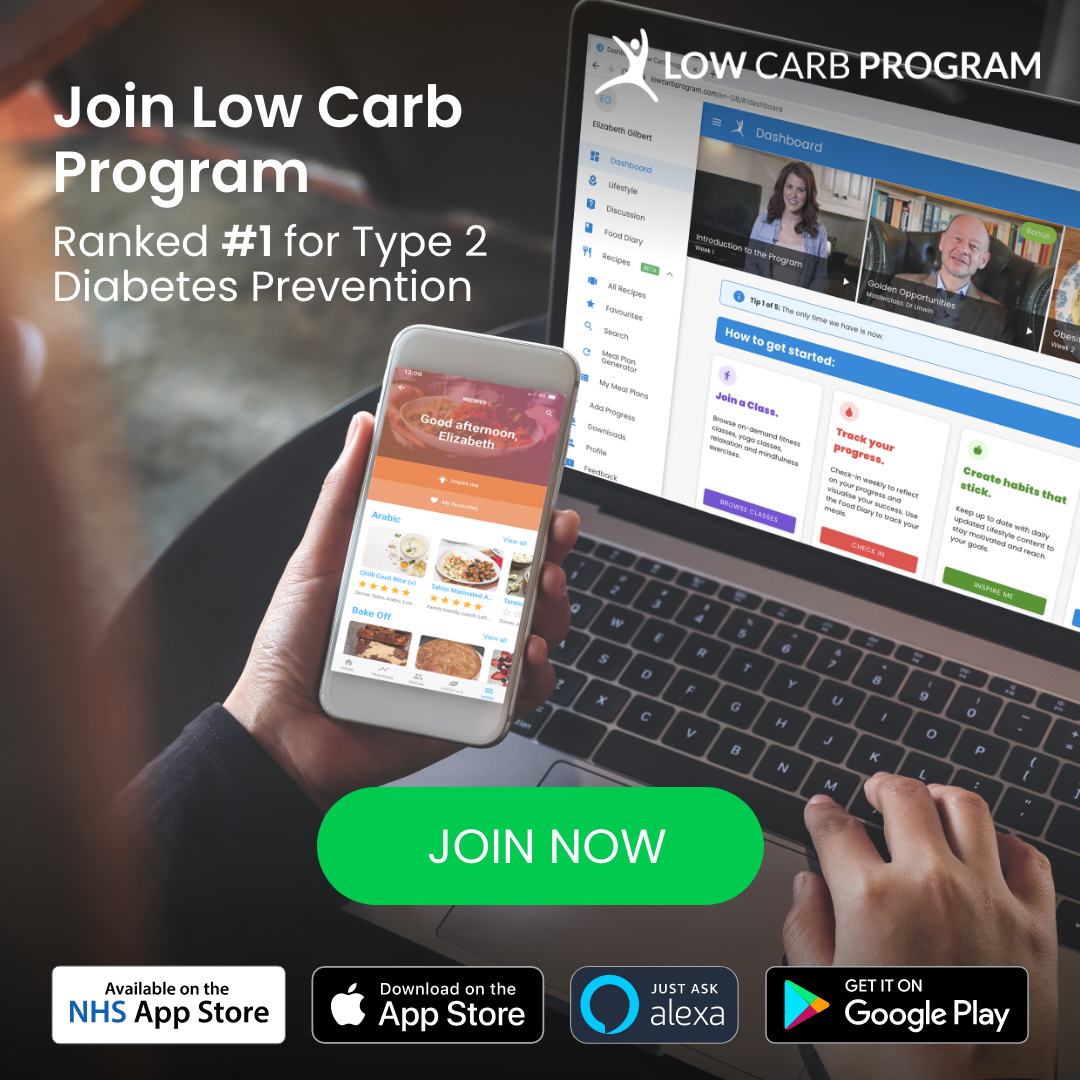 Click here to join the Low Carb Program today and you too could gain access to 1-1 Health Coaching and achieve results just like Chris.