Hear from our Low Carb Champion David, who has successfully put his type 2 diabetes into remission after 23 years!
David shares how only three months ago he had been classed as obese nearly his entire adult life. Using the Low Carb Program and taking part in the 12 Week Challenge, David has managed to lose weight and come off all of his diabetes medication.
"I no longer take any diabetes medication, having previously been on an ever-increasing dose of a variety of tablets over more than twenty years and close to daily insulin injections. My HbA1c level is now 39 mmol/mol and is stable, within a pre-diabetic range. "
David was faced with potentially going onto insulin, which is when his diabetes nurse recommended using the Low Carb Program. Taking part in the program's 12 Week Challenge back in September 2020 gave David the focus and support he needed to take control of his health. David is a regular attendee to the weekly meet ups on the program and found the power of the online community a fundamental part of his success.
"When I went back in December 2020, my HBA1c had come down to 39 mmol/mol, which was unheard of from my point of view."
David worked with his healthcare team to cut out his diabetes medication "I'm delighted with the program and I also feel as though it's a complete change. I feel confident that I can do this throughout the rest of my life and maintain this lifestyle."
David now see's how it is possible to take control of your health, and your weight and medication doesn't inevitably go up like he once thought.
"If you have been diabetic for years, you begin to think it is impossible not to keep progressing on a downward spiral – but on this program you can actually change. You can actually lose weight long-term, you can reduce medication long-term, you can increase your energy levels long-term and I think that will have a really good effect on your mental health as well, to make you feel more positive on all aspects of your life".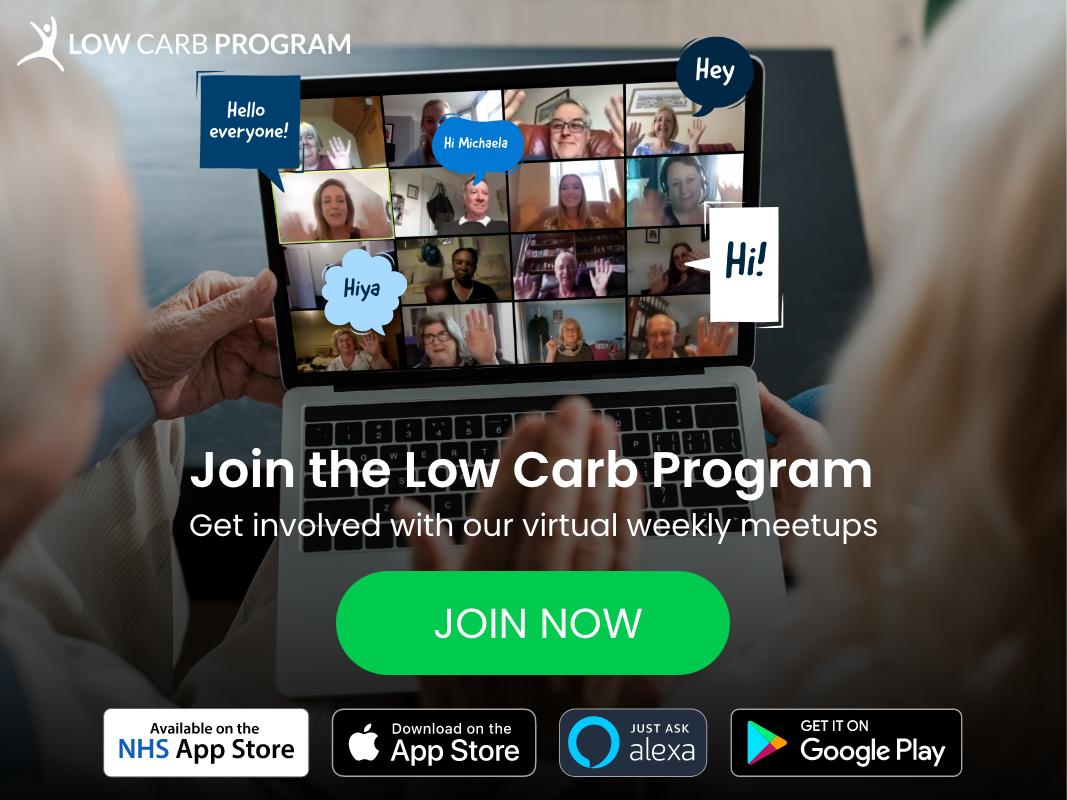 Sign up and join the community, and you too could get results like David.