Keep yourself accountable and set some goals for 2021
Are you finding it hard to stay accountable and on track? Do you often find it hard to reach your goals? We are here to help!
Join our weekly Zoom meet ups every Monday at 6pm and every Wednesday at 9am. The behaviour change mentors are here to keep you on track, helping you to set realistic goals and break your longer-term goals down into manageable milestones. Whether it's weight loss or managing your health, we have got you covered.
Sign up today and see what you can achieve.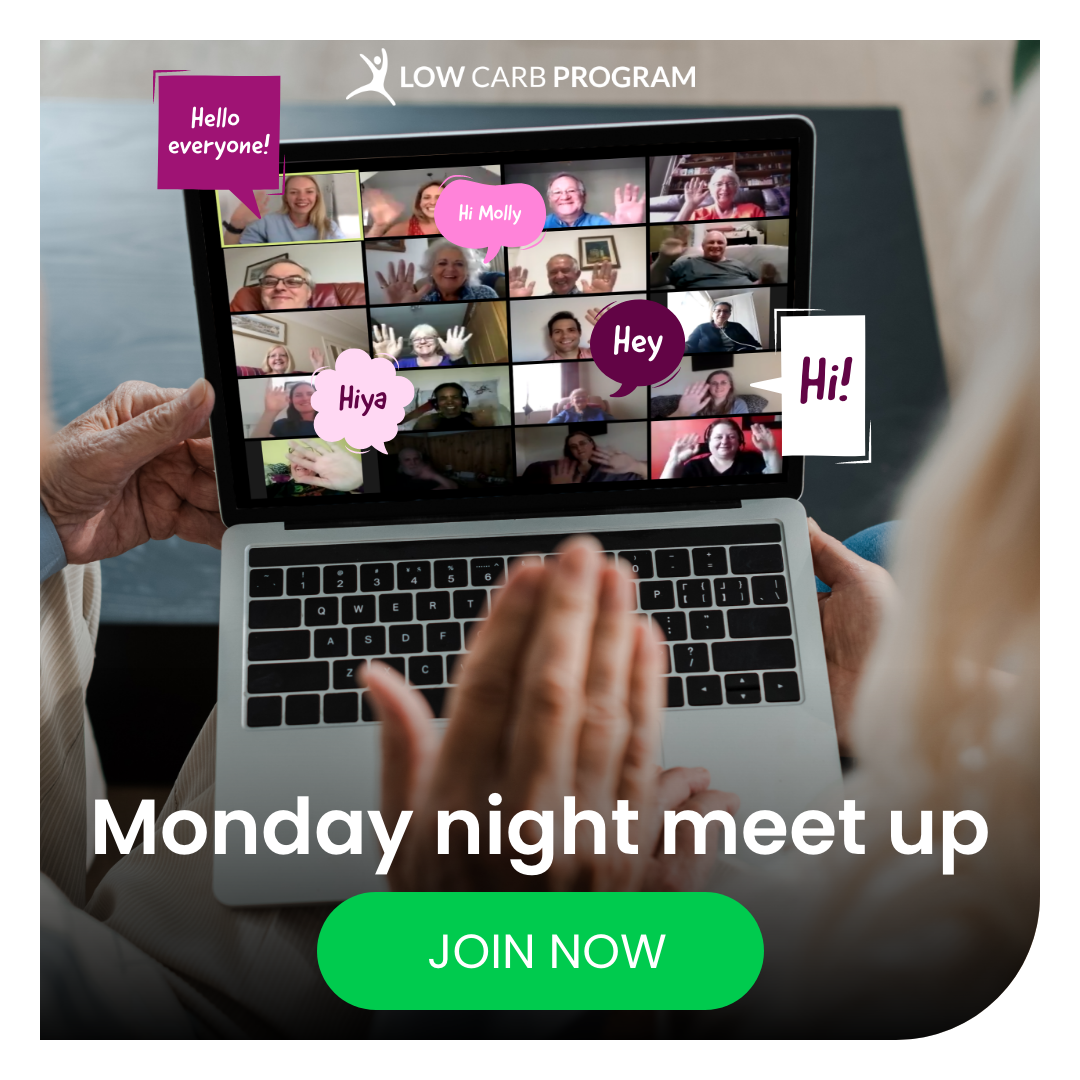 Feel the community spirit and learn from each other, if you are struggling to meet like-minded people or those in a similar situation, the Low Carb Program provides all the support you need to help you on your low carb lifestyle journey.