Low Carb Chocolate Chip Cookies (v)
Satisfy your cookie cravings with this delicious low carb recipe – chunks of dark chocolate are scattered through a tasty almond and bean base.
Makes 16
Ingredients
235g Tinned Butter Beans
170g Butter
150g Ground Almonds
3 tsp Stevia
1 Medium Egg
1 tsp Vanilla Essence
100g 85%+ Dark Chocolate, chopped into small chunks
Preparation method
Preheat your oven to 170ºC/150ºC fan (340ºF/300ºF fan) and line or grease a baking tray.
Place the butter beans in food processor and blend until smooth. You will need to stop and scrape down the sides a few times.
Scoop the bean puree into a bowl and beat in the butter until blended.
Beat in the ground almonds and stevia. Once evenly combined, beat in the egg and vanilla essence.
Stir in the chopped chocolate.
Scoop a heaped tablespoon of the mixture onto the tray and press with the back of the spoon to flatten slightly. Space the cookies about 1 inch apart as they will spread during baking.
Bake in the centre of the oven for 10-15 minutes, until the edges have started to brown.
Remove from the oven and allow to cool before placing in the fridge to fully set.
Nutritional information per cookie
Calories 191kcal | Carbohydrates 4g | Fat 18g | Protein 4g |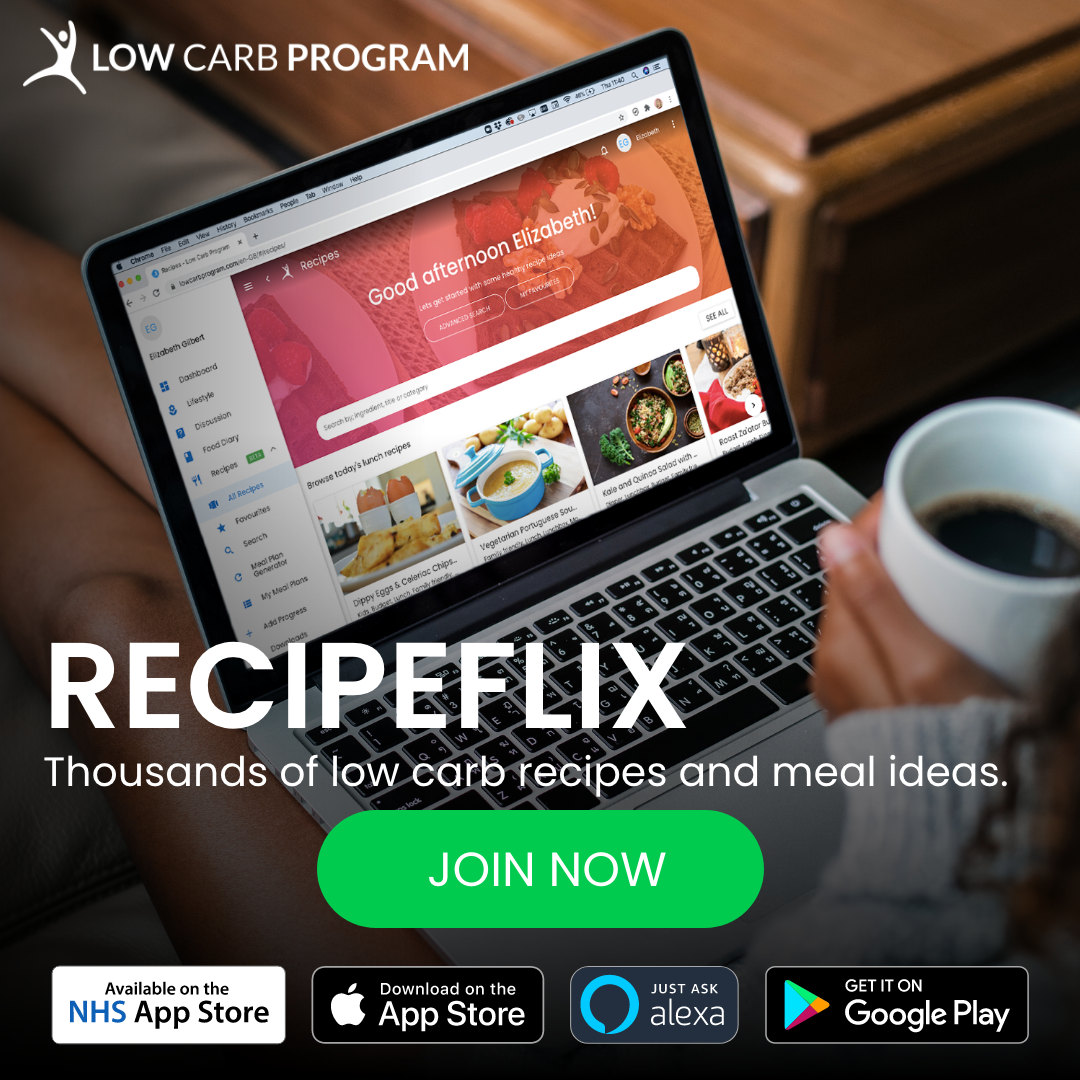 Join the Low Carb Program today for 1000's more delicious recipes, cooking tips and live cookalongs with the Behaviour Change Mentors. We have hundreds of similar low carb recipes like this one for you to try, such as chocolate mug cakes, carrot cakes and shortbread biscuits – come join us and lets get baking!