Low carb snack swaps for the whole family
Encourage your family to cut back on sugar by swapping these high carb snacks for lower carb alternatives.
Getting the kids involved in the preparing and cooking process is also a great way to get them to try new foods and learn more about diet and nutrition.
Try these low carb swaps for high carb snacks: 
Swap crisps or popcorn for … Kale crisps
A packet of crisps or popcorn can be swapped for kale crisps, which are an excellent lower carb alternative that still provide a satisfying crunch.
The world recently went crazy for kale, and for good reason! It's delicious and full of nutrients such as fibre, vitamins A, C and K, folic acid, potassium and calcium. Added bonus – it's low in carbs too!
If you're missing carb heavy crisps, try these kale crisps instead. They can be flavoured with any seasoning you want, for example, nutritional yeast, chilli flakes or garlic powder. For cheesy kale crisps try sprinkling 30g of grated cheddar cheese or parmesan over the kale half way through cooking. Avoid adding wet seasonings such as vinegar as this will stop the kale crisping up.
Kale Crisps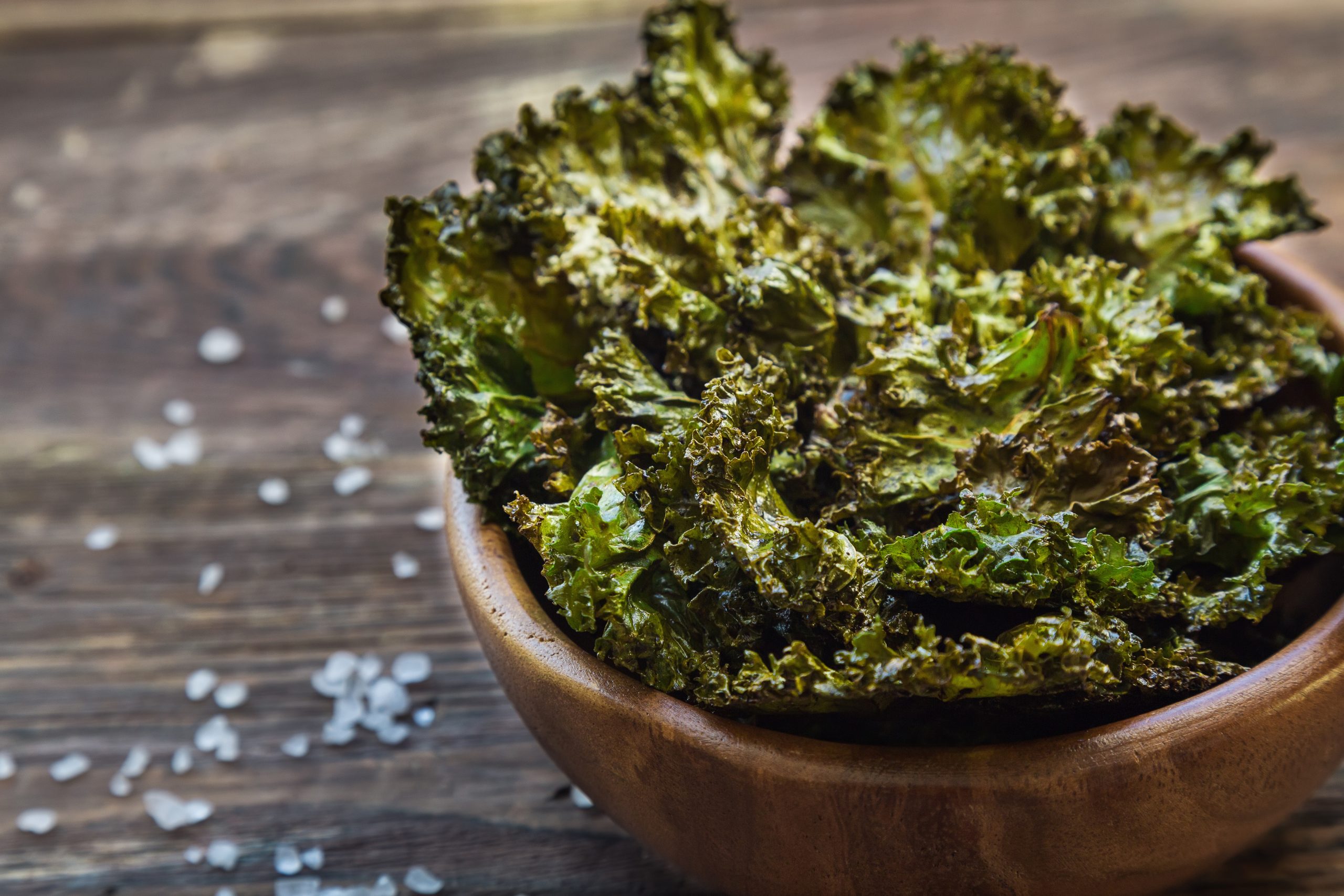 Prep time 5 minutes
Cook time 30 minutes
Serves 2
Ingredients
200g Kale
2 tbsp Olive Oil
½ tsp Salt
½ tsp Smoked Paprika (or any seasoning of choice)
Method
Preheat the oven to 120°C/100°C fan (250°F/215°F fan) and line a baking tray with greaseproof paper.
Remove the stems and tough bits from the kale then roughly shred the leaves so that they are all roughly the same size.
Place the kale in a large bowl and drizzle over the olive oil. Using your hands, massage the oil into the kale until the oil is well distributed on the leaves.
Sprinkle the salt and seasonings over the kale and briefly toss to coat the leaves.
Spread the kale out in a single layer on the baking tray, you may find that you need more than one baking tray.
Bake in the oven for 25-30 minutes, rotating the tray halfway through to ensure even cooking.
Leave the crisps to cool and crisp up for a few minutes before tucking in.
Nutritional Information per serving
Calories 142 kcal |Carbohydrates 2g |Total Fat 14g |Protein 3g
Swap cereal bars for … Low carb granola bars
Cereal bars are a popular lunchbox snack, but they can often be high in sugar and other additives. Lower carb granola bars can be a great alternative and the recipe can be altered to suit the entire family's preference.
Low Carb Granola Bars (v)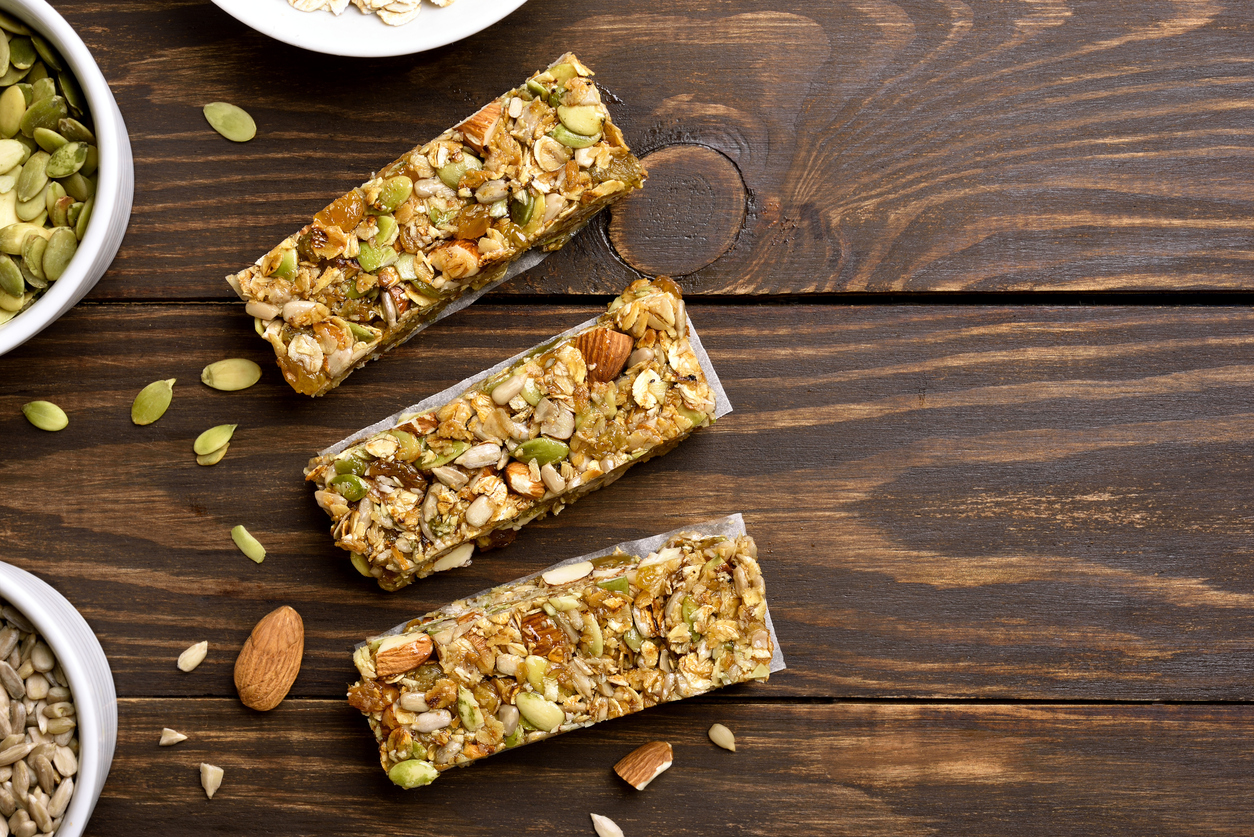 Makes 16 bars
Ingredients
120g Almond Butter
50g Coconut Oil
2 tsp Vanilla Extract
50g Flaked Almonds
50g Milled Flaxseed
1 tbsp Chia Seeds
40g Pumpkin Seeds
25g Desiccated Coconut
Preparation Method
Line a 9×5 inch tin with greaseproof paper.
Add the almond butter, coconut oil and vanilla to a microwavable bowl and microwave in 30 second intervals until the coconut oil has melted. Mix well to combine.
In a large mixing bowl add the flaked almonds, flaxseed, chia seeds, pumpkin seeds and desiccated coconut then mix to combine.
Add the melted almond butter mixture to the dry ingredients and then use a spatula to mix so that the dry ingredients are well coated.
Pour the mixture into the tin then use the spatula to evenly spread out the mixture.
Freeze for at least 20 minutes or until the bars are set, then cut into 16 small bars. Store in the fridge.
Nutritional values per serving
Calories 134 kcal |Carbohydrates 1g |Total Fat 13g |Protein 4g|
Swap biscuits for … Low carb shortbread
Swap an afternoon snack of biscuits for low carb shortbread or cookies. This chocolate orange shortbread has only 2g of carbs per serving.
Chocolate Orange Shortbread (v)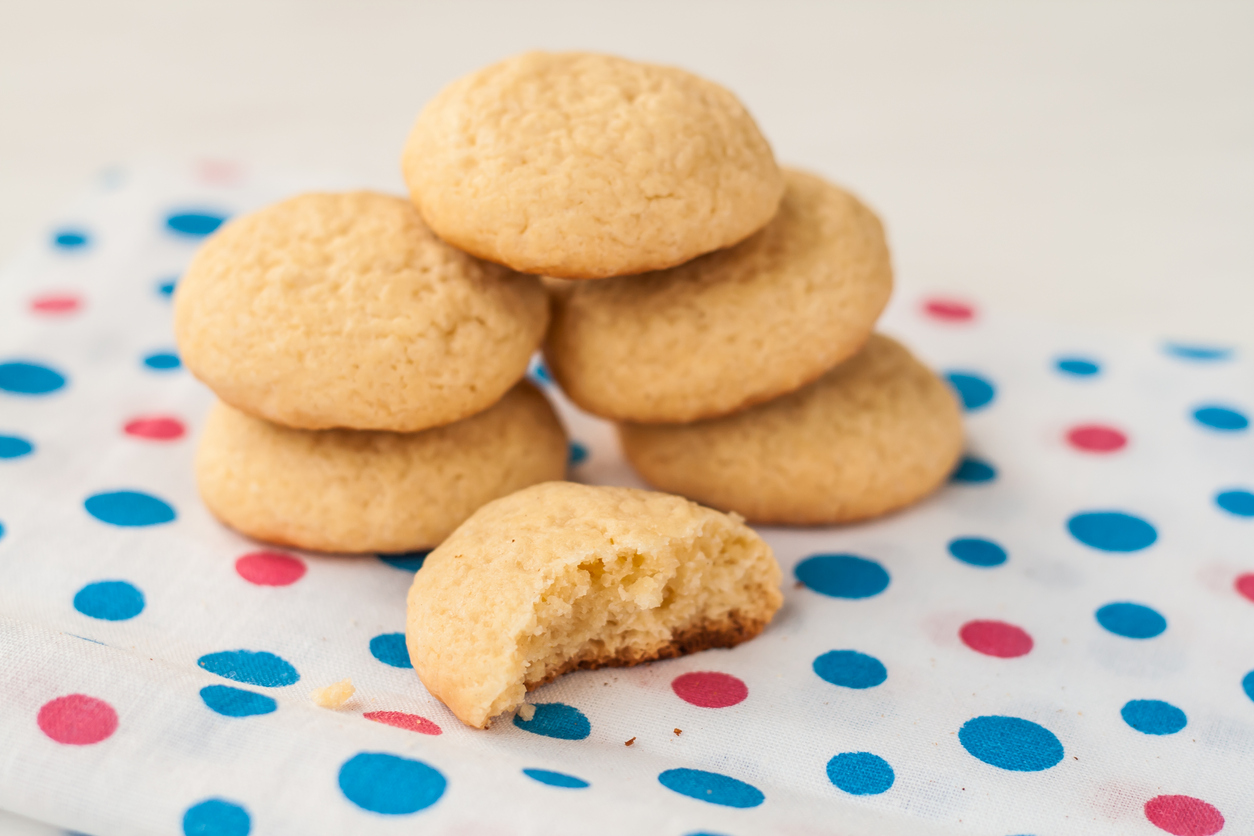 Prep time 15 minutes
Cook time 15 minutes
Makes 18 shortbreads
Ingredients
90g Butter
3 tbsp Stevia
1 tsp Vanilla Extract
1 Orange, zested
280g Ground Almonds
50g 85% Dark Chocolate
Method
Preheat the oven to 200°C/180°C fan (390°F/350°F fan) and line a baking tray with greaseproof paper.
In a bowl beat together the butter and stevia until light and fluffy. Then mix in the vanilla extract and the zest of the orange. Add in half the ground almonds at a time, mixing well to form a dough.
Scoop rounded tablespoonfuls of the dough onto the baking tray and use your fingers to flatten to around 1/3 of inch thick.
Bake for 10-12 minutes until golden brown, then remove from the oven and leave to cool.
In the meantime, place the dark chocolate in a bowl and melt in the microwave or over a pan of boiling water. Use a spoon to drizzle the chocolate over the shortbread and leave to set.
Nutritional Information per shortbread
Calories 153 kcal |Carbohydrates 2g |Total Fat 14g |Protein 4g
Swap crisps and dip for … Sliced vegetables with low carb dip
Carrots, bell pepper, cucumber and celery are all excellent options for dipping into some homemade guacamole. Or, why not try tzatziki or blue cheese dip as an alternative? Peanut butter also makes a great quick and easy option.
Classic Guacamole (v)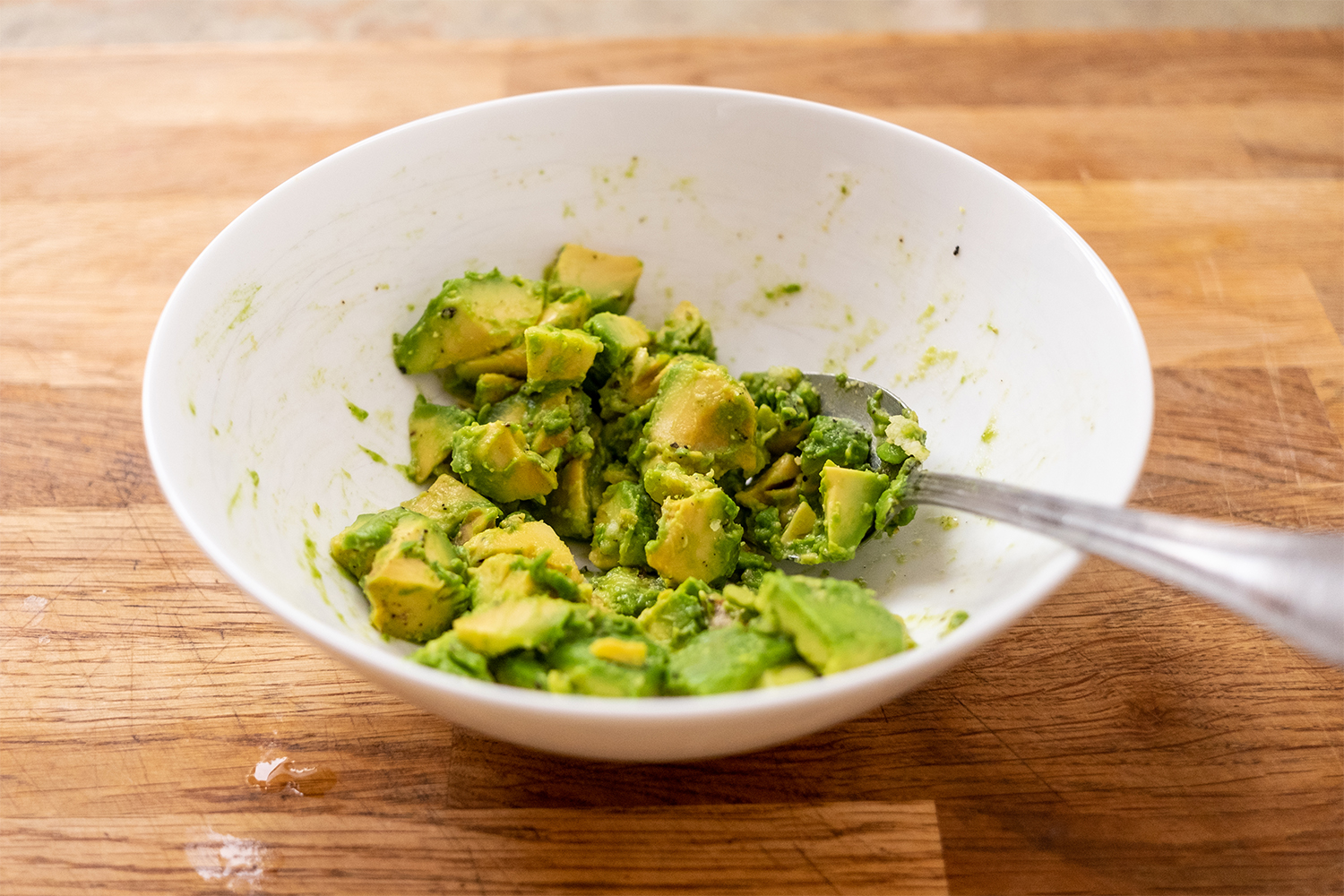 Prep time 10 minutes
Serves 2
Ingredients
1 Medium Avocado
1 Garlic Clove
Juice of ½ a Lemon
Salt & Pepper, to taste
Preparation Method
Remove the stone and then roughly chop the avocado and crush the garlic.
Add the chopped avocado and garlic clove to a bowl. Squeeze over the lemon juice and add seasoning to taste.
Nutritional values per serving
Calories 137 kcal|Carbohydrates 2g|Total Fat 14g|Protein 2g|
Blue Cheese Dressing (v)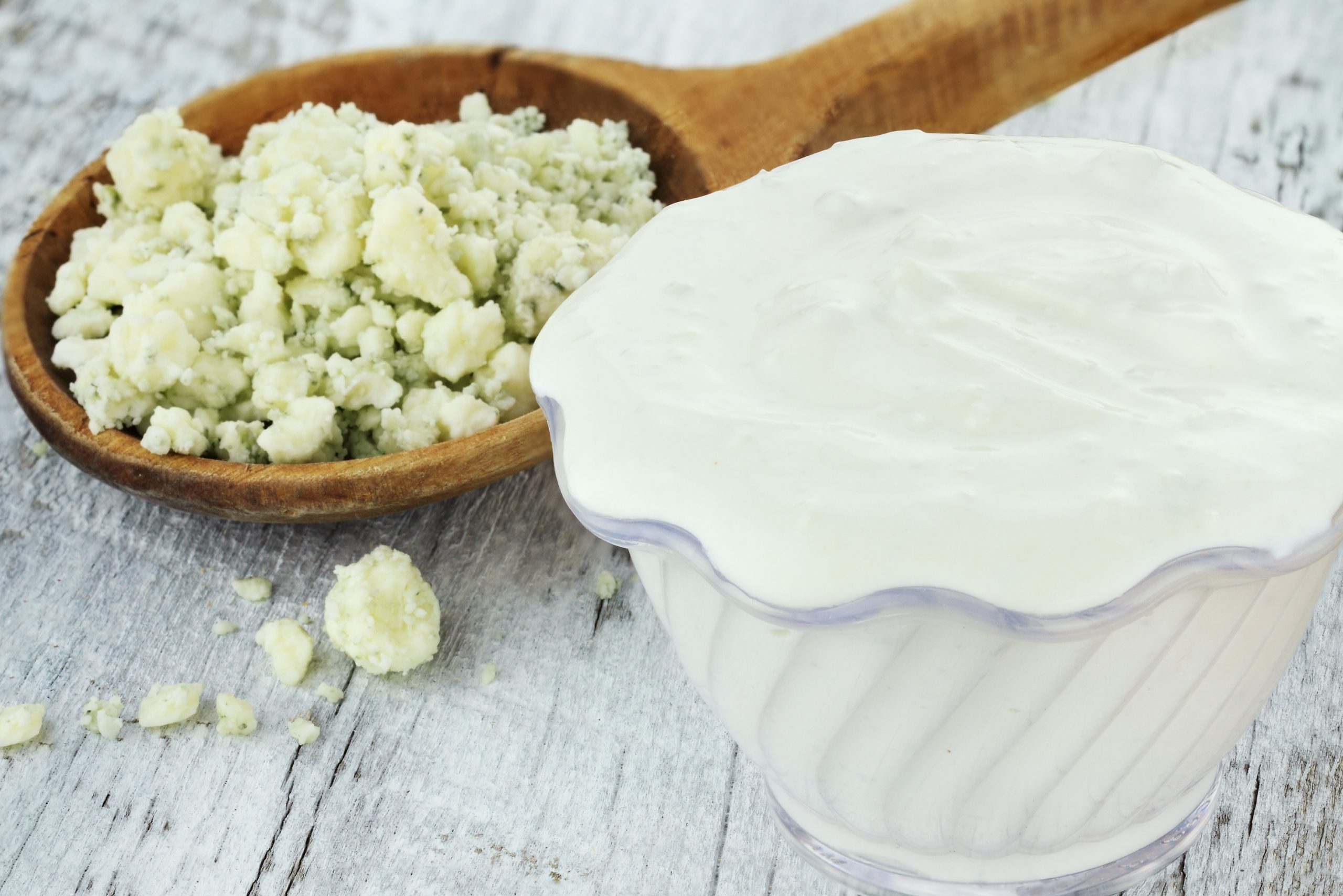 Serves 16 
Ingredients
160g Blue Cheese
6 tbsp Sour Cream
4 tbsp Mayonnaise
1 tbsp Lemon Juice
Salt & Pepper, to taste
Preparation Method
Add all of the ingredients to a medium-sized bowl. Blend using a hand-held blender until smooth.
Store in the fridge in an airtight container.
Nutritional Information per serving
Calories 118 kcal |Carbohydrates 1g |Total Fat 12g |Protein 3g
Swap high carb fruits for … Lower carb berries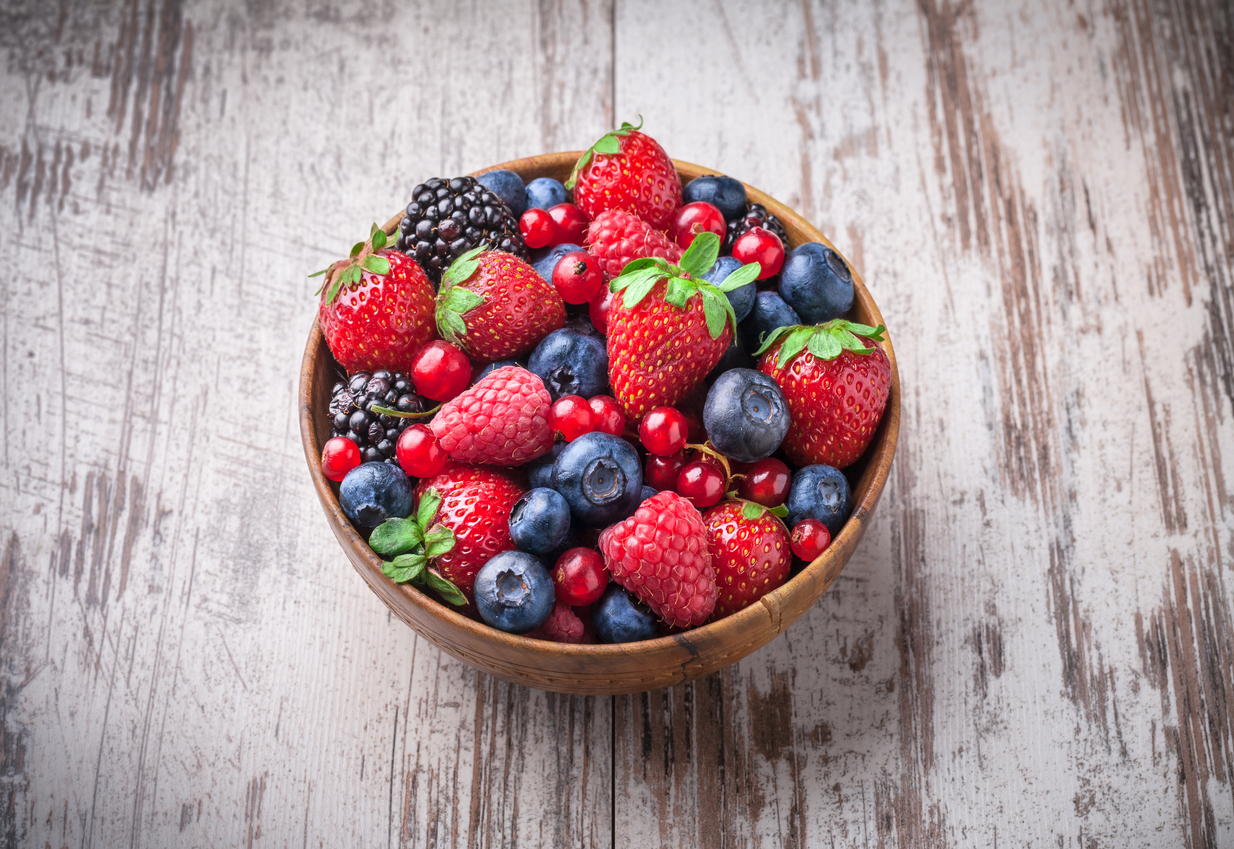 While apples, bananas and grapes are often promoted as a 'healthier' snacks, they're still fairly high in sugar. Just one medium banana can contain around 20g of carbs and 18g of sugar, which is over four teaspoons. Swap the higher carb fruits for lower carb alternatives such as strawberries, blueberries and raspberries.
Swap low fat yoghurt for … Full fat Greek yoghurt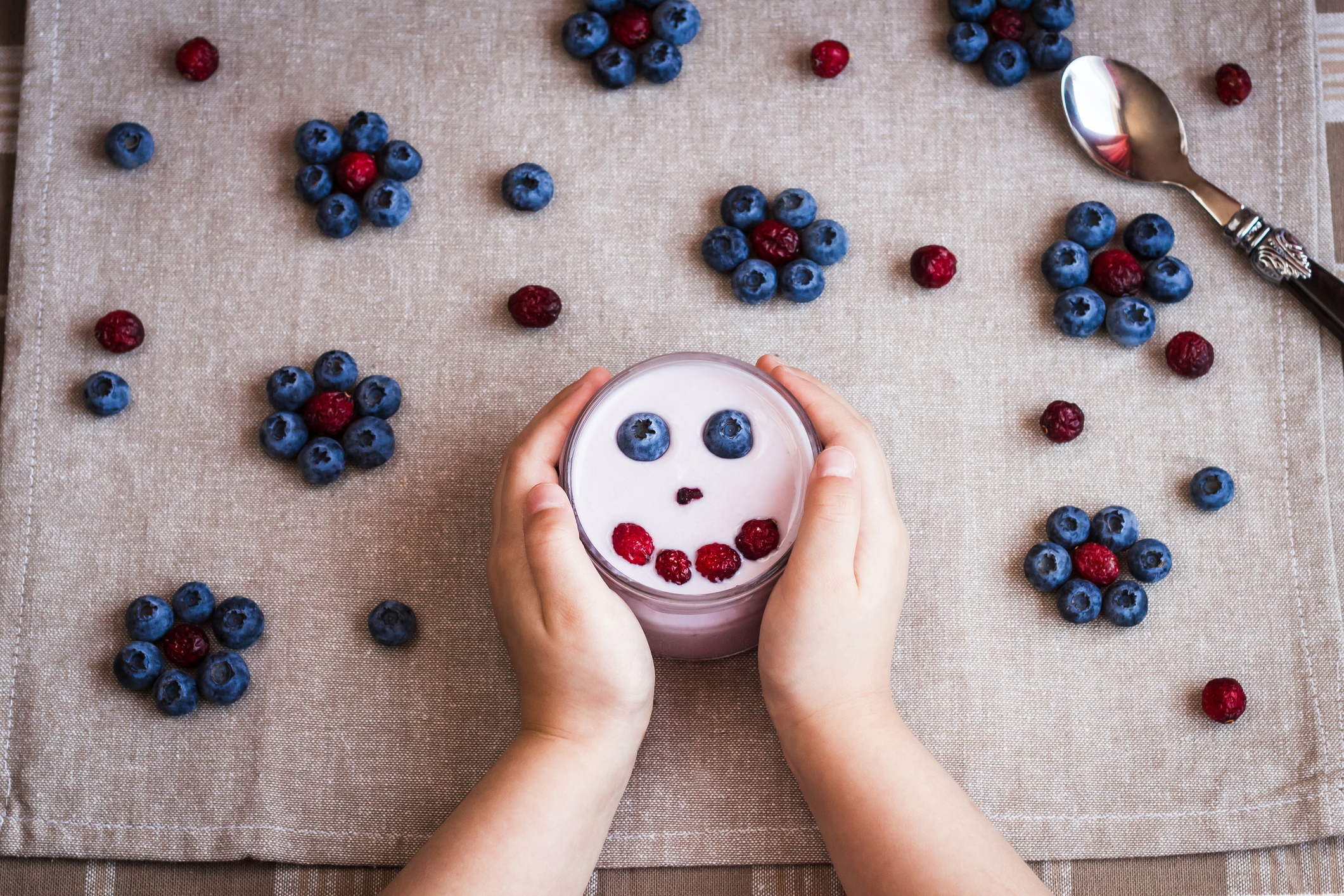 Low fat or flavoured yoghurt can often contain added sugar, so full fat yoghurt is often a better alternative, when it comes to a lower sugar content. Try making yoghurt bark for a fun activity to do with the family and let them choose their own toppings.
Swap milk chocolate for … 85% Dark chocolate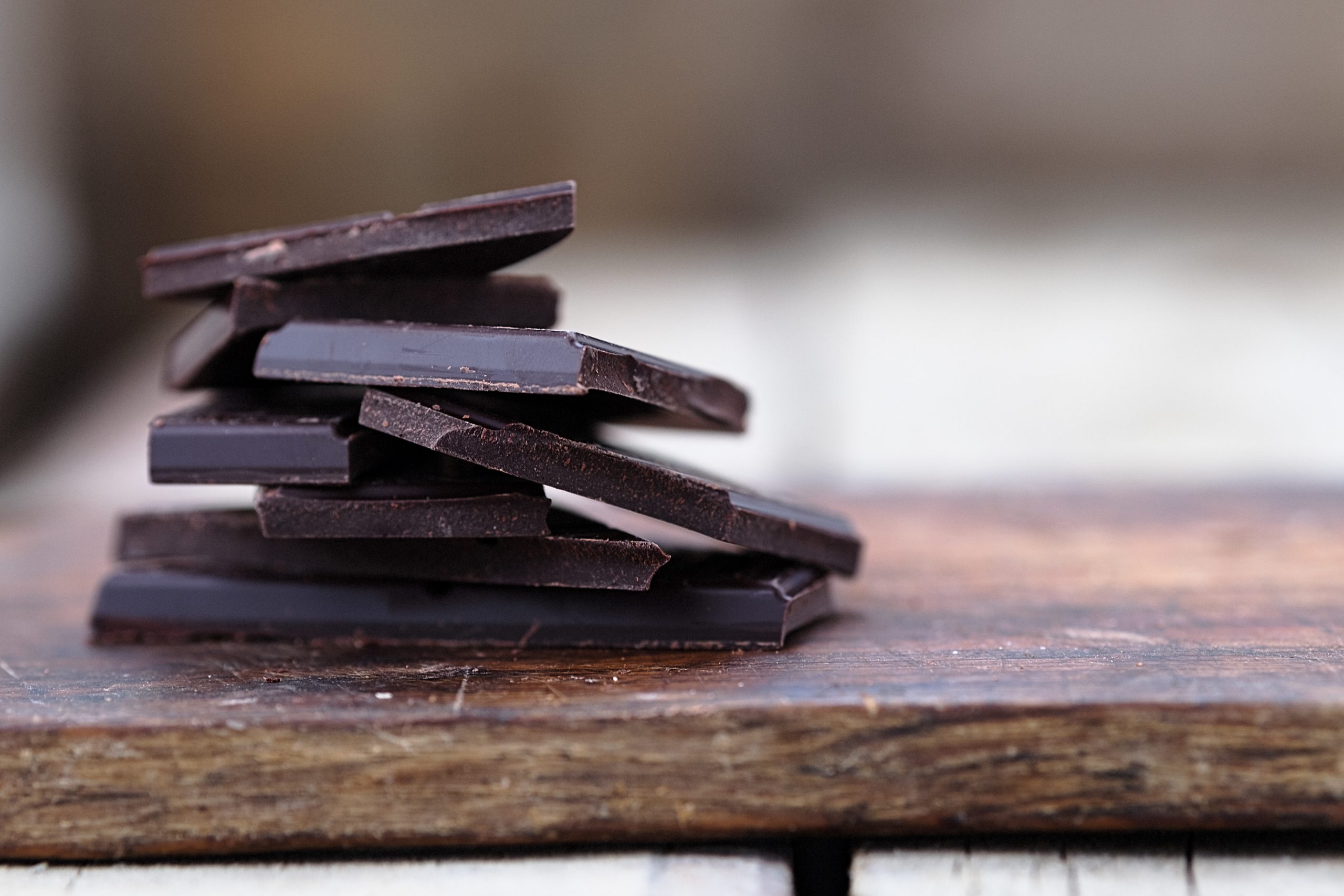 Instead of having sugary milk chocolate as a sweet treat, swap to lower carb dark chocolate with a higher cocoa percentage, such as 70% or more.
Looking for more inspiration? Try these other lower carb snack suggestions:
A snack-size portion of cheese
Cheese wrapped in a slice of ham
Boiled eggs
Low carb cheese straws
Mini pork or spinach and feta quiches
A handful of nuts or seeds
Half a sliced avocado
Looking for more snack ideas for the whole family? Then sign up to the Low Carb Program today for access to thousands of delicious recipes and food swap ideas!