Our festive favourite – mince pies
When you think of Christmas and food, what's the first thing that comes to mind? Mince pies! We share our low carb recipe which will be sure to get you in the Christmas spirit! As we enter the festive period, you might be searching for recipes and wondering what to cook or bake this year. But fear not, we've got you covered, with thousands of recipes on the program you can build a low carb Christmas dinner or bake your favourite festive treats.
Low Carb Mince Pies – just 4g a serving & makes 24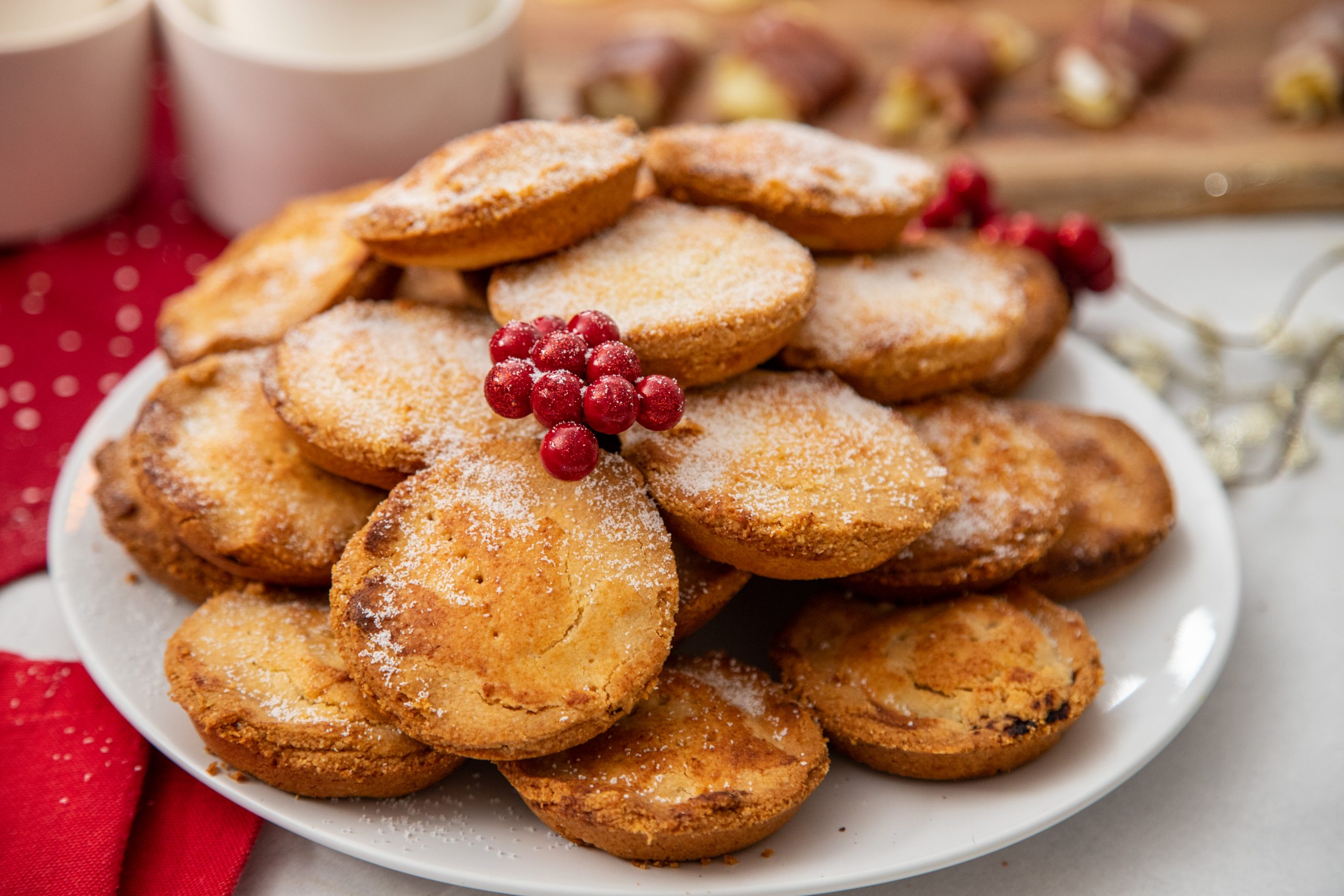 These are a great food-based gift to give to friends and family – although you might not want to share!
What you need:
For the pastry:
600g Ground Almonds
100g Coconut Flour
300g Butter
2-4 tbsp. Cold Water
2 tbsp. Whole Milk
For the mincemeat:
500g Mixed Frozen Berries
2 tsp. Ground Cinnamon
2 tsp. Ground Cloves
2 Star Anise
2 tsp. Vanilla Extract
1 tsp. Stevia
100g Flaked Almonds
Feeling inspired? Join Molly, one of our Behaviour Change Mentors, each week up until Christmas for a cookalong helping you to build your low carb Christmas dinner. Join today to access the full recipes. If that wasn't enough Antonia will be showcasing her favourite festive bakes in the run up until Christmas from gingerbread to yule log, there's something for everyone. Discover thousands of recipes when you join up to the Low Carb Program today!