World Diabetes Day: celebrating the success of our Low Carb Champions
November 14th is World Diabetes Day. A day when millions of people come together to raise awareness of diabetes through events, campaigns and activities.
So today, as part of the campaign we wanted to share the stories of some of our Low Carb Champions who have gained control over their type 2 diabetes and shown that it doesn't have to be a chronic, progressive disease.
Simon Dando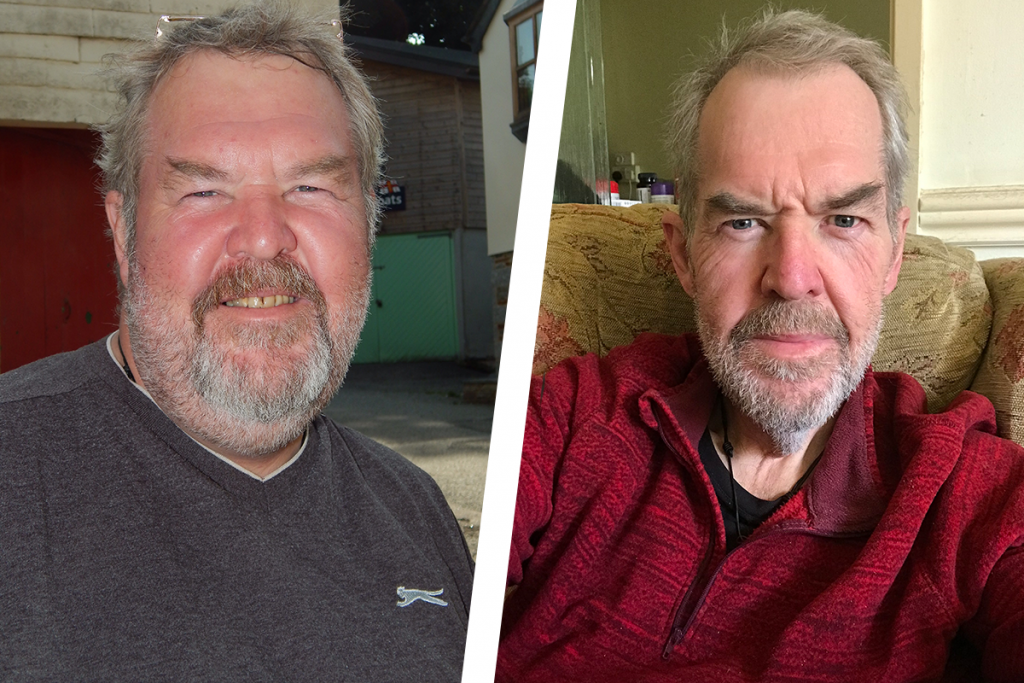 When Simon Dando was diagnosed with type 2 diabetes he realised that he needed to change his lifestyle. Receiving little dietary advice from his GP he instead decided to scour the internet and found that lots of people were achieving good results from going low carb.
"I discovered the Low Carb Program, it looked really helpful and the weekly videos made it easy to follow. I've managed to stick to it."
Simon started to track everything he ate and enjoyed low carb meals like Greek yoghurt and berries and steak and salad. In 6 months, his HbA1c had dropped from 82 mmol/mol (9.7%) to 23 (4.3%), meaning they were now well within the 'normal range.' He also achieved an incredible weight loss of 57kg (9st).
"My motivation is knowing that if I go back to my old lifestyle then I'd probably risk more health complications. I've got a daughter who's 17 and I want to stay around for a long time to see her grow up."
David Cooper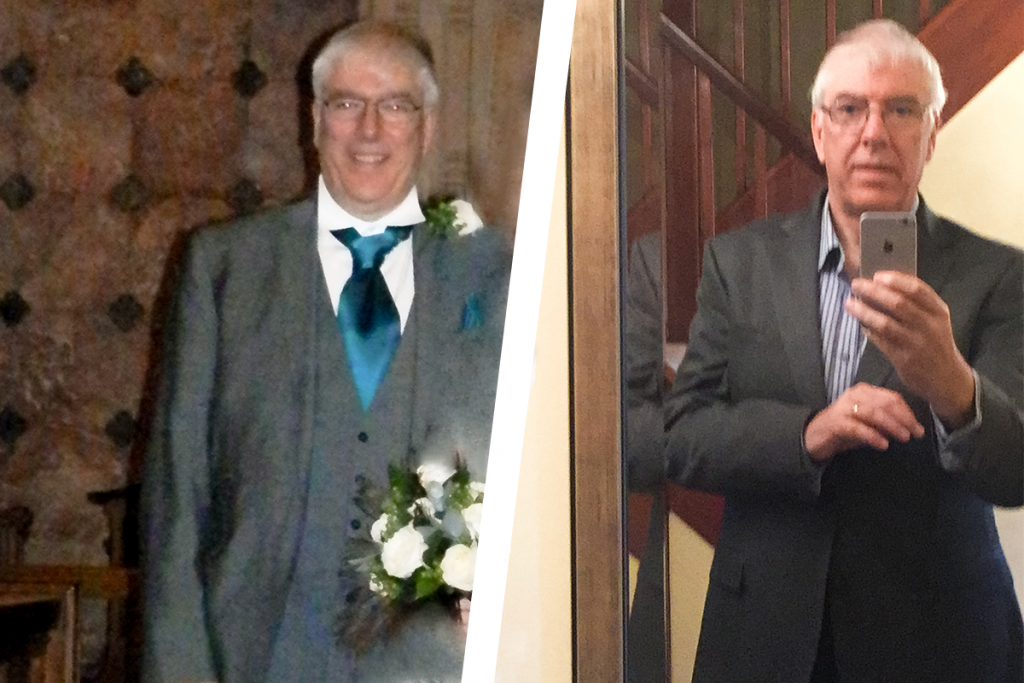 Last year David Cooper was rushed into hospital with suspected diabetic ketoacidosis. The shock left David determined to gain control over his blood sugar levels. After returning home, he took online and that's when he found the Diabetes.co.uk website and from there, the Low Carb Program.
"Changing to low carb felt appropriate and I saw the benefits of it. Before I used to enjoy bacon and sausage rolls – a bread roll with sausages for example, but then I saw how they spiked my blood sugars, so I didn't have them again".
David reduced his HbA1c from 90 mmol/mol (10.4%) to 31 (5%) and his average blood glucose reading is now 5.9 mmol/L. He also lost 22kg (3st 6 lbs) and came off both insulin and gliclazide.
"What motivates me is the fact I'm still alive. My dad had diabetes and was diagnosed the same age as me; he died 18 years ago. I didn't want the same to happen to me."
Maria Xireas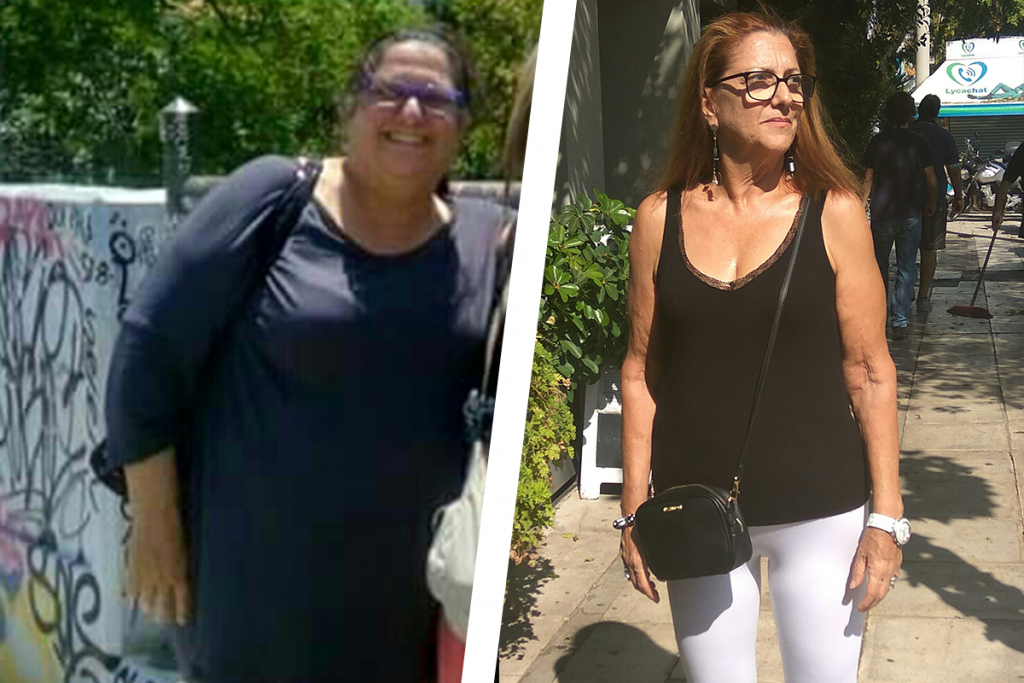 When Maria was diagnosed with type 2 diabetes in January 2017 her doctor insisted that she went on medication. Reluctant, she instead decided to manage her diabetes through diet and exercise and has seen some fantastic results following a very low carb, ketogenic diet.
"When I was first diagnosed my HbA1c was 92 mmol/mol (10.6%), that's now gone down to 34 mmol/mol (5.3%). I also weighed 110kg (17st 4 lbs) and now I'm 62kg (9st 11 lbs). My fasting blood glucose is between 4.2-4.7 mmol/L and after eating it's now 5 mmol/L."
Maria believes that whilst it may seem overwhelming to begin with, setting yourself small goals can make it feel more manageable and no longer being at risk of complications has motivated her to stick to it.
"Start with 2kg at a time, instead of going to the nearest bus stop get off at the next one. You need to want to do it."
Tom Orr
Tom was diagnosed with type 2 diabetes 10 years ago before moving to Cambodia. In Cambodia, he found that it was a lot cheaper to eat out and rarely cooked his own food. His weight soon crept up and he started to develop tingling in his feet. This is when Tom knew he needed to act.
"I found out about the Low Carb Program after doing my own research on what I should and shouldn't be eating. My decision was based on mostly on losing weight and improving my long-term health."
Tom moved to Thailand a year and a half ago and found the diet was very different to that in the UK, there was no bread or sugary convenience foods, so the temptation was taken away. Instead, Tom enjoyed fresh fish and vegetables.
"My HbA1c has dropped from 102 mmol/mol (11.5%) to a happy 39 mmol/mol (5.7%)."