"I feel my mental state is better and I'm confident that I can succeed"
When Danabhadri Fergusson was diagnosed with type 2 diabetes she was reluctant to go on medication. Looking for alternative ways to manage her blood sugar levels she came across the Low Carb Program and has seen some fantastic results.
We sat down with Danabhadri to hear more about her low carb journey.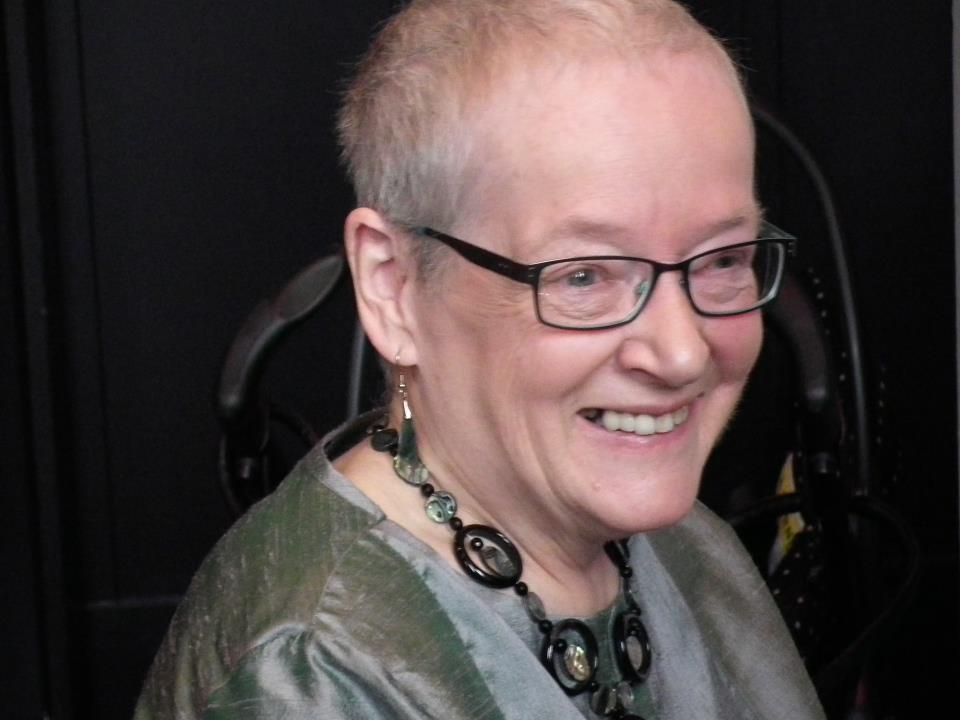 What made you decide to join the Low Carb Program?
In November last year I was diagnosed with type 2 diabetes. I didn't want to go on metformin, in the first few weeks I just cut out junk. I also started doing my own research and came across Michael Mosley, Jason Fung and Diabetes.co.uk which is where I found the Low Carb Program. Before I was diagnosed I was doing DIY on my house and was fuelling myself with shortbread and after eight's. Six weeks later I found out I was prediabetic.
What dietary advice had you been given previously?
When I was diagnosed they made an appointment for me to see a diabetic nurse a few weeks later but then it turns out she couldn't make the appointment. By the time I did see anyone I had already done my own research and found the Low Carb Program.
What results have you seen from using the Low Carb Program?
I've lost 22.7kg (3st 8 lbs) in total and now weight 61.7kg (9st 10 lbs) plus or minus but I've hit a plateau recently, so I've been trying intermittent fasting. Regarding my blood glucose, when I had my second son in 1982 (who weighed in at a whopping 11 lbs) I had a glucose tolerance test that concluded that whilst I did not have diabetes, my ability to deal with glucose was impaired. In 2014 by HbA1c was 37 mmol/mol (5.5%), that went up to 50 mmol/mol (6.7%) in 2017 and since going low carb it's reduced to 35 mmol/mol (5.4%). I feel my mental state is better and I'm confident that I can succeed.
Did you find it difficult to make the changes or experience any negative side effects?
Not really, I was motivated to change as I was aware of the complications I was at risk of. When you think of getting your feet amputated and then when you look at a chocolate bar it does put you off.
Did you make any lifestyle changes alongside the diet?
I have increased my exercise as well but I've got a dog so I've always exercised. I took up swimming after developing arthritis and that's been helpful for my joints, my doctor's keeping an eye on it.
What are some of your go-to low carb meals?
I'm a vegetarian. In the winter times in the evening I make something called 'stewp' which is a mixture between a soup and stew, that will have lots of vegetables in. I also use peasemeal which is   roasted ground split peas mixed with hot water, I use that to thicken sauces. I use a lot of butter and coconut oil too. For meals I enjoy veggie sausages with vegetables, ratatouille and chickpeas. I also like to flavour cauliflower rice with stock powder to give it some flavour.  I'm a Buddhist and when I go to the Buddhist retreat centre we eat very simple ingredients. I've even compiled a cookbook for them.  I don't eat breakfast and now only eat within a 6-hour time slot, between noon and 6pm and I fast from 6pm until the following noon.
What advice would you give to someone just starting the Low Carb Program?
Take it slowly, that's the way the Program works. I've also been auditing my own knowledge as I go along. Take it one step at a time. Cut out the big sugary foods to start with and then wheat. I did do Slimming World a long time ago, but I found my weight plateaued.  Then I found Covert Bailey's book Fit or Fat (in the 1980s) I cut out refined carbs and I kept the weight off for years. But when I was caring for my elderly parents and I'd developed Chronic Fatigue Syndrome my weight crept up because I didn't have the time or energy to cook proper food.
It did take time to adjust but I suggest moving gradually – I really didn't like my new food regime at first but my tastes slowly adjusted and now I love it and find the thought of the processed foods I used to eat quite distasteful.
Sign up to the Low Carb Program today and gain access to weekly virtual meet ups, support from Behaviour Change Mentors and members just like Danabhadri.