Join the 12 Week Challenge – 7th September
Don't miss out on the opportunity to kickstart your health with the 12 Week Challenge starting 7th September.
After the success of January's 12 Week Challenge, we thought it was time to launch something even bigger and better. As well as supporting you through the 12 weeks of the Low Carb Program, you will also be set 12 weeks of different challenges, to help you kick start your journey and achieve your health goals.
What to expect
You can expect your schedule to be busy with live cookalongs, tutorials, masterclasses, live Q&A's with your Behaviour Change Mentors, live exercise classes and so much more. Each week we will be joining one another for a live Sunday morning virtual meet up, hosted by Behaviour Change Mentor and Health Coach Molly.
Molly will be preparing you with everything you need to start the 12 Week Challenge, in the first meet up next Sunday 6thSeptember at 10am (set a reminder in your calendars).
Join Molly every Sunday at 10am for the 12 Week Challenge, where she will be setting your new challenge each week andproviding you with all the tools to succeed.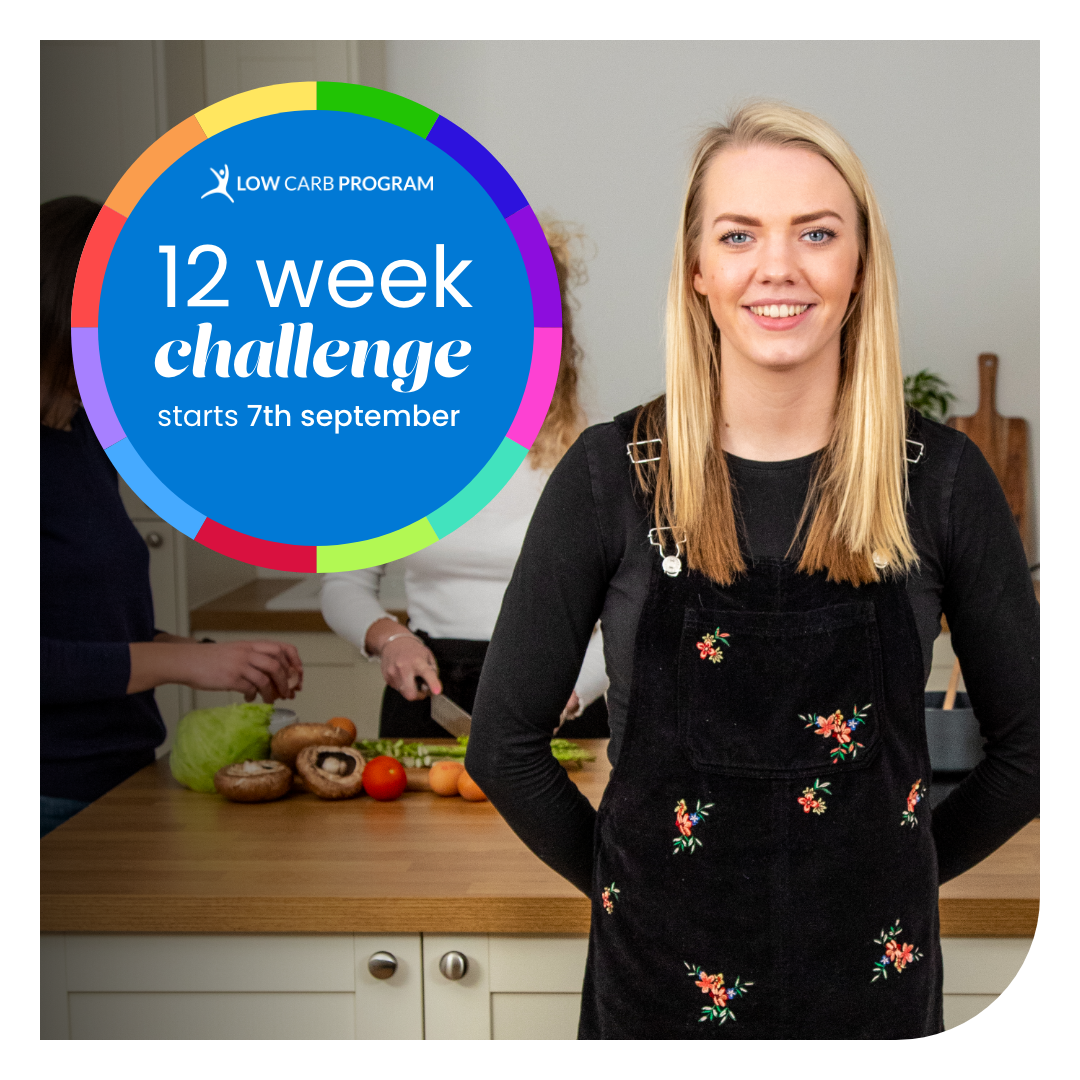 Who is it for?
Whether you are new to the Low Carb Program or you've been a member for while, you can join us in the 12 Week Challenge.
Not a member yet? Click here to sign up to the Low Carb Program today and get ready to make your pledge.