Retired nurse, rejects bariatric surgery and loses 6 stone on the Low Carb Program
Published on 23rd May, 2022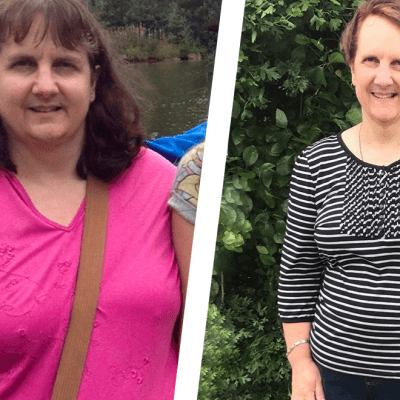 When she was diagnosed with type 2 diabetes Rachel Griffin was offered bariatric surgery to help her lose weight. Instead, she decided to change her diet and has lost an impressive 6 stone on the Low Carb Program, reducing her HbA1c from 70mmol/mol to 36mmol/mol.
Rachel recalled that the first GP she saw was just the GP that was free that day and he didn't really give her much advice. "In fact, I was actually offered bariatric surgery to help me lose weight. They also recommended a local weight loss group, but I wasn't interested so I decided I'd try and lose weight on my own."
Rachel said "I went to Google and found the Diabetes.co.uk website and joined the Forum. I saw everyone was talking about the low carb diet and then discovered there was the Low Carb Program."
"My son asked about low carb after seeing how successful it had been for me, and he's managed to lose a stone."