How to set up the perfect yoga space
Whether you are missing the ambiance of the studio or your home yoga practice is a new lockdown habit, creating a relaxing and calming environment is just as important as the physical aspects of yoga. We share our top tips on how to set up the perfect space, that will help you feel zen and find your inner yogi.
De-clutter
Less is more when it comes to a calming environment, so try to choose a space at home, which doesn't have much furniture or clutter around you. This will allow you to roll out your mat and really focus in on your practice. If you have lots of distractions around you this could cause your mind to wander and you might start thinking about all the things you need to do, such as the ironing, washing etc.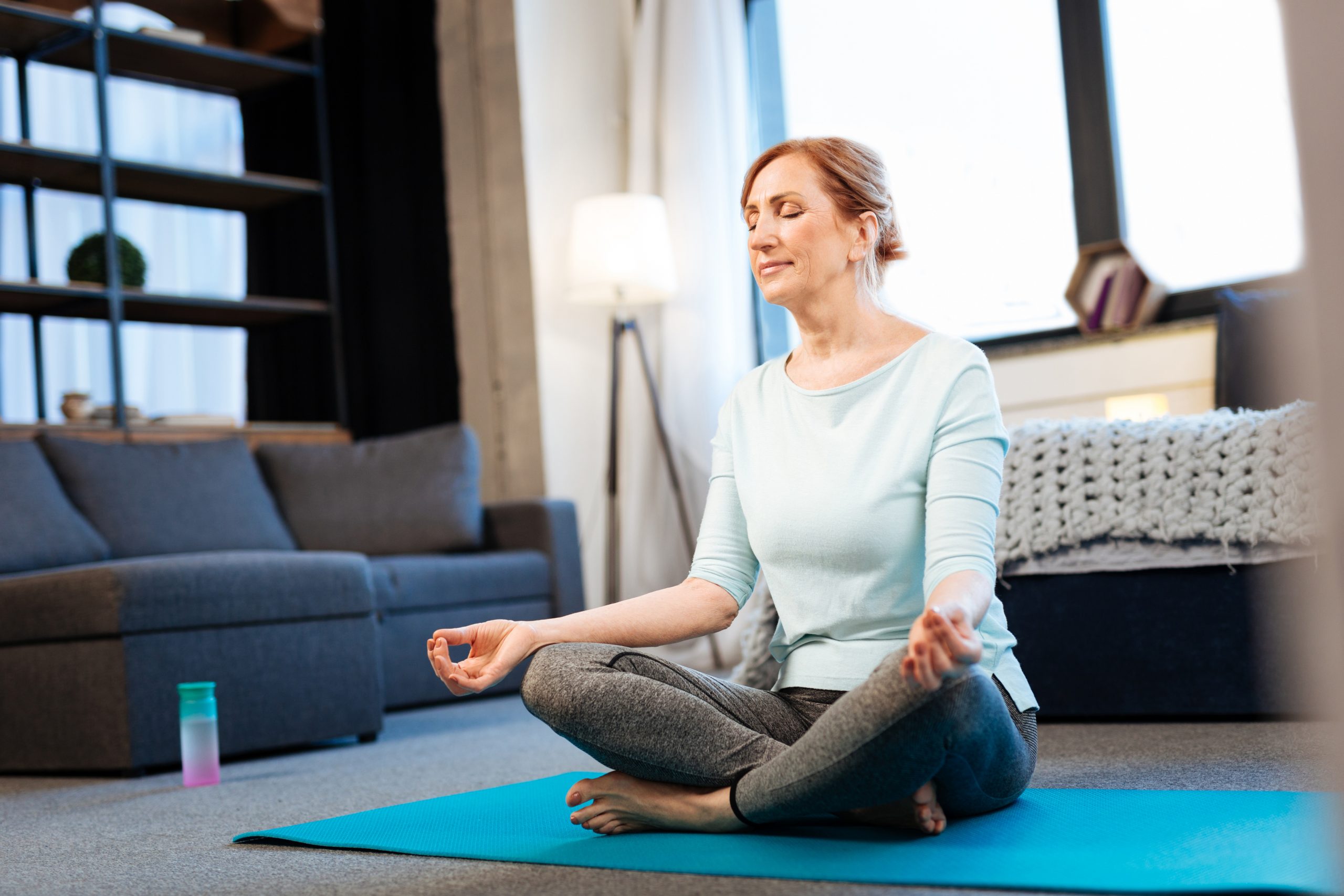 Set the mood
Whether you turn off the lights and use candle light or you are able to dim the lights enough so you can see what you are doing. If you have a bright light gazing at you, the likelihood is you might not be feeling too relaxed with the stark white light. If this isn't possible, try to avoid using the main lights and use a table lamb to try to reduce the amount of light present if you are practicing in the evening. If you are practicing in the morning you might appreciate the natural day light coming through.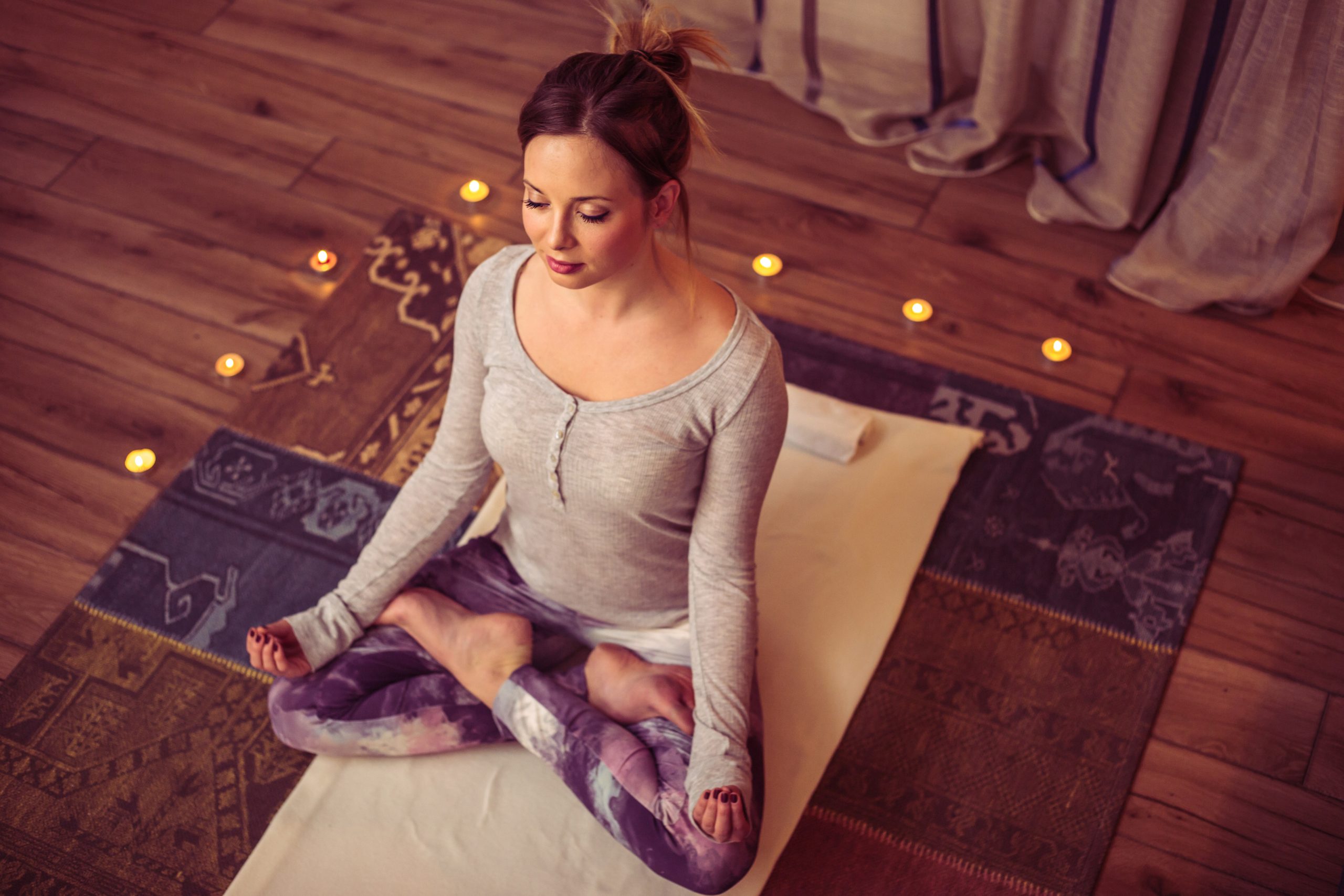 Create a calming scent
Lighting candles is a great way to not only add a calming influence but the smell from scented candles might also help to relax you into your practice. Associating a smell with yoga might help in creating your calming space. Burning incense is another idea on how you can create a calming scent for your yoga practice.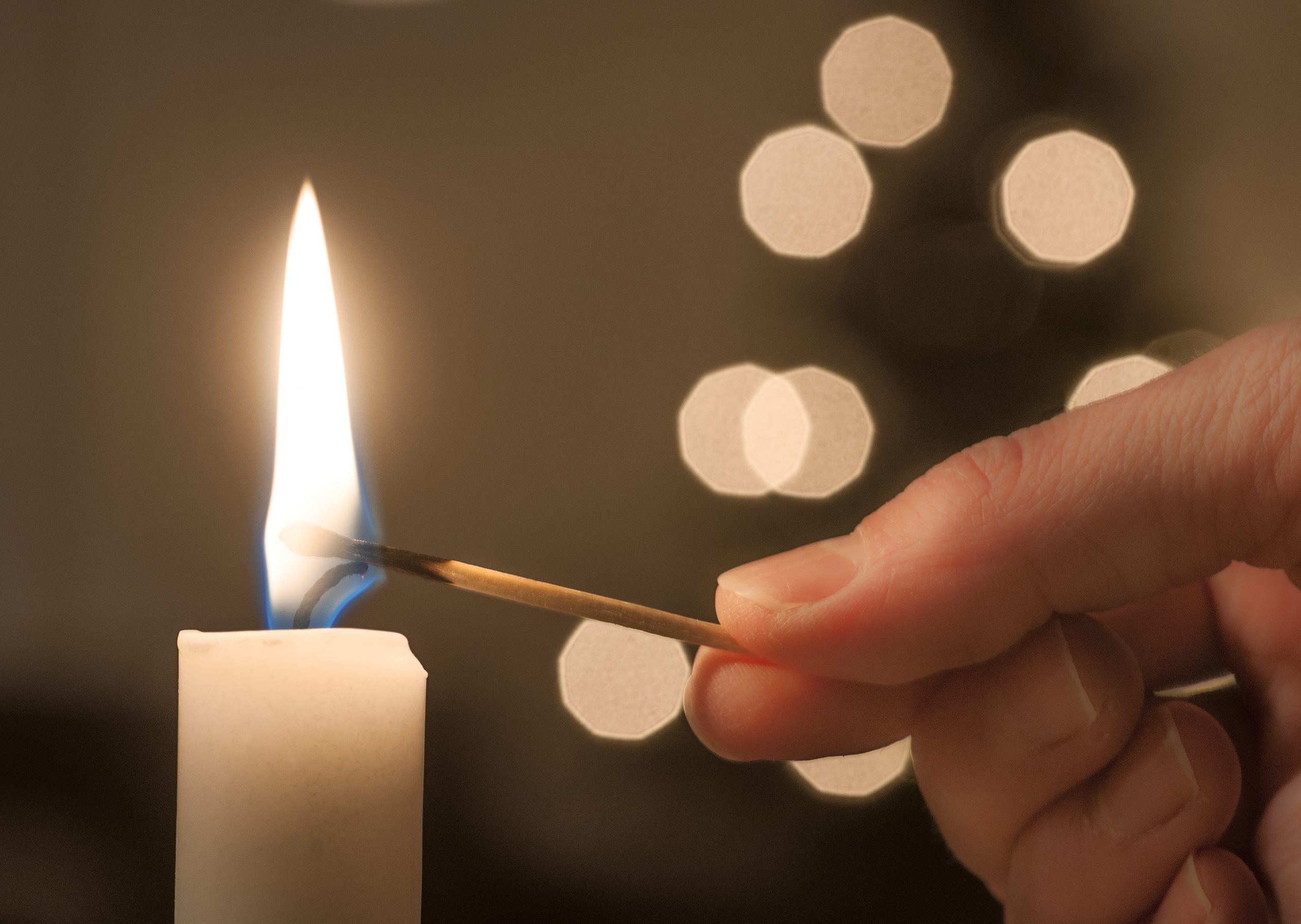 Add plants
Having succulents or plants in the room can not only help you to feel connected with nature but it can also help to bring the outdoors inside. Practising yoga outside can feel invigorating and having some plants in a minimalist room can help to create a calming and zen space. You could even open the window slightly to add some fresh air into the room, helping you to feel even more connected and uplifted.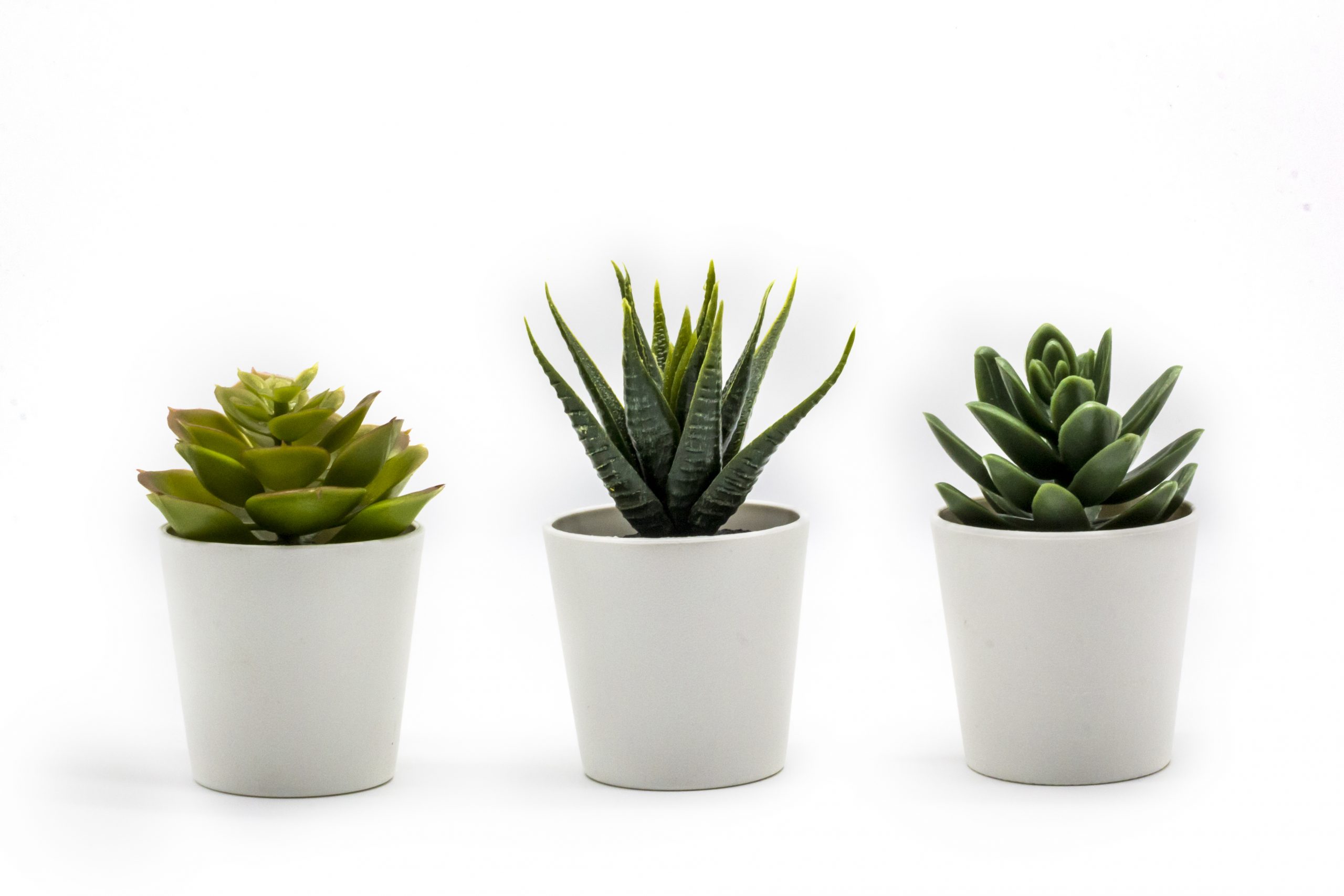 Music or sounds
Playing music alongside your yoga practice, can help to set the tone of your practice. Creating a Spotify playlist might be a good place to start or use a playlist that has already been created. Playing some music or sounds in the background such as the sounds of waves or nature noises can all help you to feel as relaxed as possible in your yoga space. But if you prefer silence, this can be equally as relaxing, allowing you to really tune into your body and how it is feeling on the mat as you move through your yoga practice.
These are just a few ideas to help you to create your zen yoga space. You might want to adjust your space depending on how you are feeling each time you come to your mat.
If you haven't already seen we have lots of online yoga videos to explore from the comfort of your own home, when you become a member of the Low Carb Program. We have everything from morning sun salutations to slow flows or hip opening sequences. There's something for everyone, whether you're a complete beginner or you've been practicing yoga for years.
What are you waiting for? Find your inner yogi and sign up to the Low Carb Program today! Don't miss the opportunity for 50% off annual membership when you join (offer ends 30th November).