Connie lost 54kg and put her type 2 diabetes into remission
Published on 9th Jun, 2022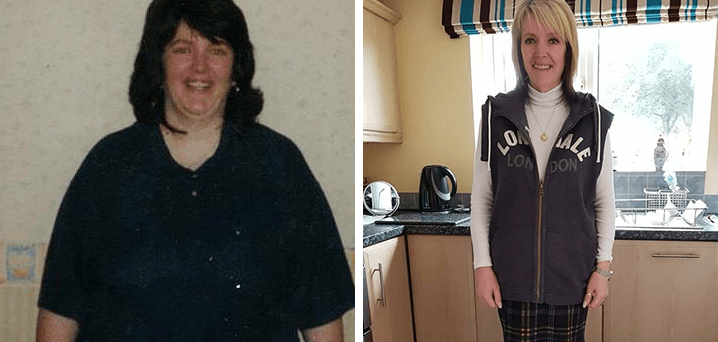 Connie was diagnosed with type 2 diabetes in 2013 and at the time weighed over 120kg (19st). She wore a UK size 24/26 and had a HbA1c of 65 mmol/mol (8.1%).
Connie had been overweight for a few years, experiencing sugar cravings and often waking up during the night to eat food. She also suffers from a condition called Hidradenitis Suppurativa (HS) which causes painful abscesses to form. During a treatment appointment she was asked by her doctor if she had been checked for diabetes. Not long after, a test revealed her blood sugars were within the diabetic range. She was placed on medication and given a blood glucose meter.
Shocked that someone like her could get to this point, fear kicked in and she decided to take hold of her life and kick the sugar habit for good. She first began by managing her portion sizes and then not long after, started the Low Carb Program.
Since adopting a low carb lifestyle, she began to see surprise, shock and smiles when she visited the surgery for her diabetes checks. Connie was 54kg (8st 7 lbs) lighter, on no medication and feeling like Superwoman. It took her 20 months to lose 51kg (8st) and the rest has been very gradual. She's gone from a UK size 20/22 to a 12/14 and her HbA1c is now 20 mmol/mol (4%).
"I like to think that I've saved our NHS thousands of pounds, in both tackling my weight on my own and no longer needing medication for the diabetes itself".
Discover how going low carb can benefit your health when you join the