"My mental health is much better - I'm happier than I have been in years"
Published on 9th Jun, 2022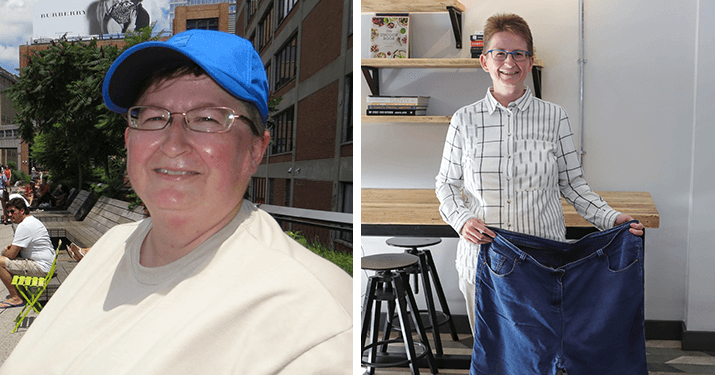 Yvonne Lane, 52 lives in South London and works as a fundraiser for a charity. She was diagnosed with type 2 diabetes in December 2016 with a HbA1c of 108 mmol/mol.
Yvonne decided to manage her condition through following a low carb diet which she discovered through the Diabetes.co.uk forum, where she also found out about the Low Carb Program. Since going low carb, Yvonne has reduced her carbs even further and now does intermittent fasting along with regular exercise.
Through making these changes, Yvonne has lost an incredible 7 dress sizes, going from 101.1kg (15st 12 lbs) to 57.9kg (9st 1 lbs). In addition, her hbA1c has reduced dramatically from 108 mmol/mol (12%) to 31 mmol/mol (5%), meaning it is now within normal levels.
"My mental health is also so much better I'm happier than I have been in years. I didn't realise how bad I'd been feeling until I felt better, I guess the ill health had just become normal."
You can watch our interview with Yvonne at Diabetes Digital Media's Low Carb meet up in 2018 where she further discusses her personal journey and shares some tips on managing type 2 diabetes with a low carb lifestyle.
Find out how low carb can benefit your health when you join the