Tom Orr reduced his HbA1c from 102 mmol/mol to 39 mmol/mol
Published on 26th May, 2022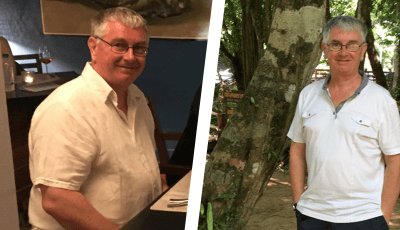 10 years ago, Tom Orr was told over the phone that he had type 2 diabetes. He received conflicting dietary advice, having read online that he needed to cut out foods such as pasta and rice but then being told by his diabetic nurse that he should include these foods as part of a healthy diet.
Not long afterwards, he retired to Cambodia and found that eating out was cheaper than cooking his own meals. Over the years, his weight crept up to 95kg (15st) and he also started to develop tingling in his feet.
Through joining the Low Carb Program and adopting a low carb lifestyle, Tom has lost a total of 20kg (3st 1lb) and has reduced his HbA1c from 102 mmol/mol (11.5%) to 39 mmol/mol (5.7%). Tom now lives with his wife in Thailand and loves to take advantage of the fresh fish and local produce to cook his own low carb meals.