What is a low carb diet?
Published on 8th Jun, 2022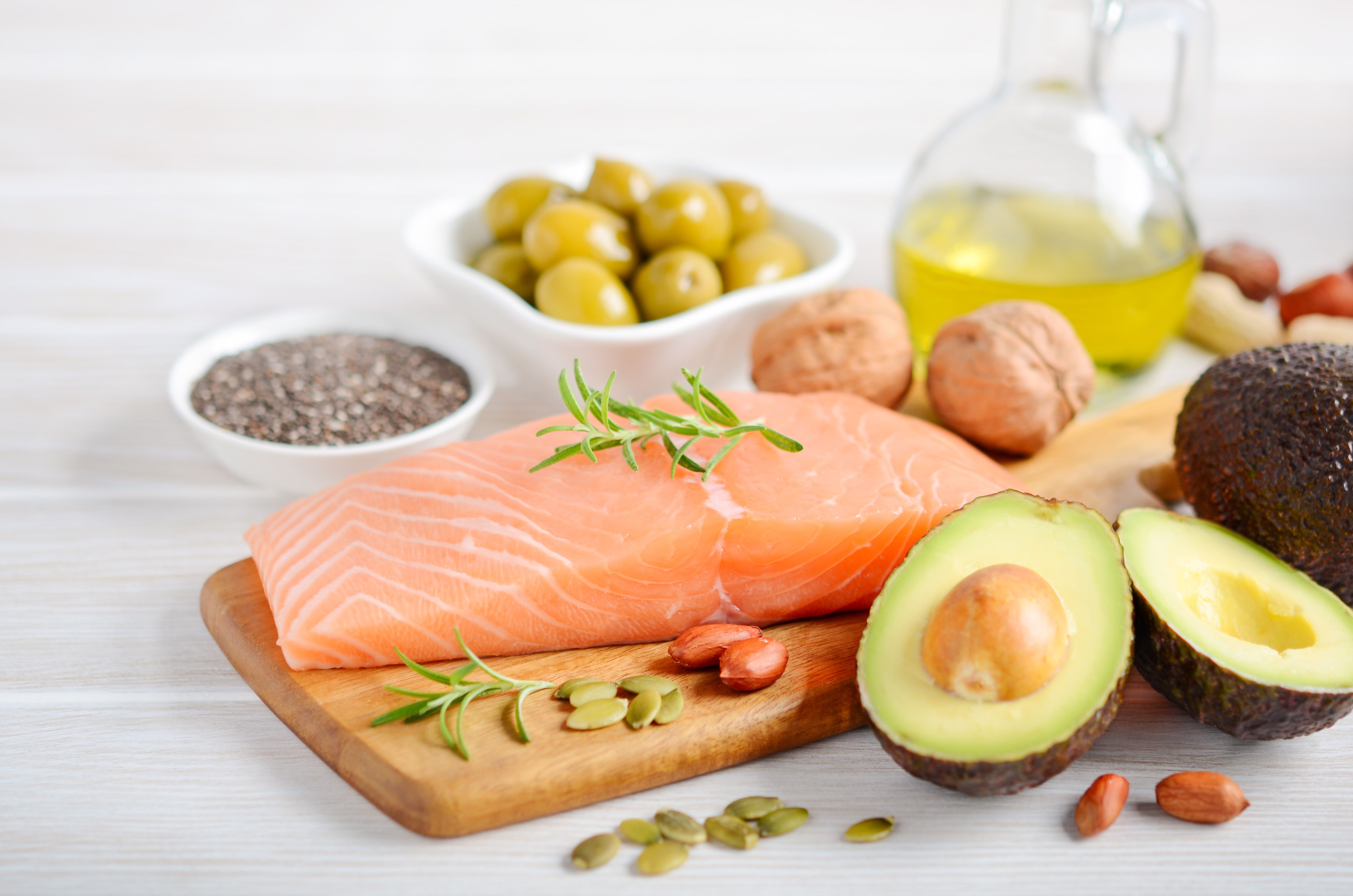 It's well known that reducing your carb intake can have many benefits for your health such as weight loss, blood glucose regulation and type 2 diabetes remission.However, reducing the intake of a whole macronutrient may lead some people to think that a 'low carb' diet automatically means not eating any carbs at all, which isn't true.
In this article we'll be looking at why low carb doesn't mean no carb and show how even starchier foods can be enjoyed in moderation on a low carb lifestyle.
A low carb diet involves eating less than 130g of carbs per day. For someone new to the Low Carb Program, we suggest 130g as a starting point and then adjusting that amount to suit your individual goals. Some people choose to lower their carb intake after a while, to fewer than 50g per day, which is also known as a very low carb, ketogenic diet. Reducing your carbs to this amount triggers the production of ketones, which are known to have a number of health benefits.
So, as you can see from this definition of low carb, it does not mean cutting all carbs out completely. Even on a ketogenic diet, you're still consuming a small amount of carbs approximately 30-5og of carbohydrates.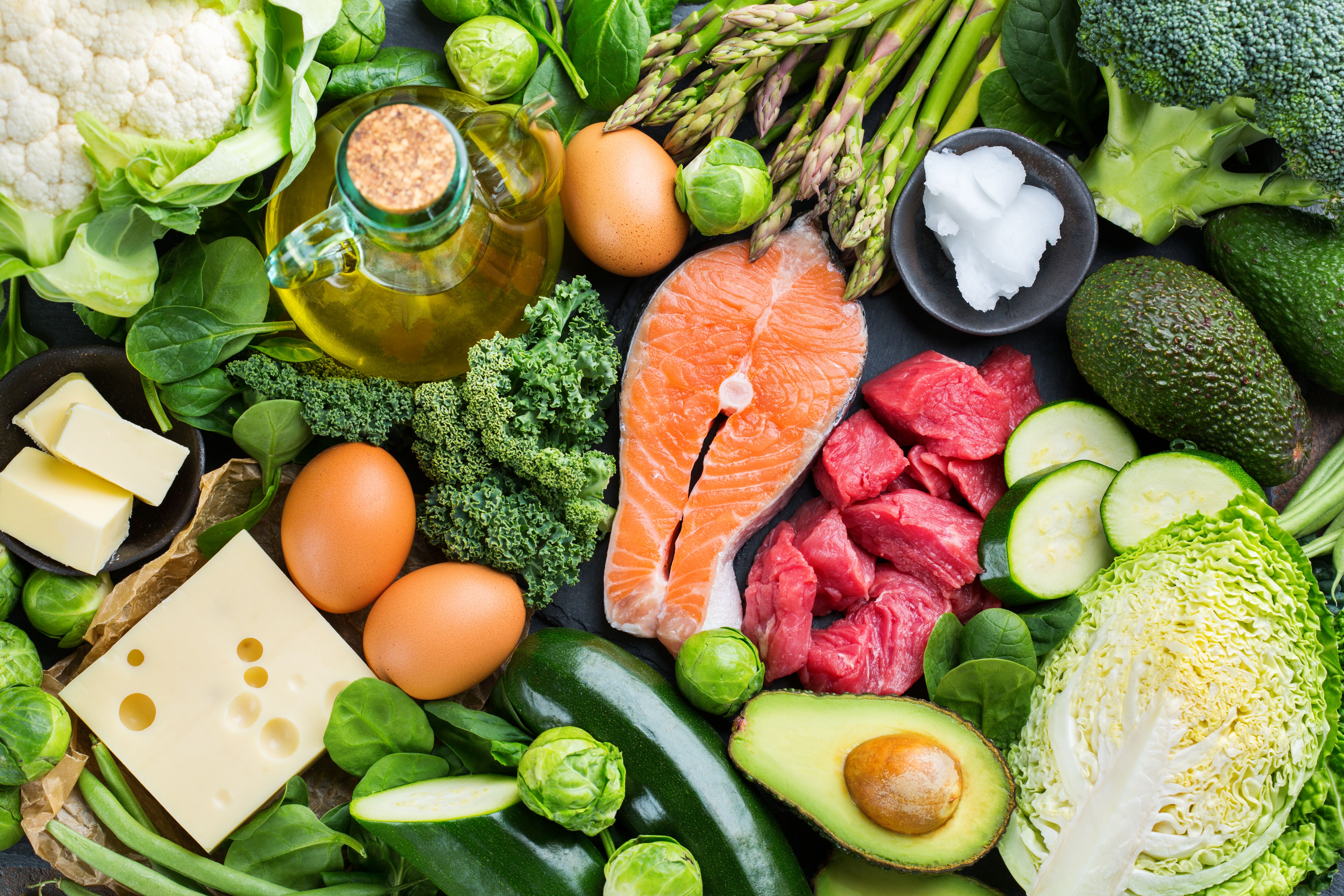 What can you eat on low carb?
The focus of a low carb diet is to replace processed foods and refined carbs such as bread and pasta with unprocessed, real foods. However, this doesn't necessarily mean not eating carbs at all. Indeed, there are other sources of carbs other than foods such as bread and pasta which can be eaten in moderation on a low carb lifestyle. Pulses and legumes for example are classed as 'starchier' foods as they contain a higher carb content than non-starchy vegetables, but in comparison to bread or pasta, are less likely to spike blood sugars.
It's suggested that when following a low carb lifestyle these types of foods fill a quarter of your plate (when referring to the plate method), with another quarter for fat and protein and the remainder non-starchy vegetables.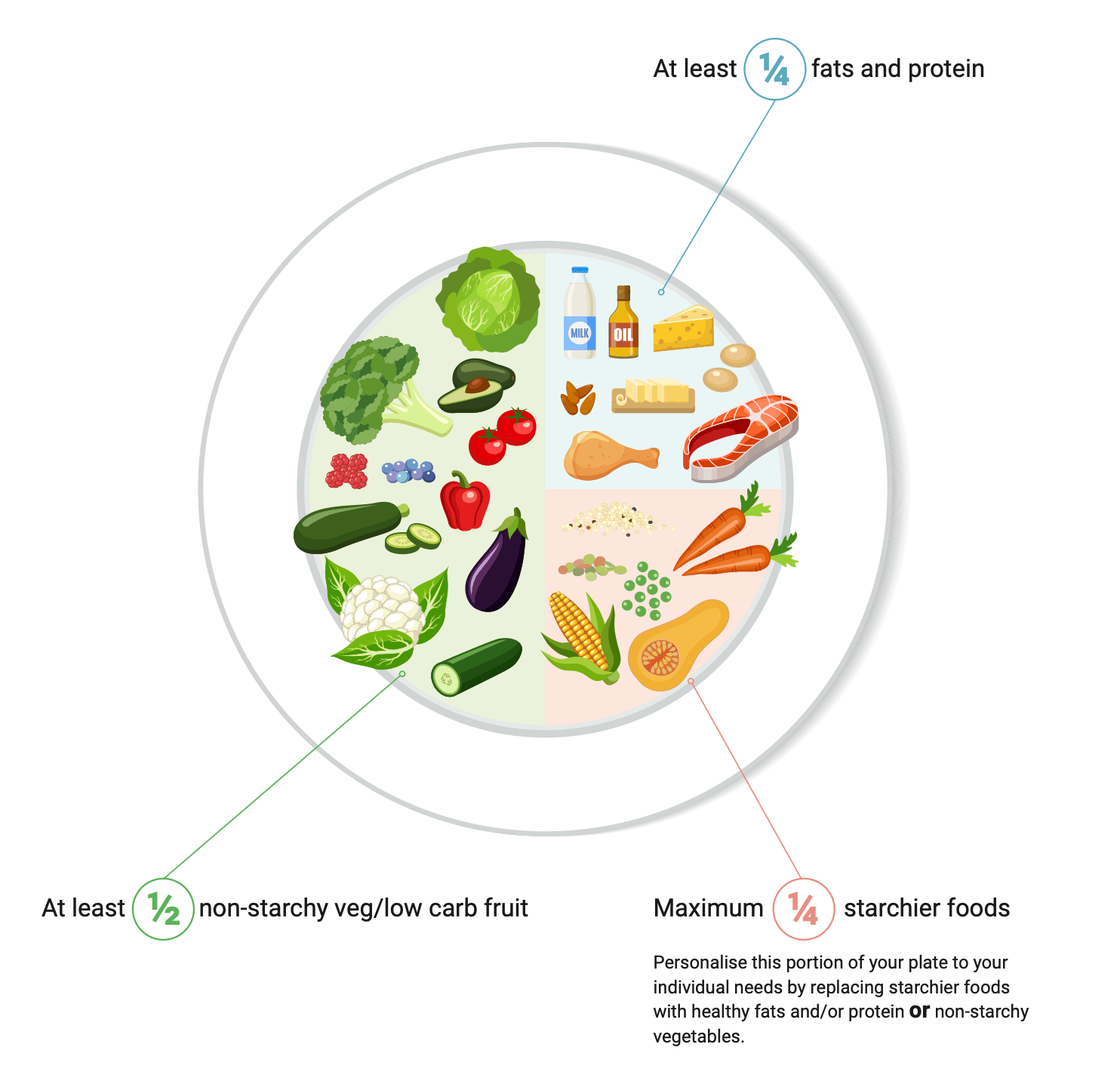 Even when following a very low carb, ketogenic diet, where starchier foods are restricted even further, the carb content of the non-starchy vegetables can contribute to the overall carb content of the meal. For example, broccoli is a lower carb vegetable but still contains 3.2g of carbs per 100g.
There's a misconception that eating a low carb diet is the same as eating a no carb diet, but this isn't true. While the target for carb intake can vary from person to person depending on individual goals, starchier foods such as pulses and legumes can be enjoyed in moderation on a low carb lifestyle, plus even non-starchier vegetables can contribute to the overall carb content. Like we mentioned the plate method can be a useful resource to help build up your plate and thinking about which part of the plate contains carbohydrates, which part contains fats and protein and which part contains the vegetables.
Want to get on board and kick-start your low carb journey? Sign up and join the Low Carb Program today.