What is the Low Carb Program?
Published on 30th May, 2022

The Low Carb Program is a digital health care platform, providing exciting features to help support individuals in achieving their goals. It provides structured education, resources, live meet ups and classes, 1-1 health coaching and many other useful features to support positive behaviour change. In this article we will take you through the many features of the Program and explain how it could help you in changing your behaviour and reaching your goals.
The Program is centred around personalised structured education, delivered in a way that helps you to make small and sustainable changes to your lifestyle. All modules are created to support your learning, unlocking on a weekly basis to help you understand what food is made up of, how foods work within your body and what foods can help you to feel your very best. Modules include weekly videos, quizzes, action points and useful downloadable resources, catering to all styles of learning.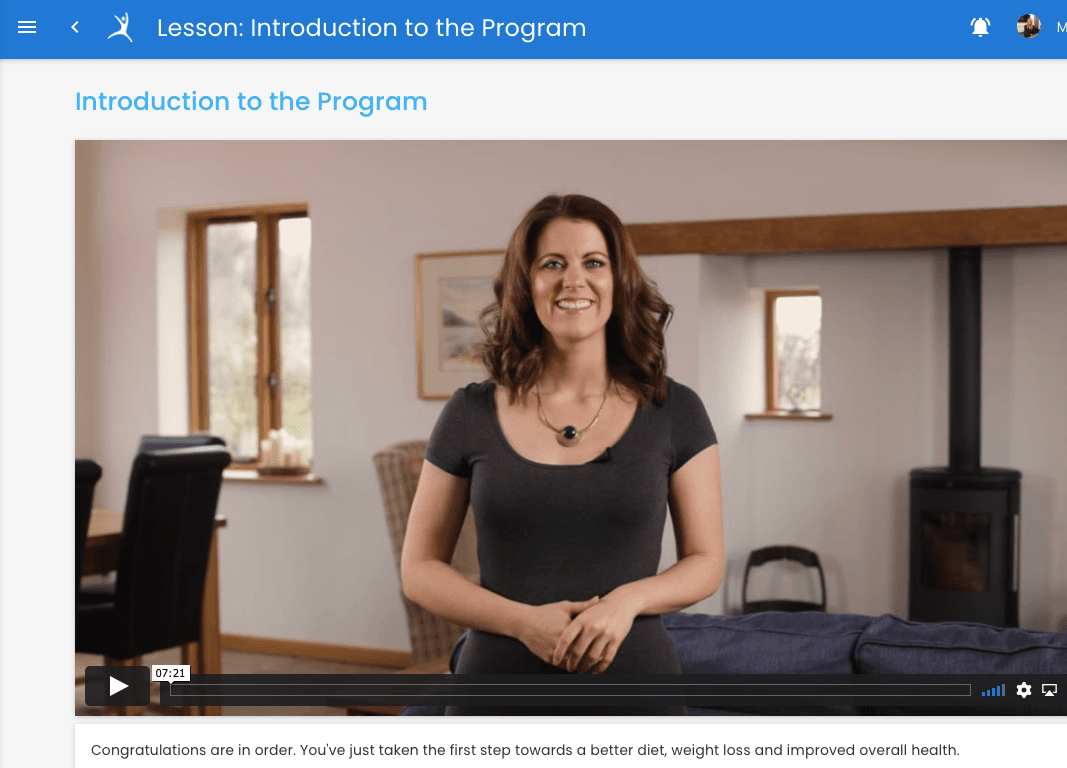 Throughout the week you have the opportunity to attend a whole host of different virtual meet ups with your mentors. The meet ups offer an excellent opportunity to meet the community and your health coaches, ask any questions you have and gain support from like-minded people on similar journeys. Our Wednesday evening meet up is aimed specifically at new members, where you can come along and say hello. Each week your mentor will cover a different topic surrounding the low carb diet and how to get started, with the opportunity to ask questions, share experiences and tips, and stay connected. For those looking for accountability, there is the chance to join a virtual meet up where you can check in with your mentor and set weekly goals.
Outside of the meet ups, you can access unlimited support from the health coaches and Community through the Program's private discussion forum. Simply post any questions, comments or stories you have on the discussion and our health coaches, as well as other members, can answer these questions for you.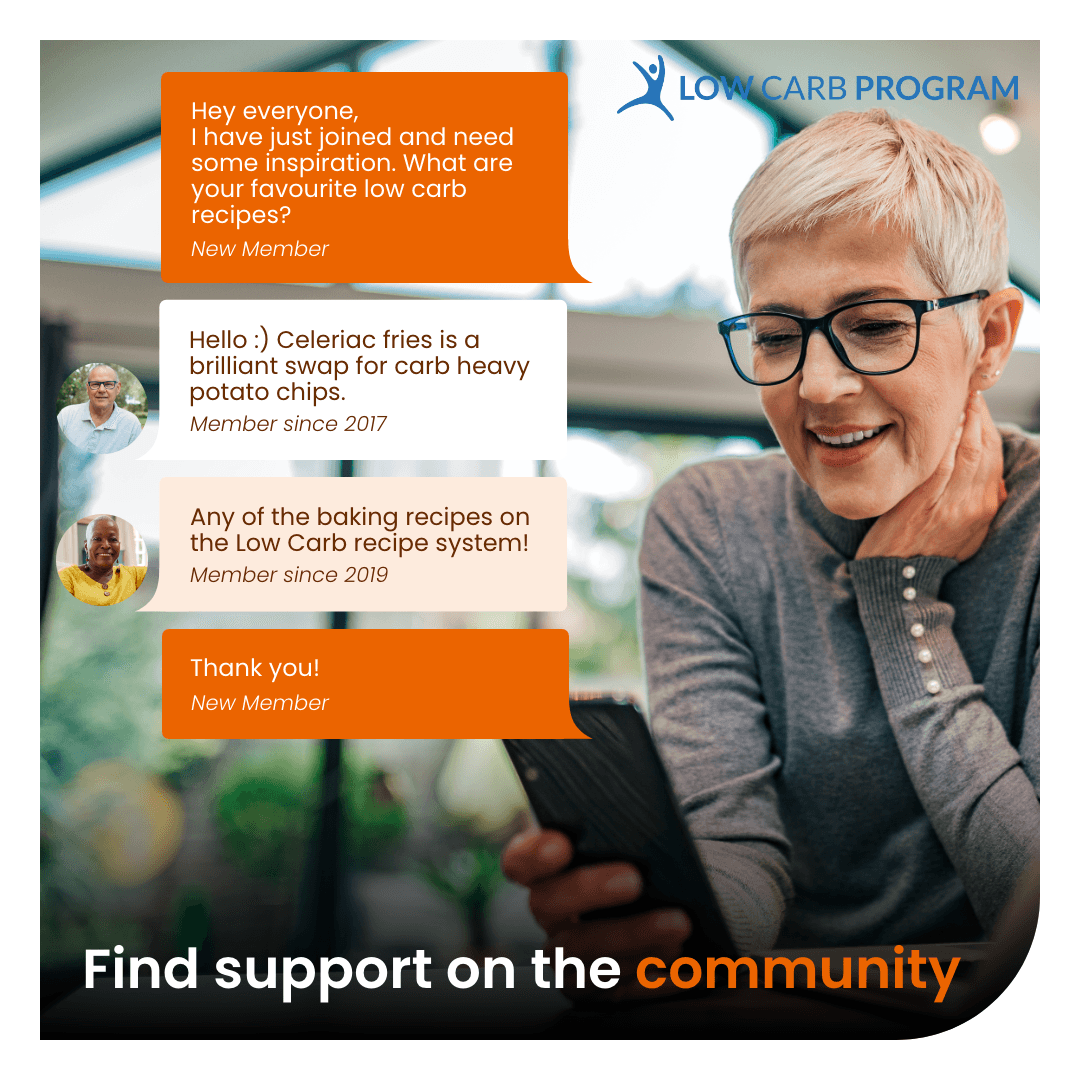 Do you want to join an exercise class from the comfort of your own home? Then look no further. Every week our in-house personal trainers and yoga instructors upload new exercise classes. We even cater to those with limited mobility, by offering chair-based workouts and yoga flows. The library of classes includes everything from yoga, to pilates, HIIT and mobility workouts, all ranging from beginner level to more advanced, so there is something for everyone.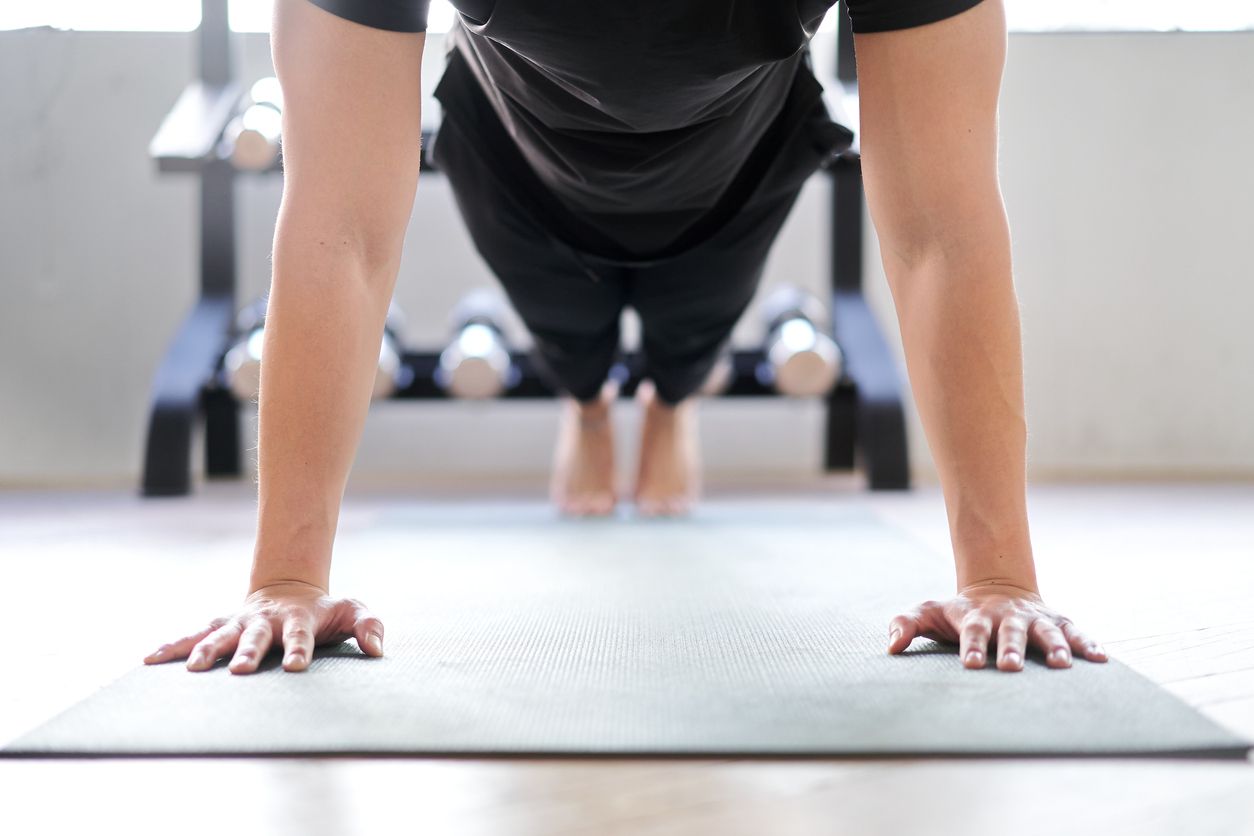 Throughout the year we run a range of challenges to bring the Community together and keep everyone motivated. You can take part in everything from 12-week challenges, Bootcamps and month-long walking challenges. We can't wait for our next one!
As well as focusing on nutrition and exercise education, the Program also incorporates overall wellbeing into the app. There are modules on sleep, stress and mindfulness, as well as meditation and mindfulness classes and a range of informative articles on different aspects of your health and wellbeing.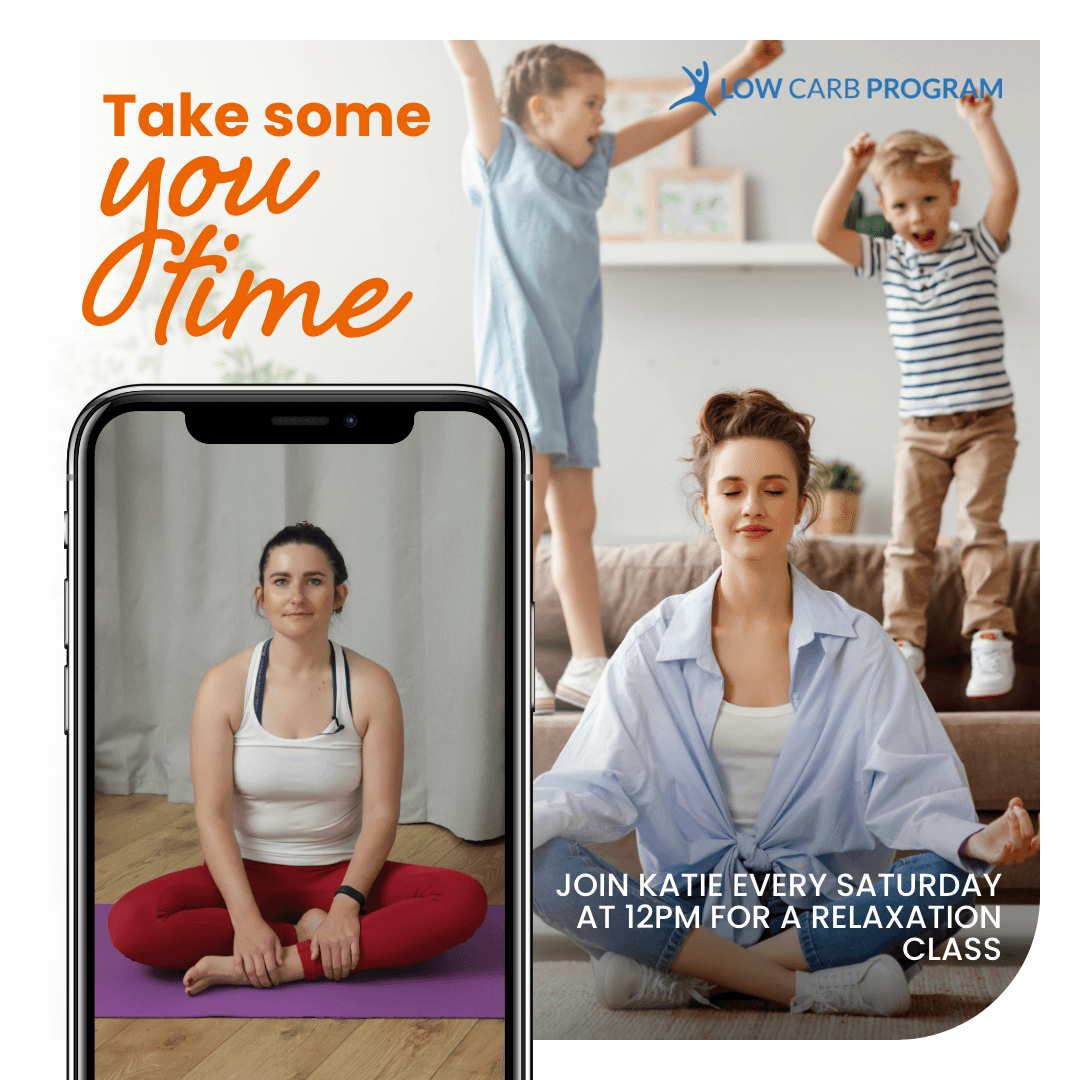 On the Program we have an extensive recipe library with over 1000 low carb recipes. These are varied to suit different cuisines, dietary preferences, allergies and occasions. The advanced search engine lets you select a range of different categories to help find what you are looking for. Along with the recipes, we also run step-by-step cookalongs every week so you can watch exactly how to make these meals and gain confidence in the kitchen.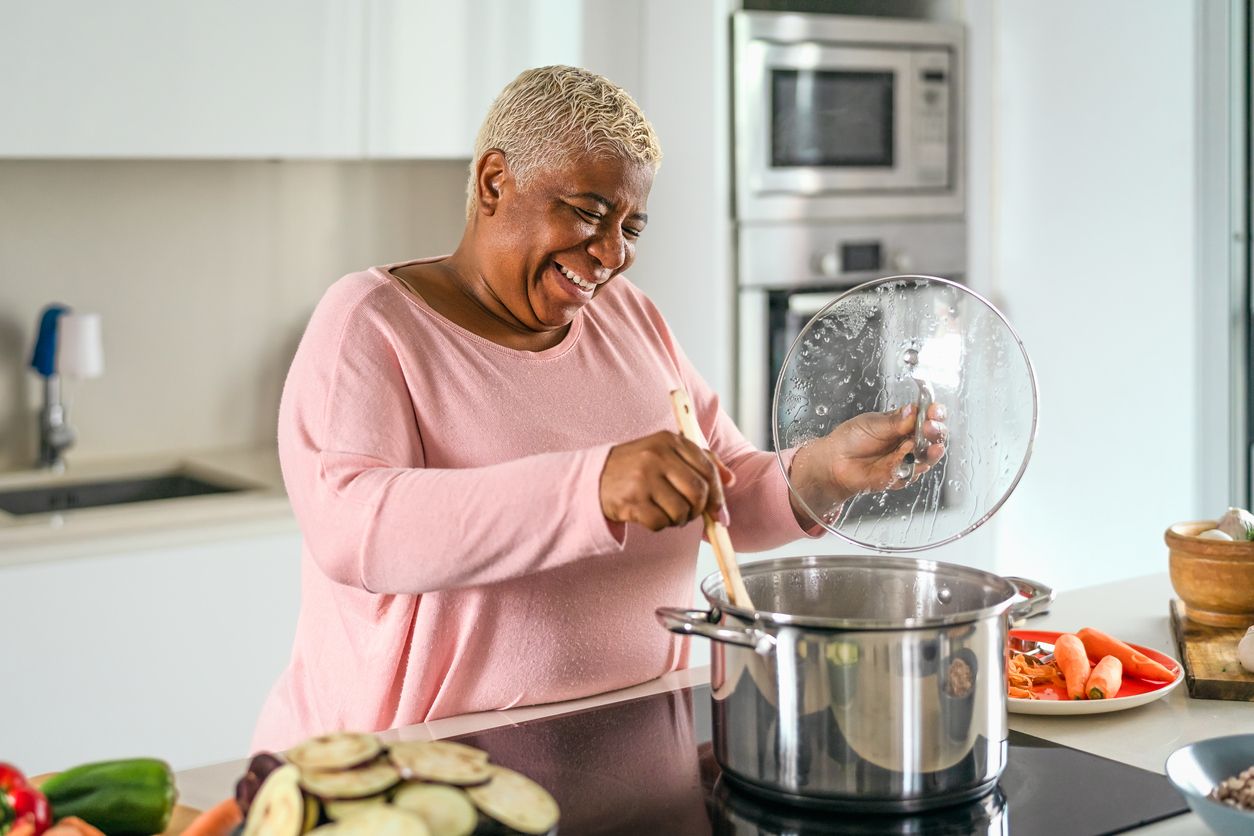 You can track many aspects of your health through the Program such as weight, activity, sleep, mood, blood glucose, medications and more. Tracking these health markers can help you to visualise your progress, provide motivation and focus on how you are improving your health as a whole.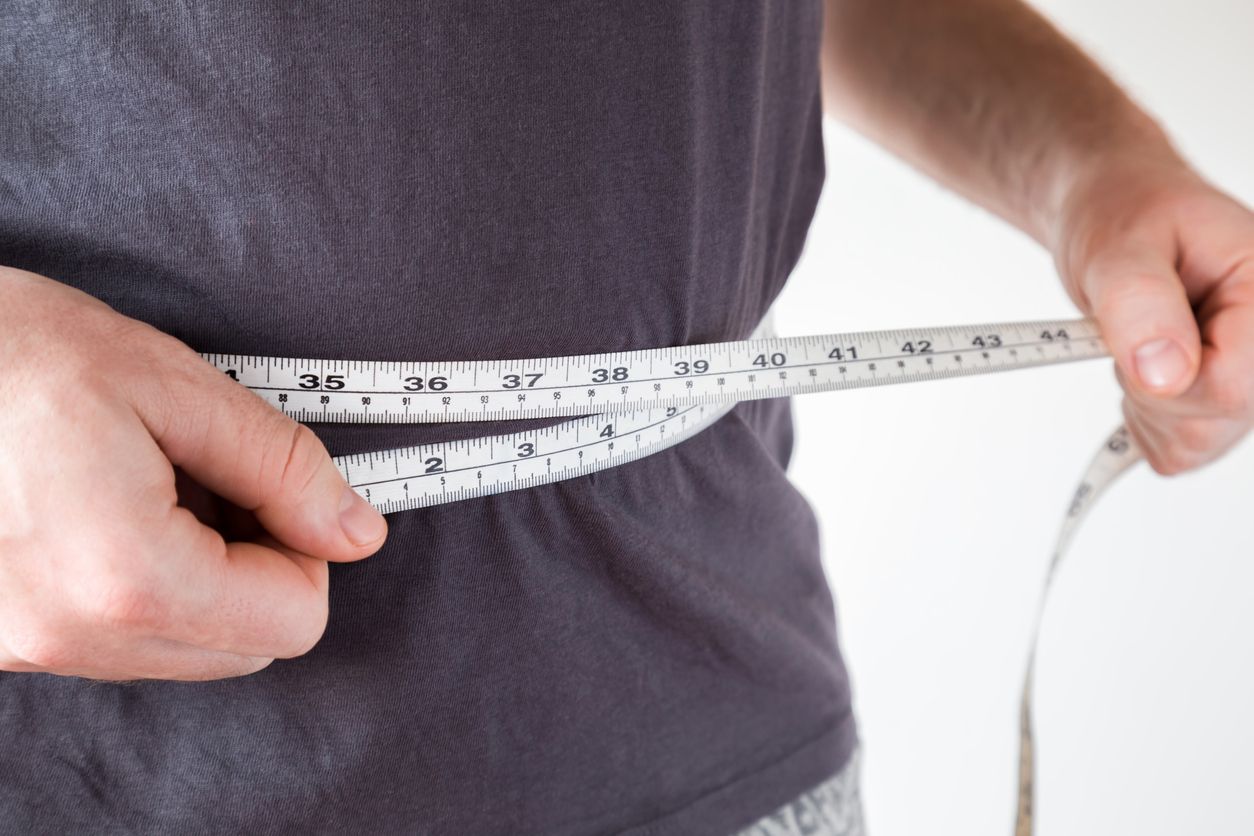 The food diary is incorporated into the app to help you understand what you're eating, set daily targets and gain knowledge on what foods are either helping or hindering your progress. You can search the extensive food database, use the in-app barcode scanner and add any of the recipes directly from the recipe library, straight into your food diary.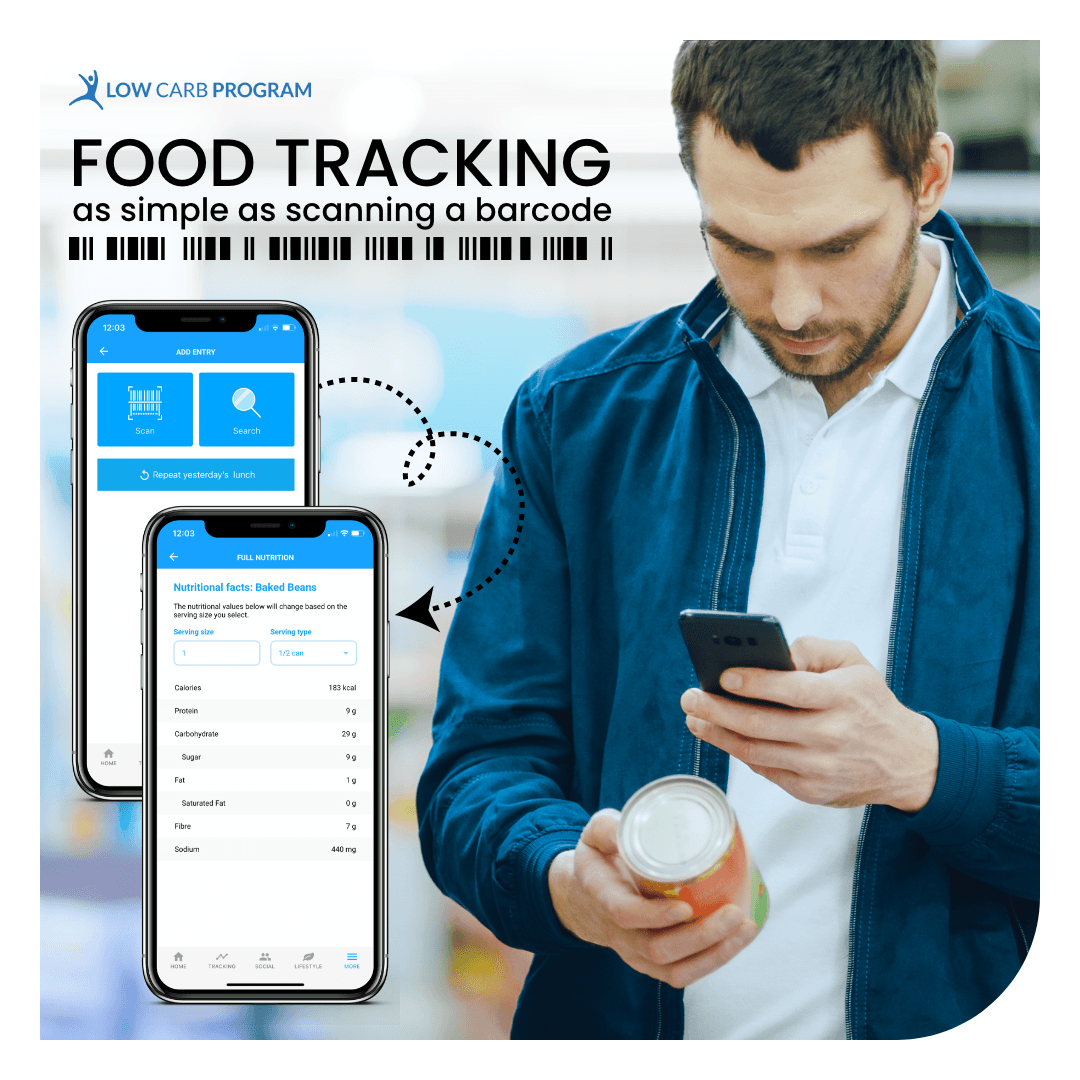 We have new Lifestyle articles published every single day. These can range from recipe ideas to informative articles on the latest research, masterclasses with our health coaches, Q&A's and much much more.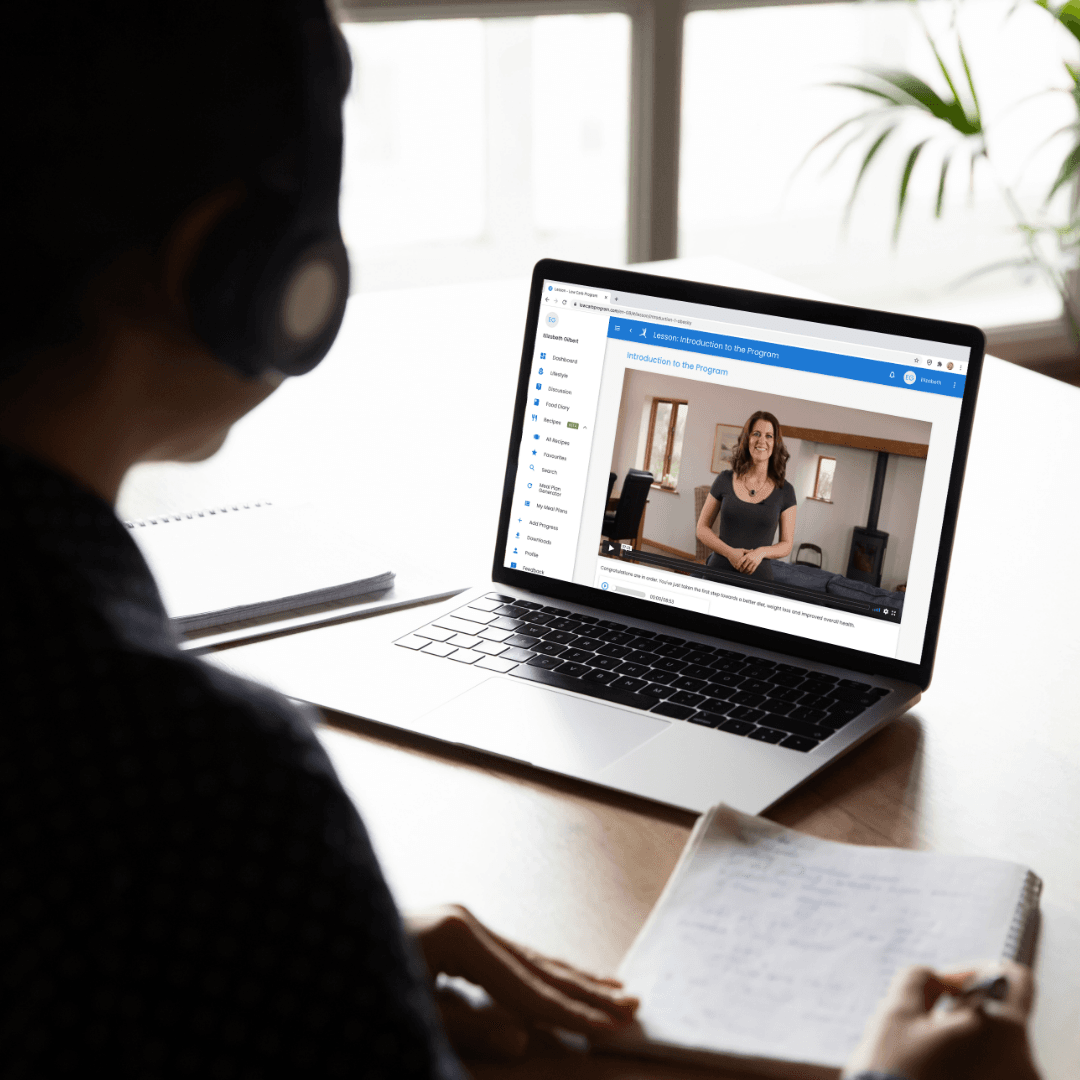 Interested in getting some 1-1 support from a Health Coach? You can purchase individual or bundle sessions with our team of Health Coaches, who will help you in refining your approach, to meet your personal goals. You can expect to come away from these sessions feeling motivated, focused and in control of your own health journey.