Your low carb lunch swaps
Published on 23rd May, 2022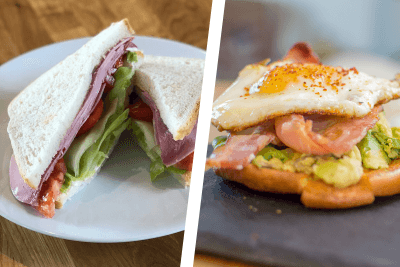 When first transitioning to a low carb lifestyle, lunchtime can seem like a sorrow affair. Getting rid of bread, wraps, and buns may sound like some obscure form of torture, but it doesn't have to be. The Low Carb Program has a variety of ingenious low carb workarounds for all of your favourite lunches.
A regular ham sandwich consisting of two pieces of bread, 5g of margarine, some lettuce and a few tomatoes can contain upwards of 29g of carbs.
Discover recipes, food swaps and weekly personalised meal plans when you sign up for the Low Carb Program.