Summer sides
Not sure what sides to pair with your delicious main meal? Look no further. Here are some easy, low carb side dish ideas to help create an impressively delicious meal with lots of flavours and make sure it caters for even the pickiest of guests.
Coleslaw
An easy favourite side dish made the low carb way.
Prep time: 20 mins
Serves 6
Ingredients
1 Small Red Cabbage
1 Large Onion
2 Medium Carrots
6 tbsp Mayonnaise
Juice of ½ Lemon
½ tsp English Mustard Powder
Salt & Pepper, to taste
Preparation Method
1. Start by preparing the vegetables. Finely shred the cabbage and onion then grate the carrots.
2. Add the cabbage, onion and carrots to a large bowl, along with the mayonnaise, lemon juice and mustard powder.
3. Season to taste with salt and pepper, then mix well before serving.
Nutritional Information per serving
Calories 192 kcal |Carbohydrates 8g |Total Fat 17g |Protein 2g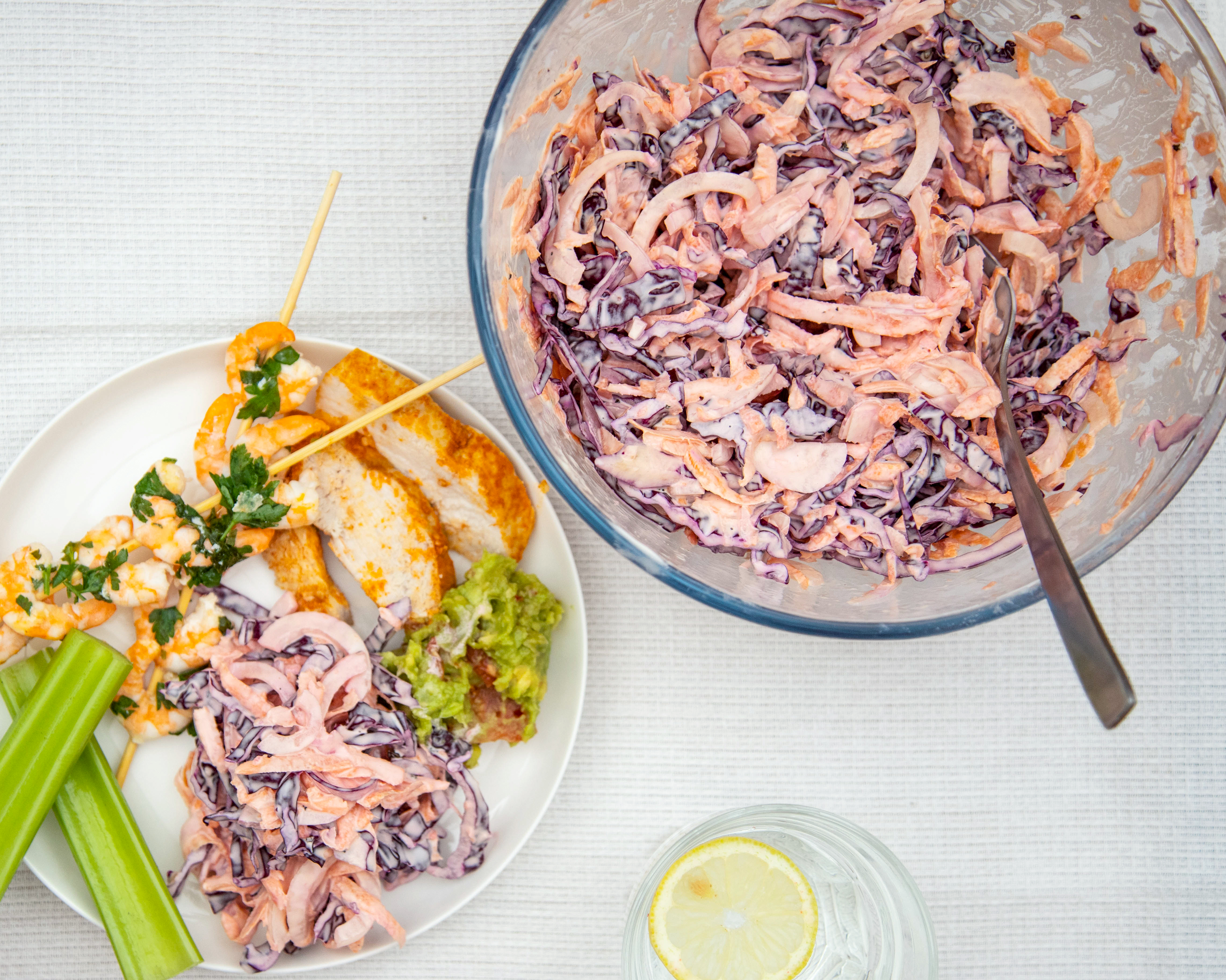 Roasted Stuffed Onions & Asparagus
If your meal doesn't include many vegetables, why not add a side dish serving? These tasty roast vegetables are perfect.
Prep time: 15 mins
Cook time: 75 mins
Serves 6
Ingredients
4 Medium Red Onions
1 tbsp Olive Oil
125g Goat's Cheese
150g Cauliflower
6 Sundried Tomatoes
2 tbsp Fresh Thyme
1 Handful of Parsley
30g Walnuts
Salt & Pepper, to taste
300g Asparagus
Preparation method
Preheat oven to 180°C/160°C fan (350°F/320°F fan). Peel the onions and cut them in half across the middle. Use a teaspoon to remove some of the onion's central layers. Keep the pieces of onion that have been removed to one side.
Place the onion halves in an ovenproof dish, cut side up and pour over a splash of water. Rub half of the oil into the onions and cover with foil. Bake for 45 minutes or until tender.
Whilst the onions are in the oven take the leftover pieces of onion and dice. Heat the remaining oil in a non-stick pan over a medium heat and fry the onion until tender. Leave the onions to cool for 10-15 minutes.
When cool, mix the diced onions in a bowl with half the goat's cheese, grated cauliflower, sundried tomatoes, chopped thyme, parsley and walnuts. Season with salt and pepper and mix well.
Remove the onions from the oven and share out the stuffing mixture between the onions. Crumble the remaining goats over the top with a few sprigs of thyme and some oil. Cook for 20-25 minutes, until the stuffing is bubbling, and the goat's cheese is golden brown.
Cook the asparagus 10 minutes before serving by boiling in hot water for 5-8 minutes.
Nutritional Information per serving
Calories 207 kcal |Carbohydrates 11g |Total Fat 15g |Protein 9g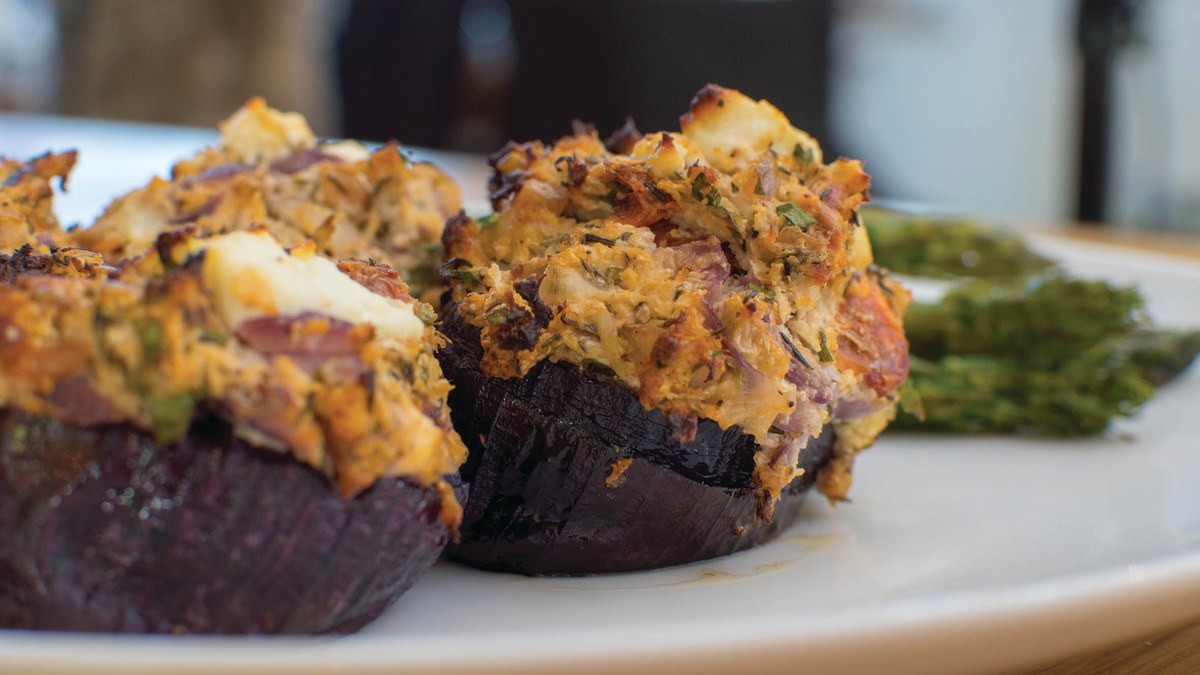 Cheesy Garlic Bread Sticks
These are bound to be a winner for everyone at the table, perfect served with a light salad or some tasty soup.
Prep time: 5 mins
Cook time: 10-15 mins
Serves 24
Ingredients
75g Ground Almonds
1 tbsp Psyllium Husk
1 tsp Baking Powder
270g Grated Mozzarella Cheese
15g Soft Cheese
1 Medium Egg
50g Butter
1 Garlic Clove
1 Handful of Fresh Parsley
½ tsp Salt
35g Cheddar Cheese
Preparation method
Preheat the oven to 200°C and line a large baking tray with greaseproof paper.
In a bowl, combine the ground almonds, psyllium husk powder and baking powder then set aside.
In a separate bowl add 220g grated mozzarella and the soft cheese then microwave for 1 minute. Remove from the microwave and stir then return mixture to the microwave for a further 30 seconds.
Add the egg and dry ingredients into the melted cheese and combine until a dough forms.
Transfer the dough onto the baking tray and roll flat (it helps to roll over a piece of grease proof paper to stop the dough sticking to the rolling pin).
Melt the butter in the microwave.
To make the garlic butter combine the crushed garlic clove, finely chopped parsley, melted butter and salt in a bowl. Then using a knife spread evenly over the dough
Finally, top with the grated mozzarella and cheddar cheese.
Bake for 10-15 minutes until crisp then slice into bread sticks.
Nutritional Information per serving
Calories 75 kcal |Carbohydrates 0g |Total Fat 7g |Protein 4g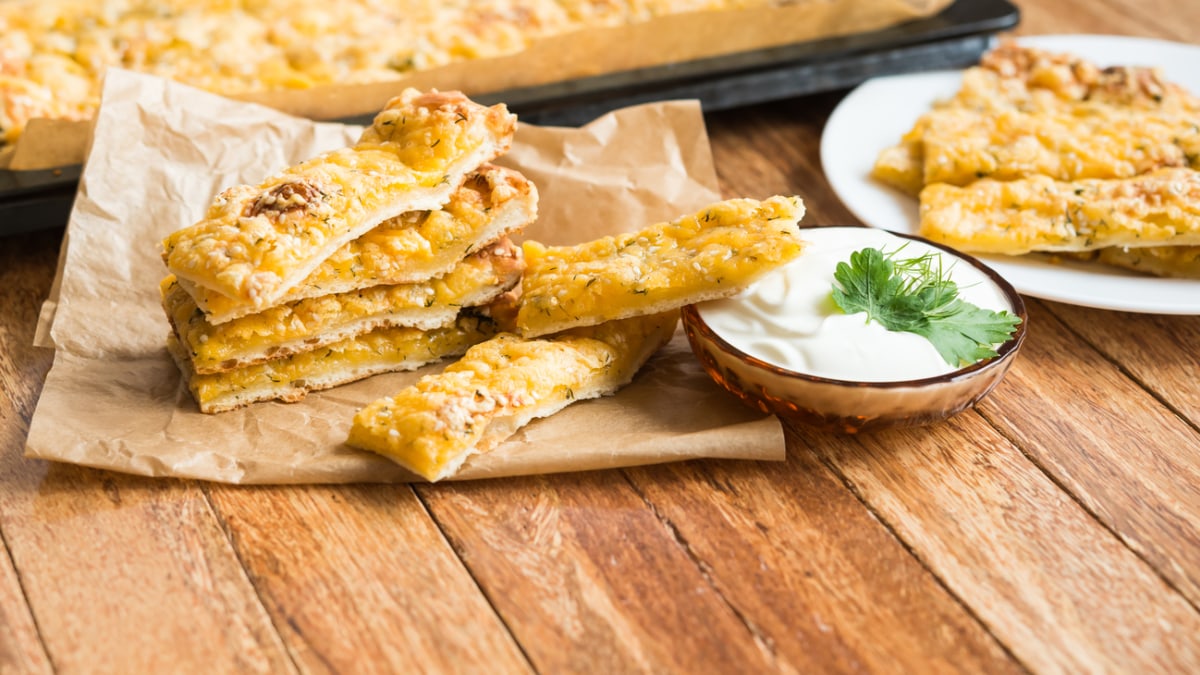 Ginger & Lime Broccoli
Want to spice up your vegetable side dish? Why not try this flavour combination to make your broccoli a bit more exciting.
Prep time: 2 mins
Cook time: 8 mins
Serves 2
Ingredients
1 Small Broccoli
1 tbsp Lime Juice
2cm Fresh Ginger
1 tbsp Coconut Oil
Preparation method
Steam the broccoli florets for five minutes until tender but firm.
In a pan, melt the coconut oil and add the diced fresh ginger.
Toss in the broccoli and squeeze over the lime juice.
Cook for a few minutes then serve.
Nutritional Information per serving
Calories 54 kcal |Carbohydrates 5g |Total Fat 1g |Protein 7g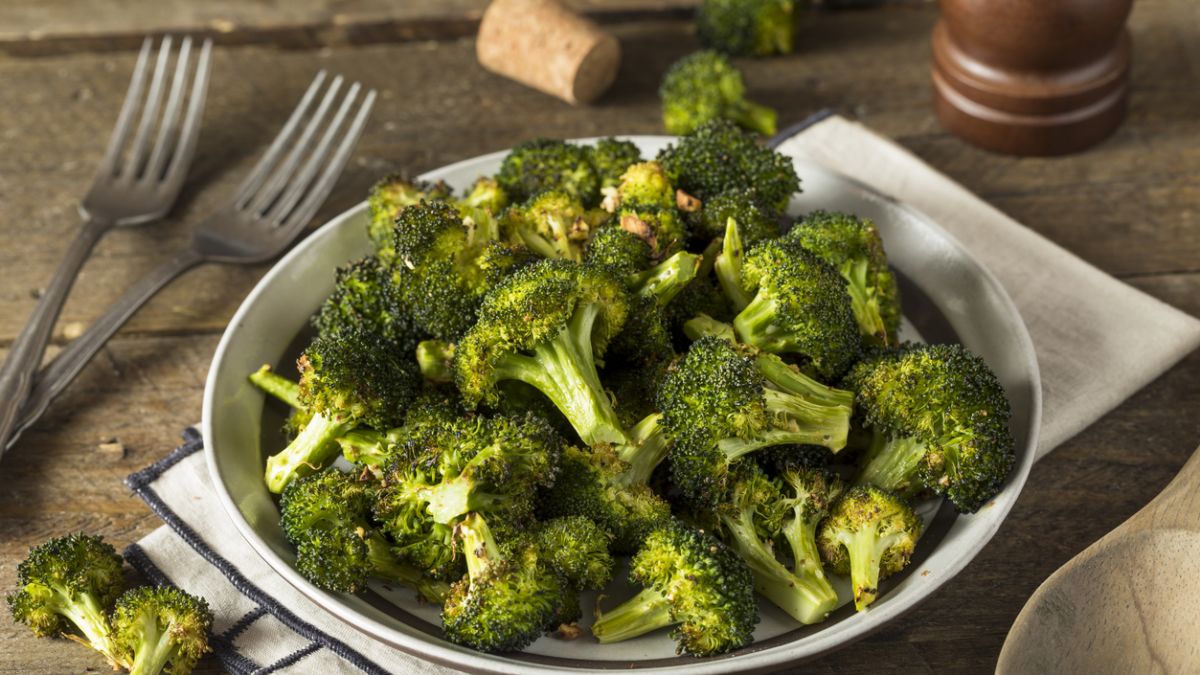 Spiced Braised Red Cabbage
This is a delicious dish to serve alongside a barbecue or buffet dinner.
Prep time: 5 mins
Cook time: 30 mins
Serves 6
Ingredients
1 Small Red Cabbage
1 Medium Apple
1 Medium Orange
250ml Water
1 tsp Cinnamon
Salt & Pepper, to taste
Preparation method
Slice and shred the cabbage, dice the apple and chop the orange into small bits removing the white pith.
Add all the ingredients into a large saucepan and bring to the boil for 5 minutes, then reduce to a simmer for a further 25 minutes or until the cabbage is tender.
Top up with water if required to stop the cabbage from dry boiling.
Drain the cabbage and serve alongside your meal.
Nutritional Information per serving
Calories 37 kcal |Carbohydrates 7g |Total Fat 0g |Protein 1g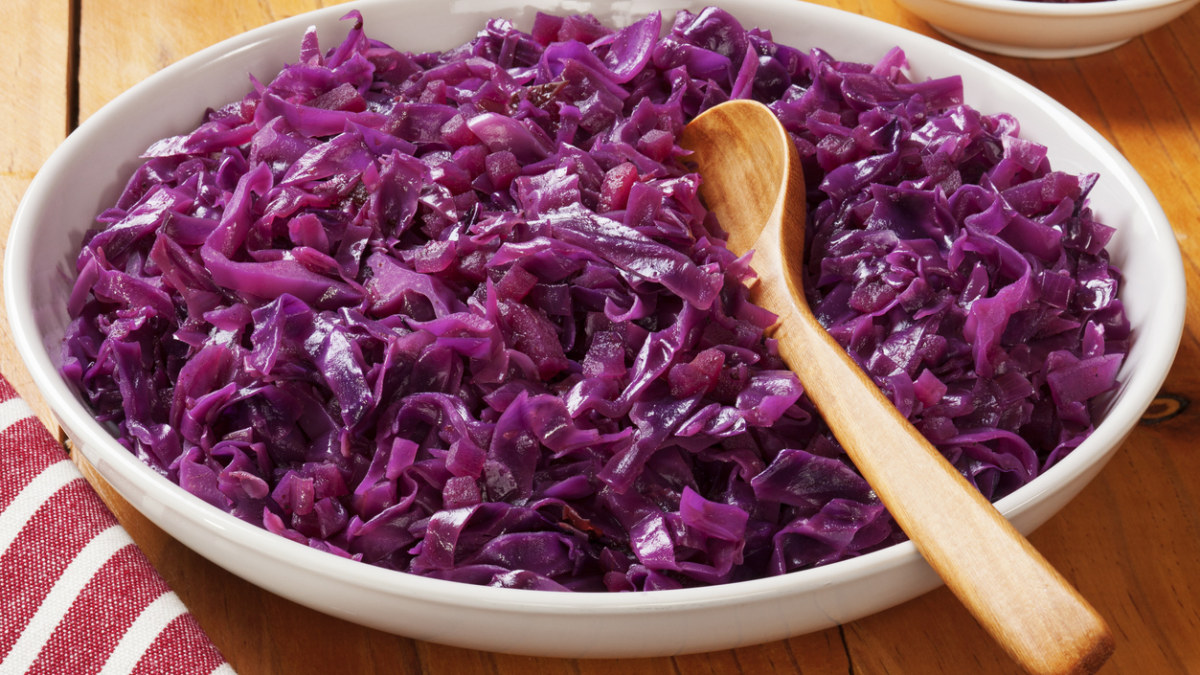 Which one will you be trying this summer? For more tasty side dish ideas join the Low Carb Program today and get inspired.