Low Carb Cookbook
Published on 10th Nov, 2022
Developed by the award-winning Low Carb Program Team, The Low Carb Cookbook can help you to start and sustain a way of eating to help you improve your health. With over 200 recipes developed by a brilliant team of nutritionists and dietitians, you can rest assured that each meal is packed full of essential vitamins and minerals and will help keep you feeling satisfied throughout the day, never hungry and deprived. In addition, you will be able to find a variety of different cuisines in this book, accompanied by easy-to-follow instructions, meaning that there is certainly something in here for everyone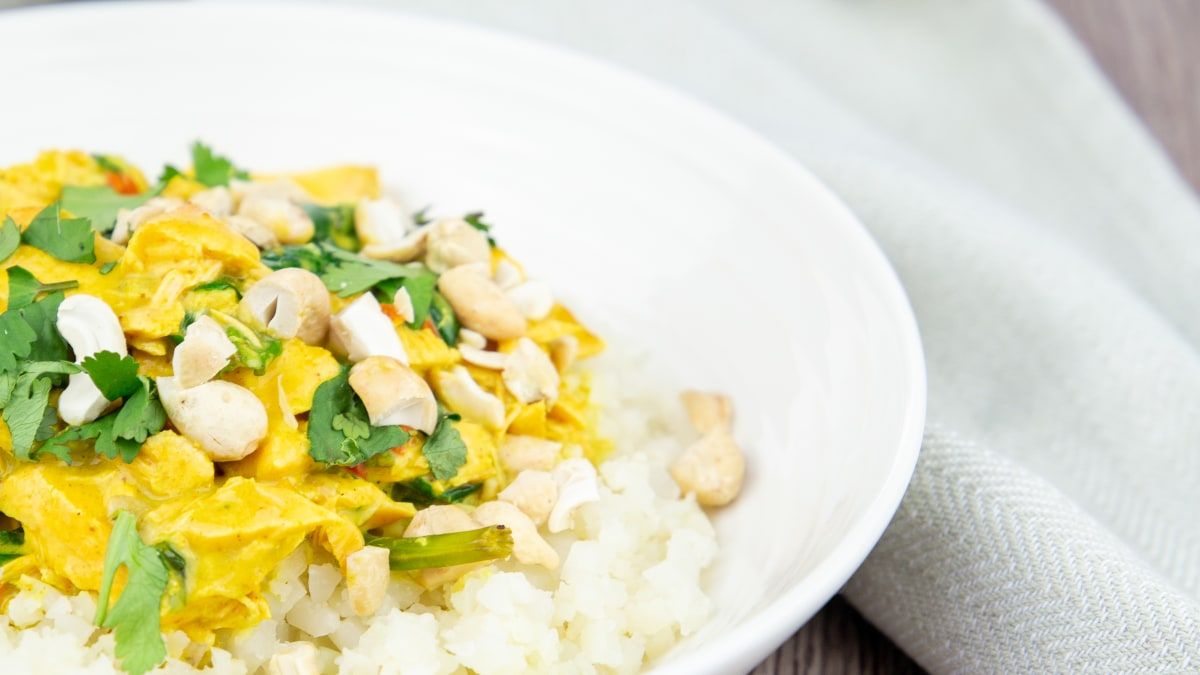 As you work with the cookbook, you will hopefully begin to notice the same health improvements that others have enjoyed such as weight loss, weight maintenance, improved blood glucose control, a reduced need for medications, type 2 diabetes remission and enhanced mental health.
The Low Carb Cookbook helps you navigate the low carb lifestyle with confidence and ease. We'll show you how to make everything from Eggs Benedict, Pizza, Cloud Bread and Toad in the Hole, to Chocolate Truffles, Vanilla Pancakes and Strawberry Cheesecake. Each recipe comes with grams per serving to make healthy eating simple and fuss-free.
Whether you are keto or low-carb, eat meat or are a vegetarian, this 496 page recipe book is your comprehensive guide to living a low-carb lifestyle, that is NHS-approved.
So what are you waiting for? Click here to get your copy! We have also included one of our favourite recipes from the cookbook down below for you - if you were on the fence before, you definitely won't be after trying this!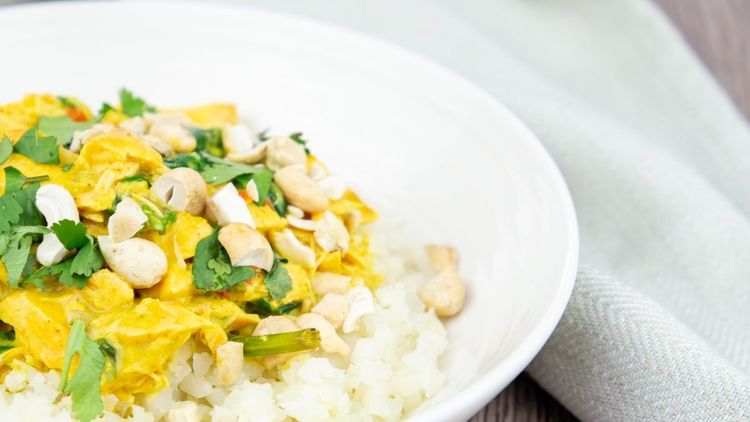 Salmon Coconut Curry with Cauli Rice
Description
An aromatic fish curry is always a winner and this coconut salmon will be no exception!
Ingredients
50g Spinach
1 tsp Turmeric
5g Fresh Ginger
1/2 Red Pepper
1 Garlic Clove
4 tbsp Olive Oil
1 tbsp Curry Powder
20g Cashew Nuts
150g Cauliflower
2 Salmon Fillets
1/2 Can of Coconut Milk
3g Fresh Coriander
Directions
Preheat the oven to 200°C/180°C fan (390°F/370°F fan) and cook the salmon on a baking tray for 12 minutes.
Heat 2 tbsp. olive oil in a medium saucepan, add the garlic, chilli, ginger, turmeric and curry powder and cook for a few minutes.
Add the spinach and coconut milk and leave to simmer for 10 minutes.
Meanwhile heat the remaining olive oil in a frying pan and add the grated cauliflower cook for 5 minutes.
Flake the cooked salmon and add half of the coriander to the curry and cook for few minutes before serving.
Divide the cauliflower rice between two bowls or plates and top with the salmon curry, remaining coriander and cashew nuts.
Enjoy!
You can also find this recipe on our extensive recipe system,
sign up now
for access to thousands of delicious recipes.